Fatima Hasan, aka Fati, is a leading fashion model and Instagram influencer. Originally from Karachi, she makes frequent work trips to Lahore. Given that her work commitments don't usually allow her to explore Lahore as much as she would like, Team Destinations curated a trail to allow her to experience Lahore like a true local.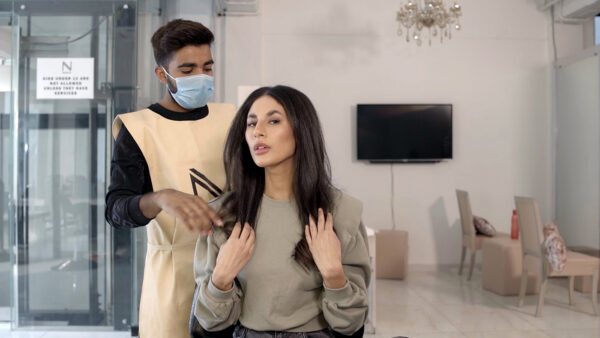 A place you love in Lahore?
I love going to Arammish for massages and spa treatments! They are the best!
Favorite food in Lahore?       
I love the desi HalwaPurinashta in Lahore! For a continental breakfast, I love Deja Maison
Hair & Makeup: Nabila's Salon
Art Direction: Sara Khan
Director: KhaqanYasir
Photography: Tuba Afzal
PR: Syra Sheikh
Styling: ArbaqanChangezi
Location Courtesy: Ambiance Hotel
Lahore Fort
Nabila Salon
COMO
FeekaLassi
Wardrobe:
Razia Sultana
Anaam Chaudhry
Pink Blob International
COMO
"There is no place like it in Pakistan! Love the concept of an art gallery and a cafe all in one."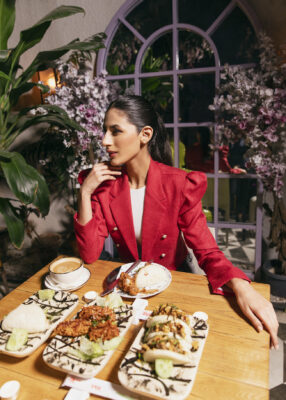 FEEKA LASSI SHOP
"As authentic and raw as Lahore gets! But not for the faint-hearted – that lassi is heavy!"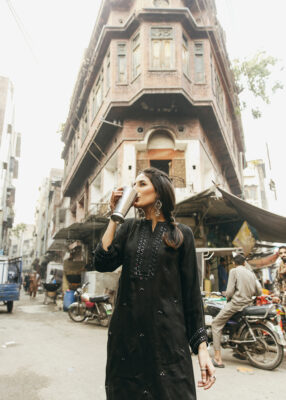 AMBIANCE Boutique Art Hotel
"It's a super cute boutique hotel with great service and the most comfortable, cute rooms!"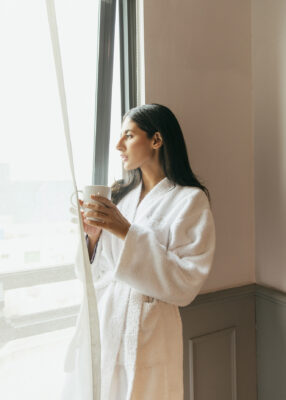 NABILA
"It's a great salon with a professional staff!"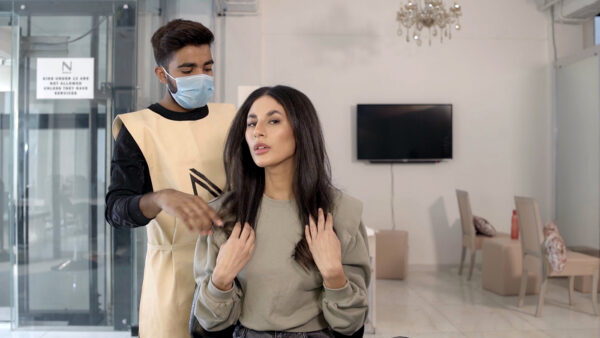 LAHORE FORT
"Absolutely stunning and the architecture is beautiful. The entire vibe is so grand and majestic, it transports you to another time."