Literary festivals, with their ability to bring together literati, bibliophiles, or just about anyone looking for a stimulating experience, have gained prominence around the globe. From Edinburgh to Jaipur, Tokyo to Sydney, international lit fests provide a quick cultural fix that focuses not just on literature but on the arts in their various forms.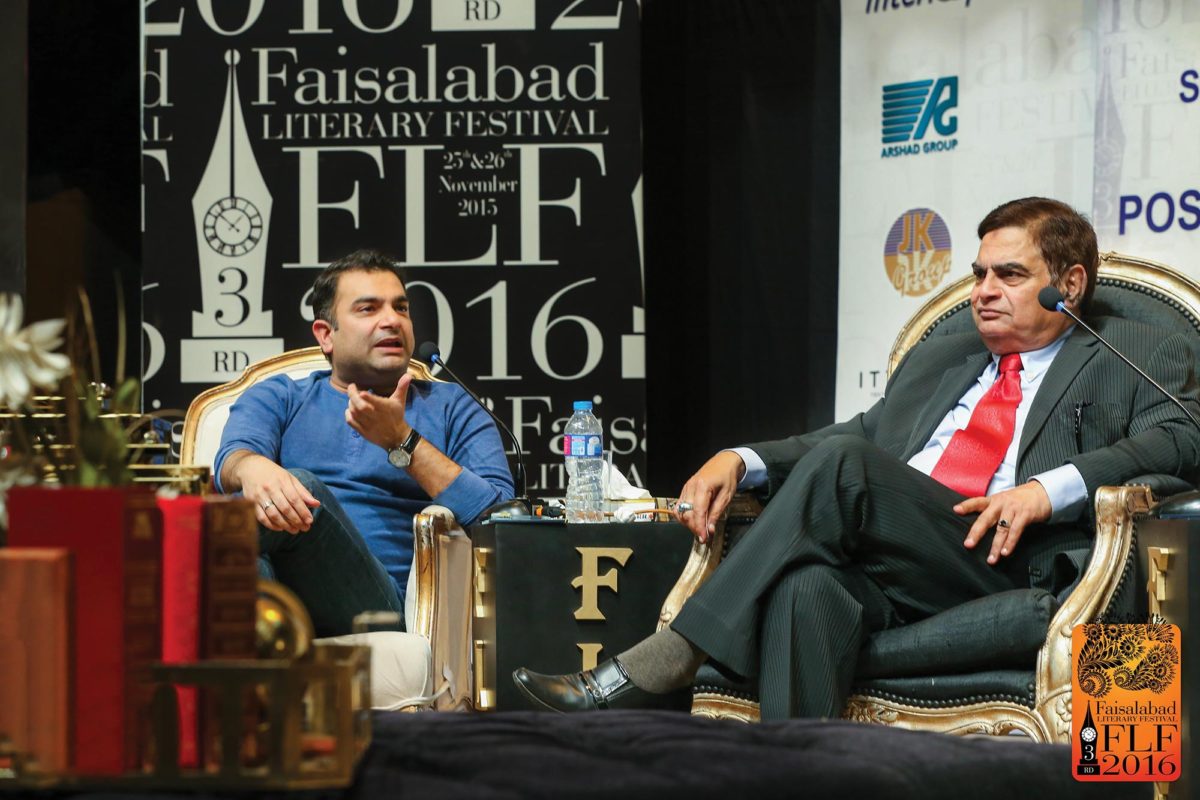 Within Pakistan, literary festivals have become a staple on the social calendars of metropolitan cities such as Karachi, Lahore and Islamabad. Faisalabad, the country's industrial hub, is now joining their ranks and emerging on the cultural map. The first Faisalabad Literary Festival was held in 2014. Organized by Sarah Hayat of First Steps School, Dr Asghar Nadeem Syed, Sheeba Alam and Tosheeba Sarwar, the festival was welcomed enthusiastically by the people of the city and is going strong two years on.
This year's FLF was held on the 25th and 26th of November and featured renowned literary and artistic names such as Bano Qudsia, Tehmina Durrani, Dr. Pervez Hoodbhoy, Kishwar Naheed, Dr. Salima Hashmi, Munno Bhai, Zeba Muhammad Ali, Dr Arfa Syeda, Dr Mubarak Ali, Irfan Khoosat, Sarmad Khoosat and Aftab Iqbal amongst others.
The highlight of the festival was the tribute paid to Abdul Sattar Edhi by writer Tehmina Durrani. She presented her book "Edhi: A mirror to the blind" and narrated accounts from the great humanitarian's life. Durrani explained Edhi's philosophy and emphasized how he had led his life for the welfare of people.
Renowned writers Kishwar Naheed and Dr. Asghar took a walk down memory lane, as they recounted times spent with the legendary Intezar Hussain, who was part of FLF'14 and FLF'15 and passed away earlier this year. Salima Hashmi presented the artworks of various artists while Irfan Khoosat, Sarmad Khoosat and Aftab Iqbal enthralled the audience with engaging accounts of their creative pursuits.
Other than the illustrious lineup of speakers, what made the FLF truly special was the fact that its management team was made up solely of women. It is perhaps one of the very few events in Pakistan where females take the lead and a proud achievement for the city of Faisalabad.