In the bustling metropolis of over 20 million, there is no shortage of talent in Karachi. Serving as a real-life soundtrack to the denizens of the city, from being played at food eateries to family functions of varying degrees of size and significance, music is woven into the fabric of Pakistan's most populated city — which has birthed many popular music artists. However, tucked away in the alternate subterranean is another dimension within this music universe.  Writer Mahira Jamshed goes out in search of the sounds that remain untainted by commercialism and corporate interests, and introduces us to 10 music artists/bands that are making waves in the underground scene.
A vibrant metropolis of over 20 million, there is no shortage of talent in Karachi. From dhabas to dawads, music is woven into the fabric of Pakistan's most populated city. The city that birthed household names like Nazia and Zohaib, Strings and Shehzad Roy, Karachi has been home to some of Pakistan's most celebrated musical talent and continues to draws in artists searching for opportunities from across the country. Yet, despite a plethora of hardworking musicians, opportunities for artists to actually "make it" in Karachi are hard to come by.
Accessibility is key
From a global perspective, the music scene in Karachi is, in many ways, small, underdeveloped and particularly difficult to access — especially in comparison to other megacities like New York and London. The act of having to seek out out the underground is an intrinsic part of what makes it underground, but in a city like Karachi, it's especially difficult to swim deeper than the mainstream.
From ever-growing public safety concerns to increasingly expensive set-ups, sophisticated venues for emerging artists to perform are hard to come by and the creative underground community has long suffered as a result. With a lack of physical venues to nourish the development of artists' work and audiences taste, accessibility to musical diversity is extremely limited. The lack of sophisticated performance spaces has also influenced the organic evolution of Pakistan's mainstream music industry, meaning elite industry connections are all the more important and the concept of community building is all the more compromised.
What makes up the mainstream?
In order for the industry to thrive, it needs sustenance. With multinational corporations like Coke, Pepsi, Nescafe and Cornetto privately funding the industry's largest nationally broadcasted music television series and competitions, the mainstream is largely shaped by by these massive commercial corporations. Even the likes of iconic Pakistani band, Junoon were reunited largely thanks to sponsorship from Sooper biscuits, "Pakistan's no. 1 selling biscuit brand." When audiences don't have physical venues to seek out new music by local artists, big brands have stepped in with big budgets and considerable access to the masses. The result is a murky distinction between what is mainstream music and what are essentially cleverly packaged commercials. For some emerging artists, competitions like Pepsi's Battle of the Bands align with their target audience perfectly, but for many others, these massive platforms are constricting, conventional and unapologetically commercial.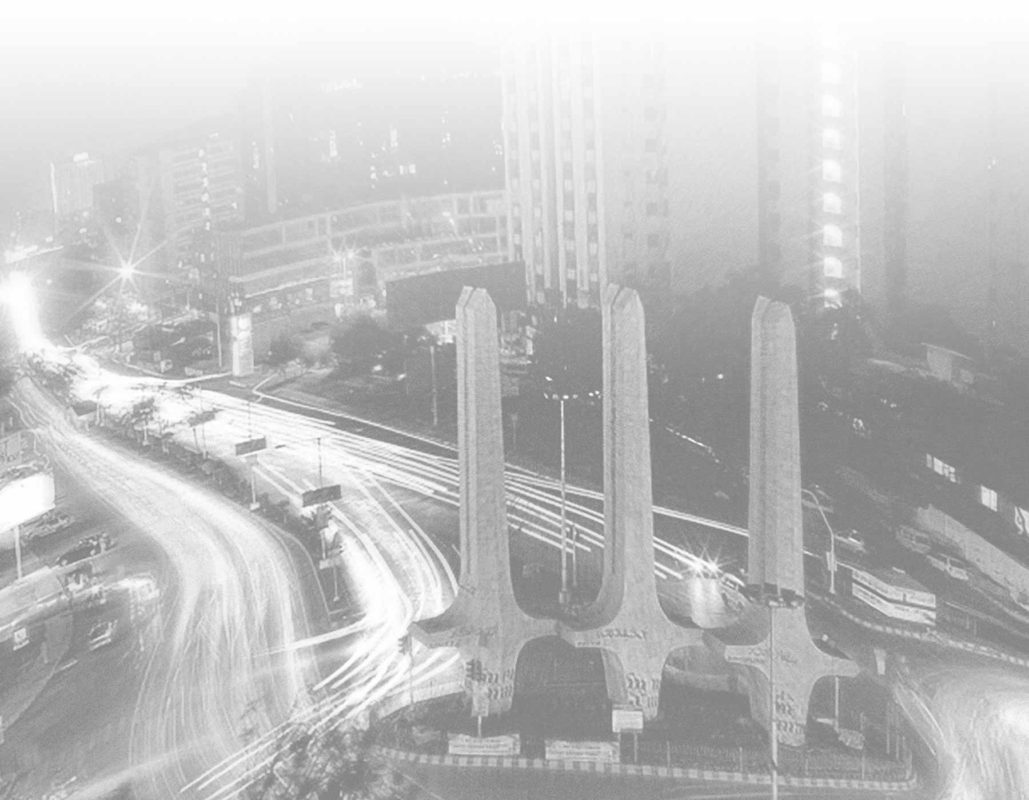 Underground musicians are increasingly being recognised on platforms like Pepsi's Battle of Bands and Coke Studio as, in its eleventh season, the series attempted to address audiences demands for diversity. Yet, opportunities remain limited and at risk of being watered down and repackaged to suit the interests of "the suits." When it comes down to it, if the commercial big wolves in the industry feel artists aren't speaking to their brand's audiences directly, artists are left with very few platforms that are able to support them in sharing their work with the right audience for them.
Despite a relative lack of funds and available venues, many talented, popular and extraordinary musicians persevere and thrive in Karachi's underground scene. A snapshot of some of the exceptional talent the city has to offer, here are 10 artists making moves in Karachi to keep an eye – and ear – out for: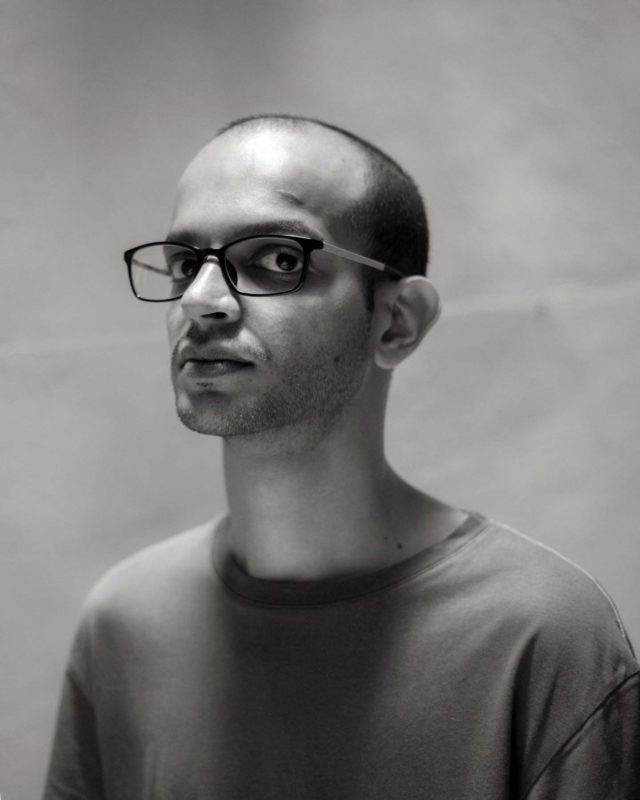 Alien Panda Jury
Music producer and co-director of DIY-driven musical initiative, Sine Valley, Daniel Arthur Panjwaneey, who performs under the moniker Alien Panda Jury, is a longstanding artist in Karachi's underground music community. Some of his recent endeavours include Anaasir – Mandal EP, a collaborative EP between Alien Panda Jury and Nepalese producer, Phatcowlee, as well as Teeth, a track he released this year. After nearly five years, Alien Panda Jury released his latest EP with a Berlin-based label, Noland this March.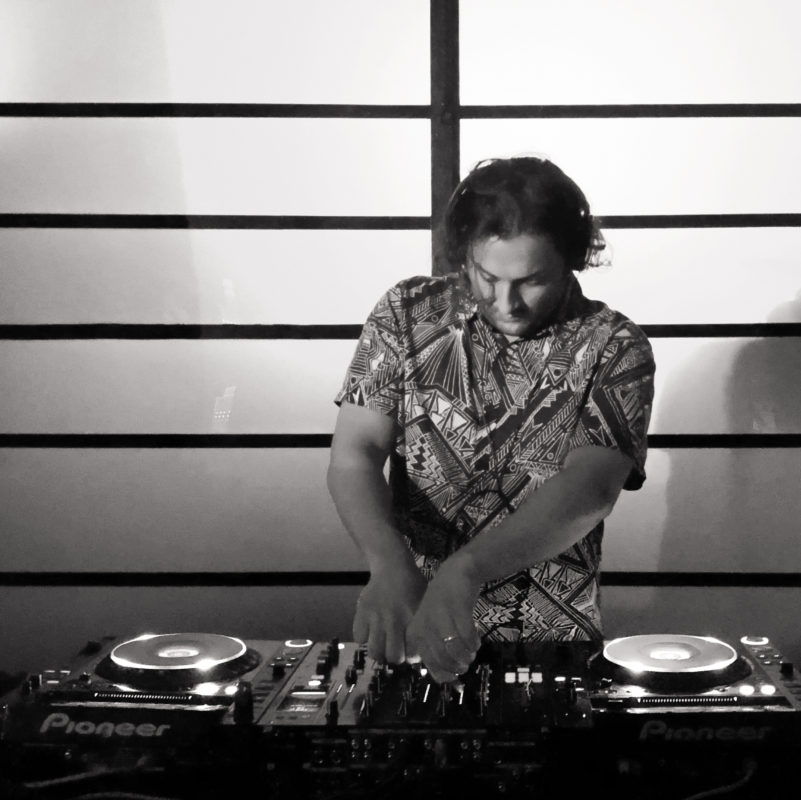 Dyno Man
Now located in busy New York, the influence of Haamid Rahim's efforts in Karachi's underground music scene continue to impact the evolution of the community today. An early pioneer of community building in the digital realm, Haamid, who performs as Dynoman, is the co-founder of Karachi-based electronic music netlabel, Forever South and Founder of the Electronic Music Pak Facebook group. Today, Haamid is a resident at Brooklyn-based station, Halfmoon Radio; you can listen to his show Ascending w. Dynoman at http://halfmoonbk.com/index.php/artist/dyno-man/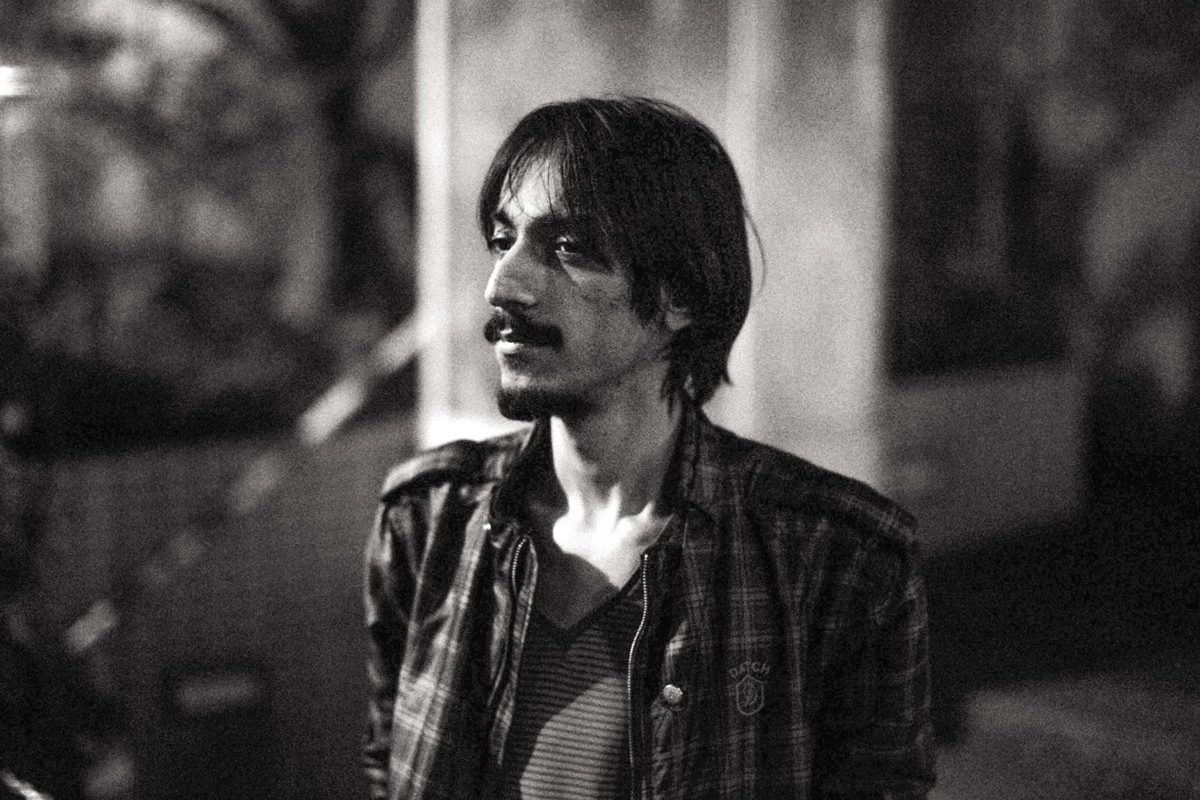 TollCrane
Talha Asim Wynne aka Tollcrane is a DJ, producer and designer born and bred in Karachi. Alumni of world-touring cross-cultural music initiative Red Bull Music Academy, Talha has, and continues to represent underground Pakistani artists at home and abroad.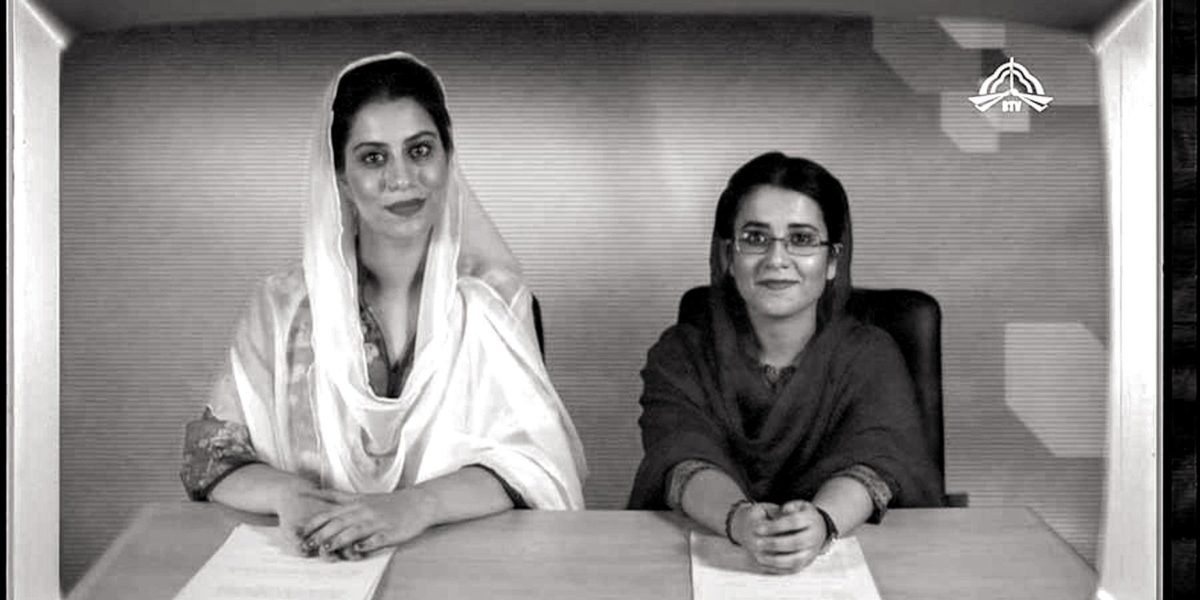 Biryani Brothers
Biryani Brothers is comprised of two underground musical powerhouses and founders of music festival Lahore Music Meet — Natasha Noorani and Zahra Paracha, who is also a member of bands Sikander Ka Mandar and Passivefruit. Having met in college in Lahore, the pair later moved to Karachi, where Zahra was born and raised, and where the pair wrote the music for Biryani Brothers. Until 2018, Biryani Brothers had only performed in Karachi, but today their musical journeys have led them back to Lahore where the duo first met.
This April, Biryani Brothers released their new single Sab Theek Ho Jaye Ga, a track "inspired by ideas of friendship and nostalgia while celebrating the idiosyncratic."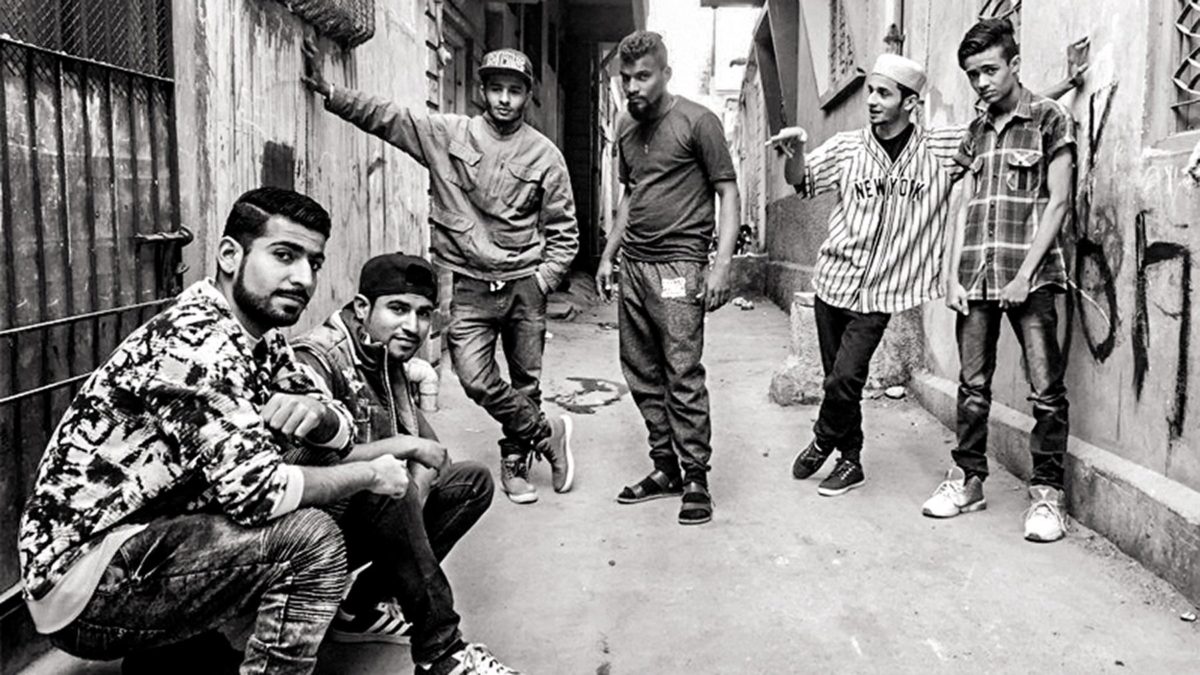 Lyari Underground (L.U.G)
Comprised of 7 members, DJ Khalifa, DJ AKA 100, Anxiously, M4 Jin, Slipknot Denna, Danger and Desert Eagle, Lyari Underground is a rap group from what is considered to be one of Karachi's most dangerous and most densely populated neighbourhoods. Connected by a passion for music, the collective has successfully worked towards providing a platform for the often unheard voices of Lyari. The collective is finally being acknowledged in the mainstream scene after being selected to perform on the 11th season of Coke Studio. Earlier this year, Lyari Underground released their latest track, Rap e Badshah.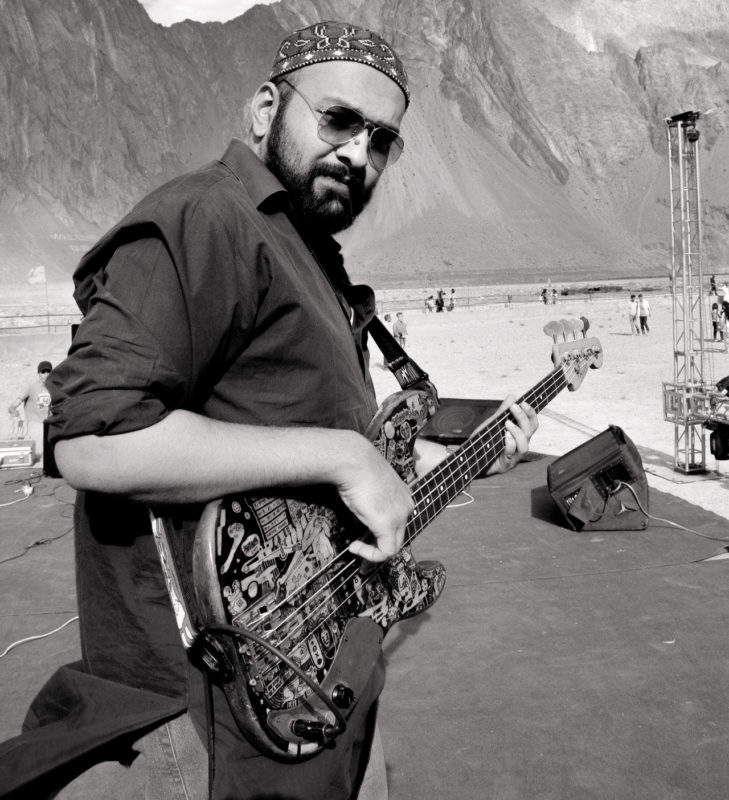 Jasir Abro
Musician, filmmaker and entrepreneur, Jasir Abro has not only contributed to Karachi's underground scene, but also elevated it – on a national and global platform with the launch of the music networking app he co-founded, Jambro. As a musician, Jasir is associated with several bands including Spoonful, Shenanigun, Beo Cheo Experiment and most recently Cosmic Fluid. Other known artists he has played and recorded with include Mooroo, Ali Gul Pir, Rachel Viccaji, Chand Taara Orchestra, Aamir Zaki, Talha Anjum, Aabid Brohi, Modu Tourre (Senegal), Aahad Nayani, Jor El Alter (Berlin).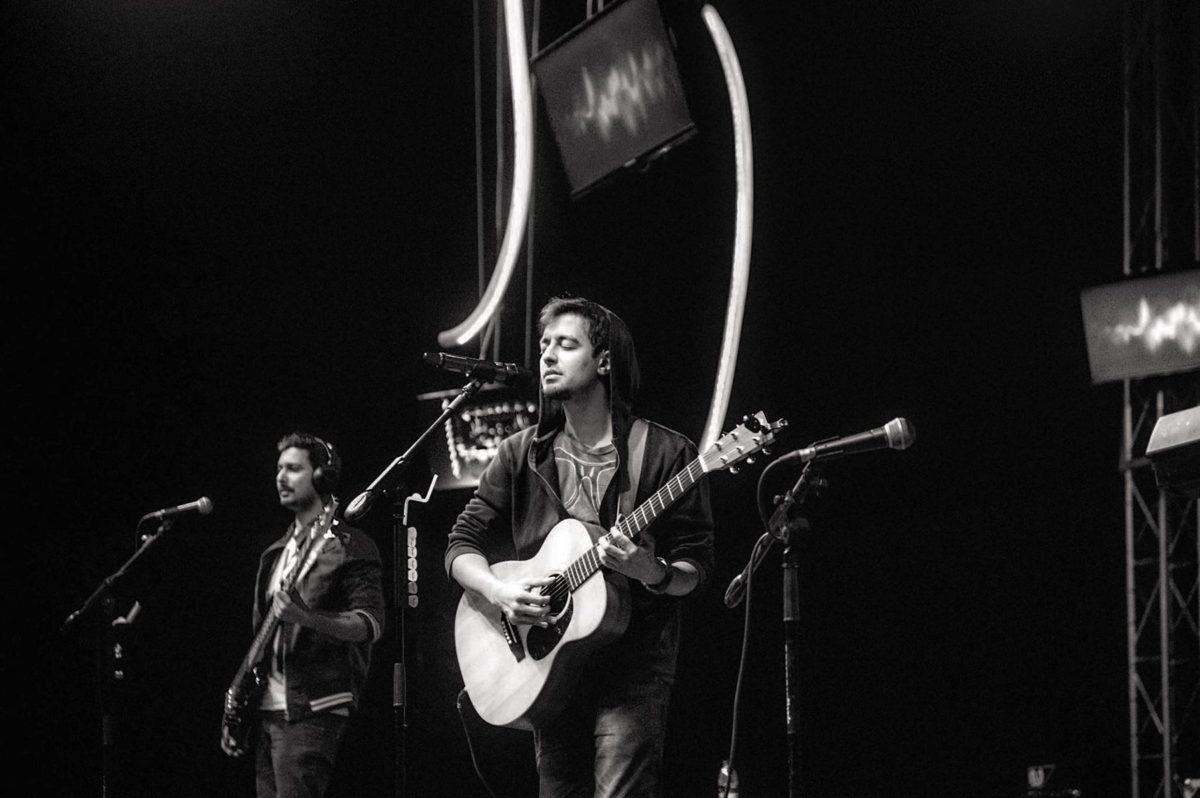 Ali Suhail
Musician and music producer, Ali Suhail plays the guitar, ukulele, bass, mandolin and sings for several different bands. Since 2011 the multi-talented artist has been involved in some capacity with acts like Jumbo Jutt, The Joomi Experience, Ali Suhail, Sikandar ka Mandar, Shajie, Natasha Noorani, Natasha Humera Ejaz, LussunTV and Umair Jaswal – to name a few! Ali Suhail's recent work as an artist and producer includes Ali Suhail – Pursuit Of Irrelevance, Sikandar Ka Mandar – 36 and Natasha Noorani's debut album titled Munaasib.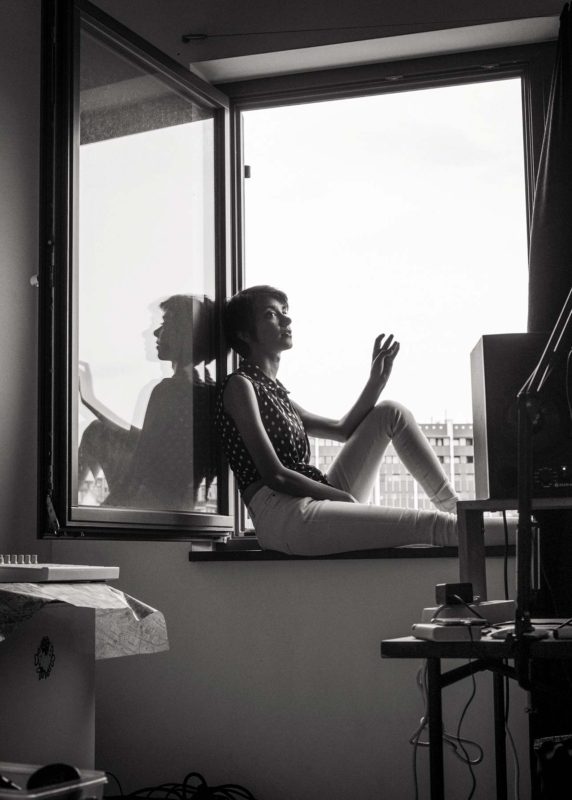 Natasha Humera Ejaz (Stupid Happiness Theory)
Performing under her name Natasha Humera Ejaz as well as moniker Stupid Happiness Theory, Natasha is an Islamabad-raised, Karachi-based singer, songwriter, producer, educator and actor. An undeniably multi-talented artist, Natasha has made a name for herself at home in Pakistan and abroad.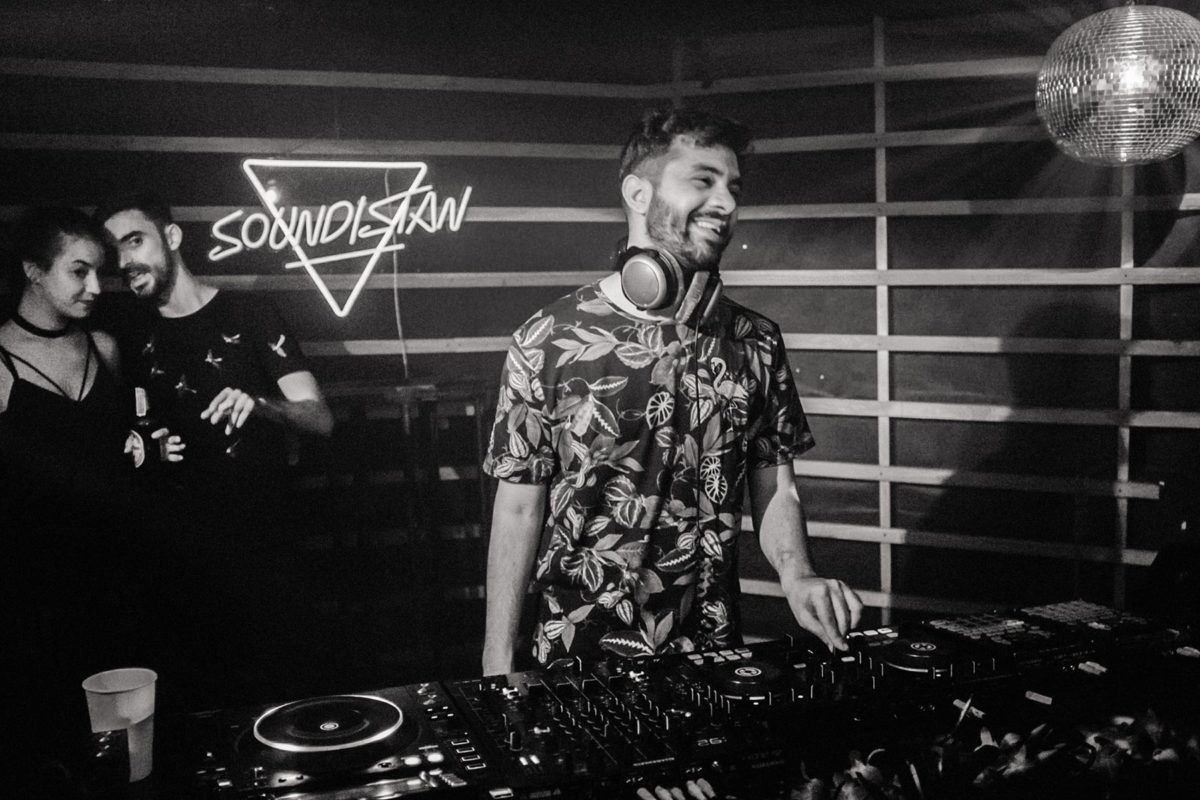 Rudoh
One of the co-founders of Forever South, Bilal Nasir a.k.a Rudoh is an audio engineer, producer and musician who also runs post production sound studio, Box in a Box, where he works on sound projects with various clients and agencies. Earlier this year, Rudoh released his latest EP, Saudade.
Accepting the reality
Support can come in many ways, but emerging artists' most pressing need for support is funding.  With rising costs of performance venues – many of which were not even built with venue acoustics in mind – good spaces to perform live are hard to come by and increasingly expensive. Forced to the confines of private parties amongst peers, many musicians are not only isolated from potential public audiences, who are eager to search for music beyond the cookie-cutter mainstream, but also from a own larger community of like-minded musicians.
Despite circumstance, thanks to a handful of cultural institutions, entrepreneurs, event planners and the immense reach of the Internet, Karachi's expanding underground music community is evolving, with platforms popping up in physical and digital spaces for musicians to share their music with an ever-growing audience. The underground music scene is small, resilient and eager to expand beyond the realms of what the mainstream music scene has to offer.
The good news is, albeit limited, institutions do exist that offer public audiences a taste of the sights and sounds of Karachi's underground, on-the-ground.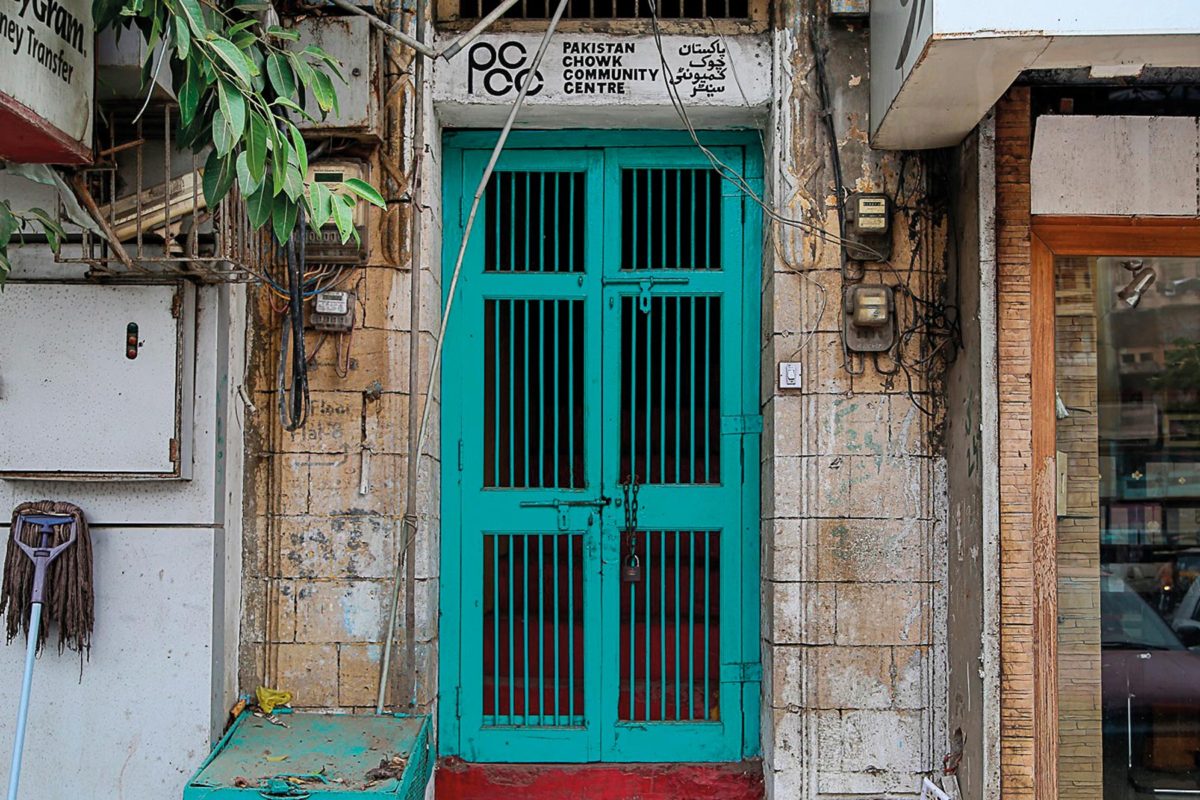 Pakistan Chowk Community Centre (PCCC)
Perched in a small room overlooking Karachi's historic Saddar Town on Pakistan Chowk, PCCC is a cultural initiative that aims to rehabilitate the space and community in which it is situated – beyond the four walls by which its headquarters are confined. Only one year in, Pakistan Chowk Community Centre has hosted eleven open mics, five music performances and hosted nineteen music and art classes among many other cultural engagement and mapping programs.
https://www.facebook.com/pakistanchowkcc/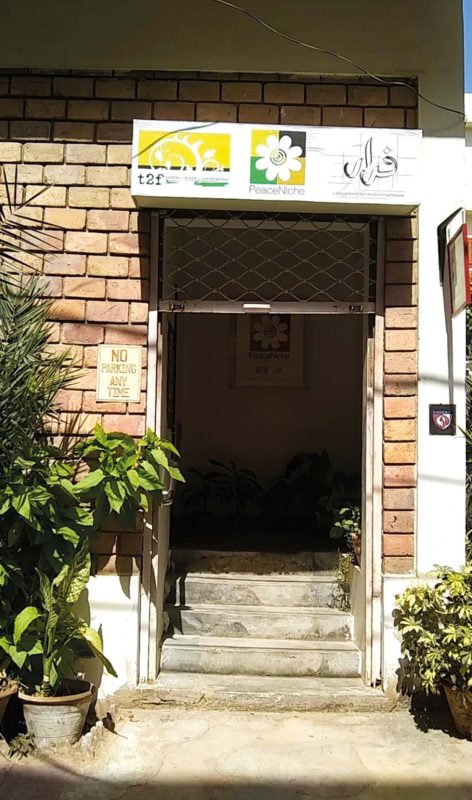 The Second Floor (T2F)
A cafe and community space for open dialogue and creative expression, T2F is a cultural institution. Other than providing a platform for artists to perform at their monthly Open Mic event, T2F regularly hosts concerts, talks and workshops that put underground artists on a platform. Following the tragic passing of its founder, Sabeen Mahmud, T2F and its team understandably endured a difficult period regaining the drive, support and ambition that Sabeen personified in developing T2F to what it is today. Now headed by Pakistani musical powerhouse Arieb Azhar, Karachiites can expect great performance opportunities in the pipeline for audiences and musicians alike.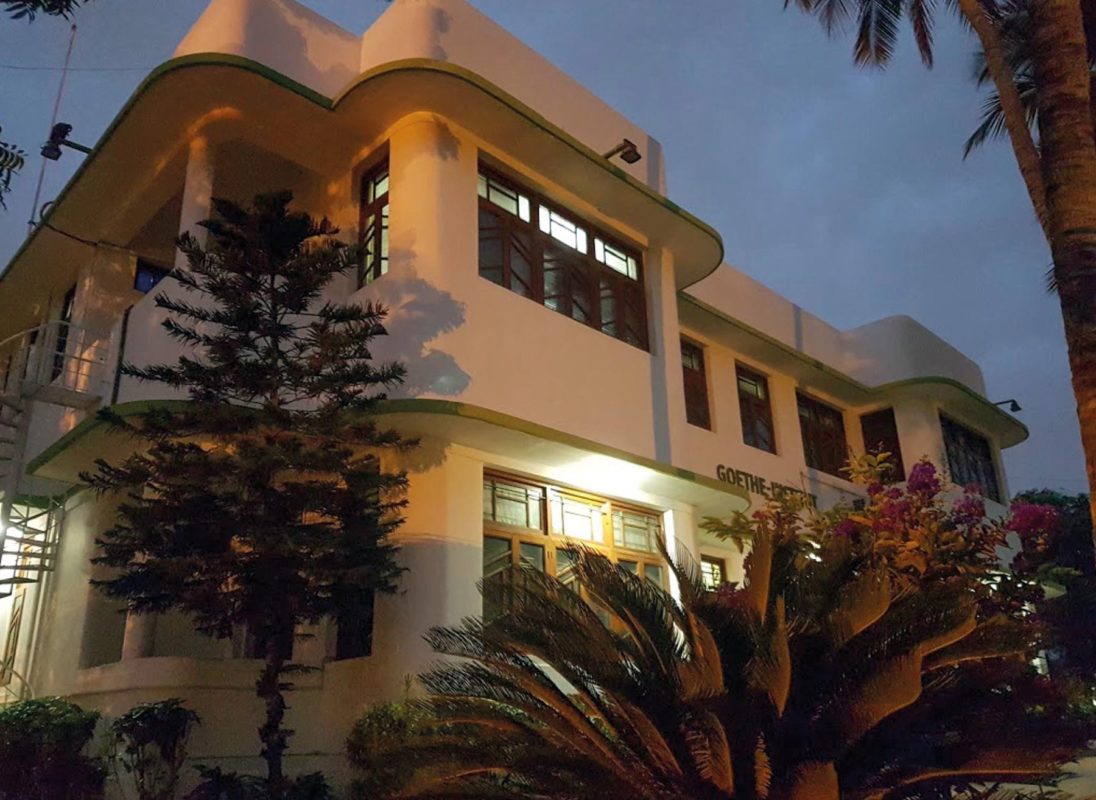 Goethe Institut
The cultural institute of Germany, Goethe-Institut is a worldwide initiative that promotes the study of German abroad as well as promoting cross cultural exchange programs. Deeply connected to Karachi's arts and culture community, Goethe-Institut hosts events, workshops and other music related programmes that put talented emerging artists in the spotlight.
https://www.facebook.com/goetheinstitut.pakistan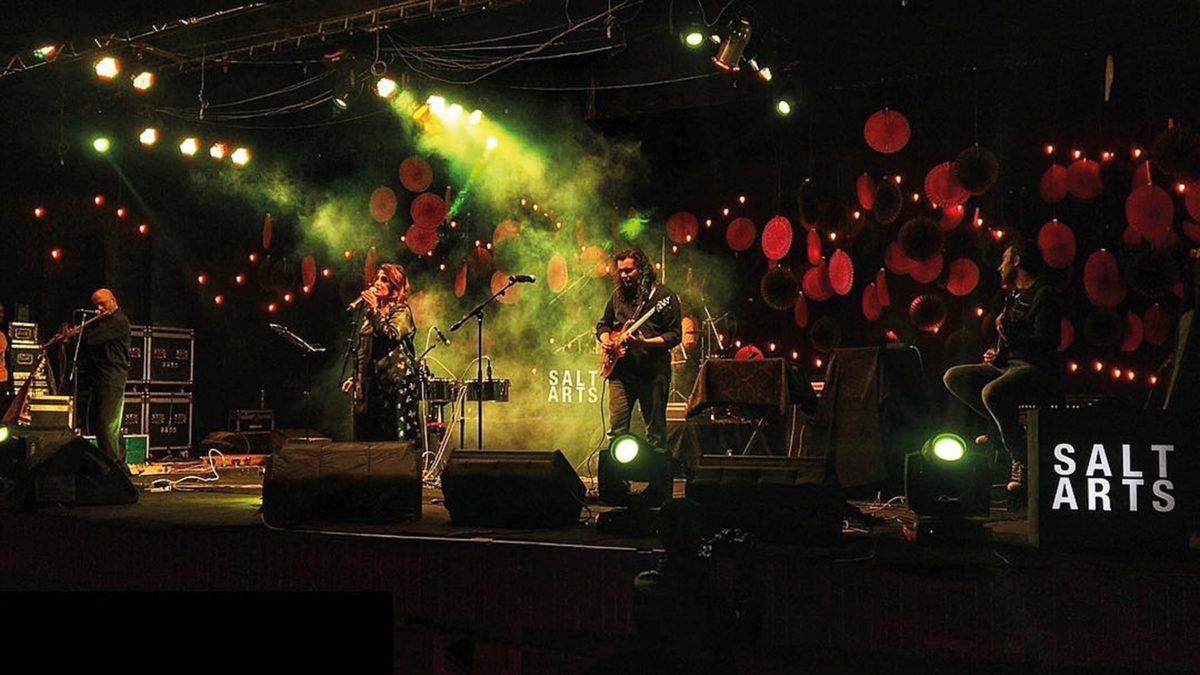 Salt Arts
Not a venue, but an agency, Salt Arts regularly hosts stellar artistic performances throughout the city, Pakistan and Southeast Asia. What began as a platform that elevated underground artists has grown into a gateway where even mainstream musicians are provided access to wider audiences.
https://www.facebook.com/saltarts/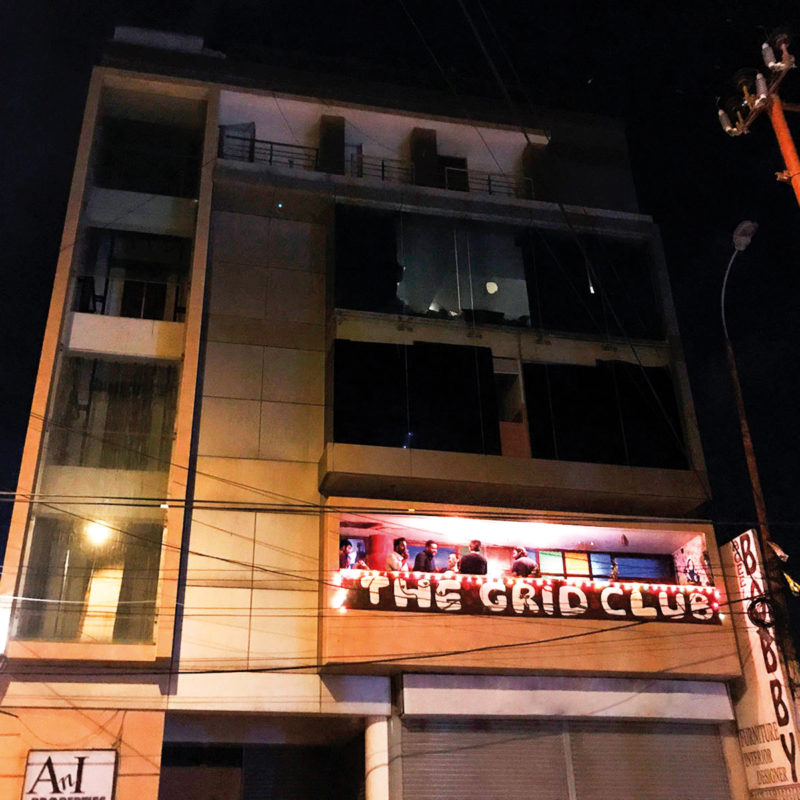 The Grid
Another multipurpose community platform for creatives in the city, The Grid is a performance venue where musicians regularly jam, connect and collaborate with like-minded patrons.
https://www.facebook.com/TheGridClub/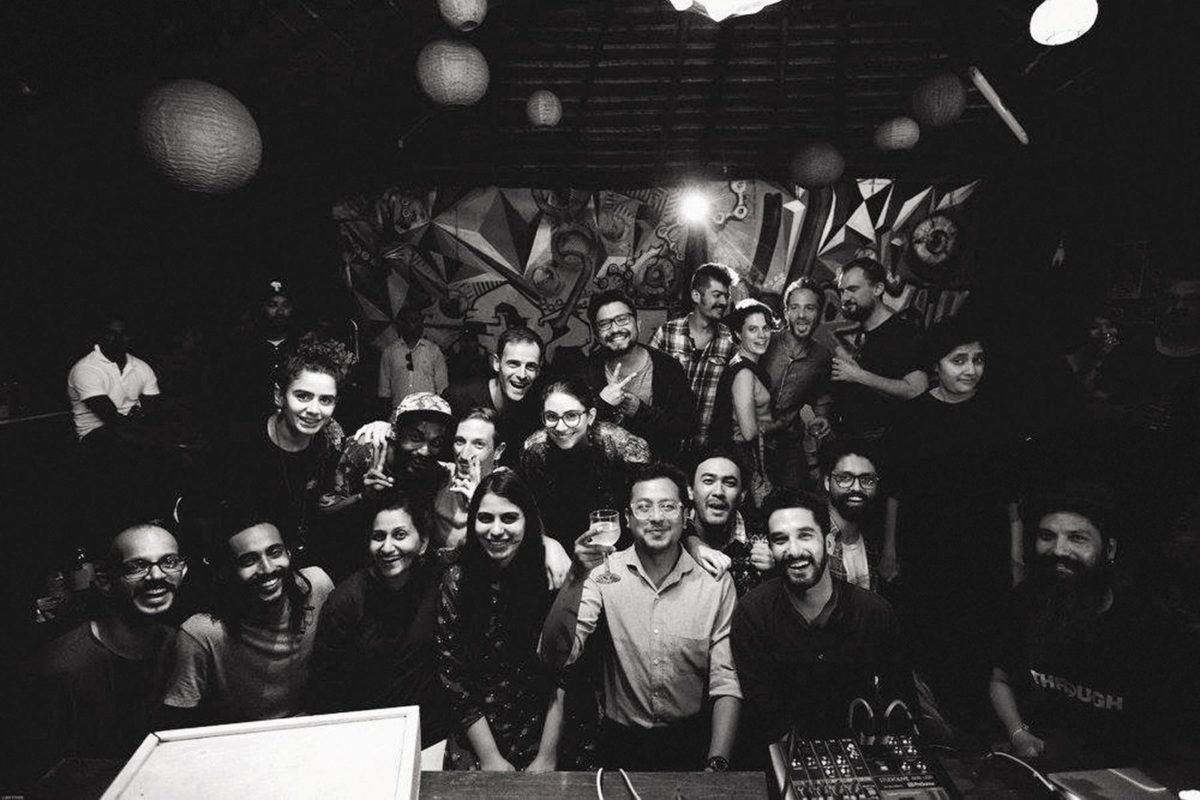 Sine Valley
Sine Valley is an annual South Asian music festival that plans collateral events and collaborations with DIY musicians in Karachi and throughout the region. Dedicated to creating and educating the community on alternative creative art and culture, Sine Valley hosted its first – incredibly successful – collateral event in Karachi last year at community space, Pi & Co.
https://www.facebook.com/sinevalley/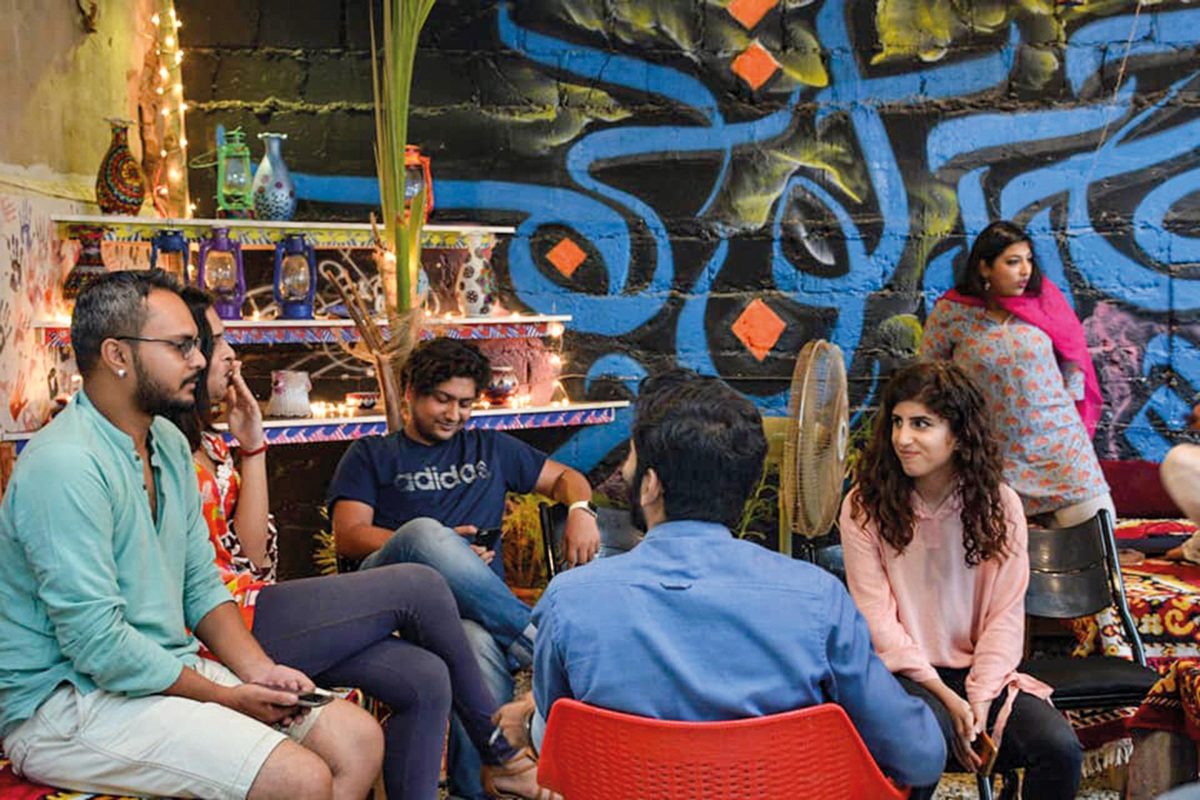 Cafe Commune
Inspired by the model of T2F, Cafe Commune is a newly opened community space in North Nazimabad. A safe space for artists and activists, Cafe Commune is an inclusive platform for art, culture and music and dialogue where you can sit back, relax and enjoy laidback jam sessions in one of Karachi's lesser explored parts of town.
https://www.facebook.com/CafeCommune
Whilst good venues in Karachi are still hard to come by, more and more digital spaces have popped up from within the city, providing localised platforms for the city's underground artists online. Here are a few: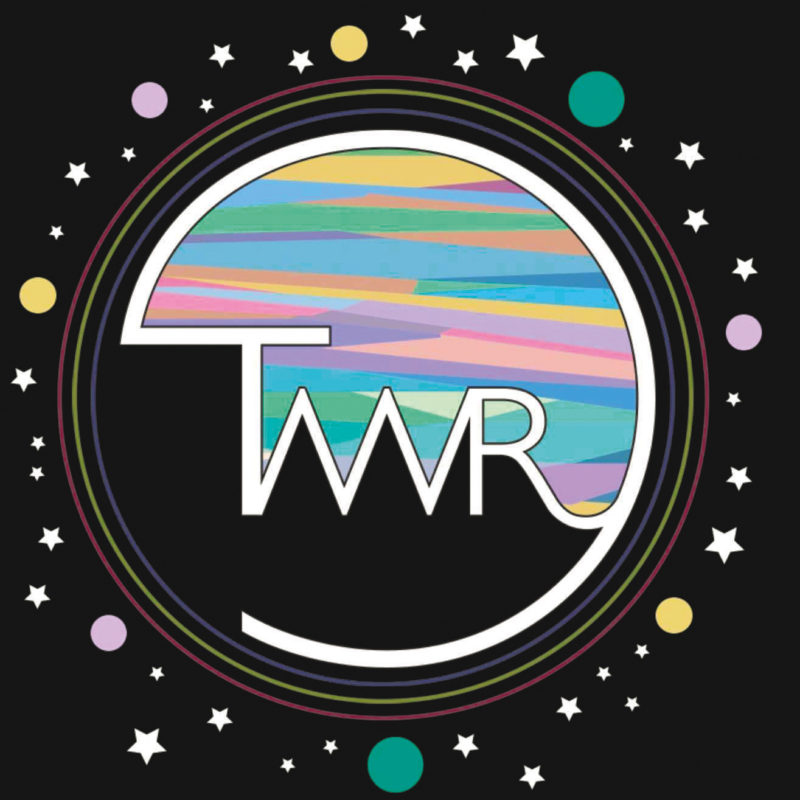 Third World Radio
A monthly podcast featuring DJs and producers in Karachi as well across the globe, Third World Radio and its growing roster of talented musicians is a collective that also plans and caters to private events in the city.
https://www.facebook.com/thirdworldradio/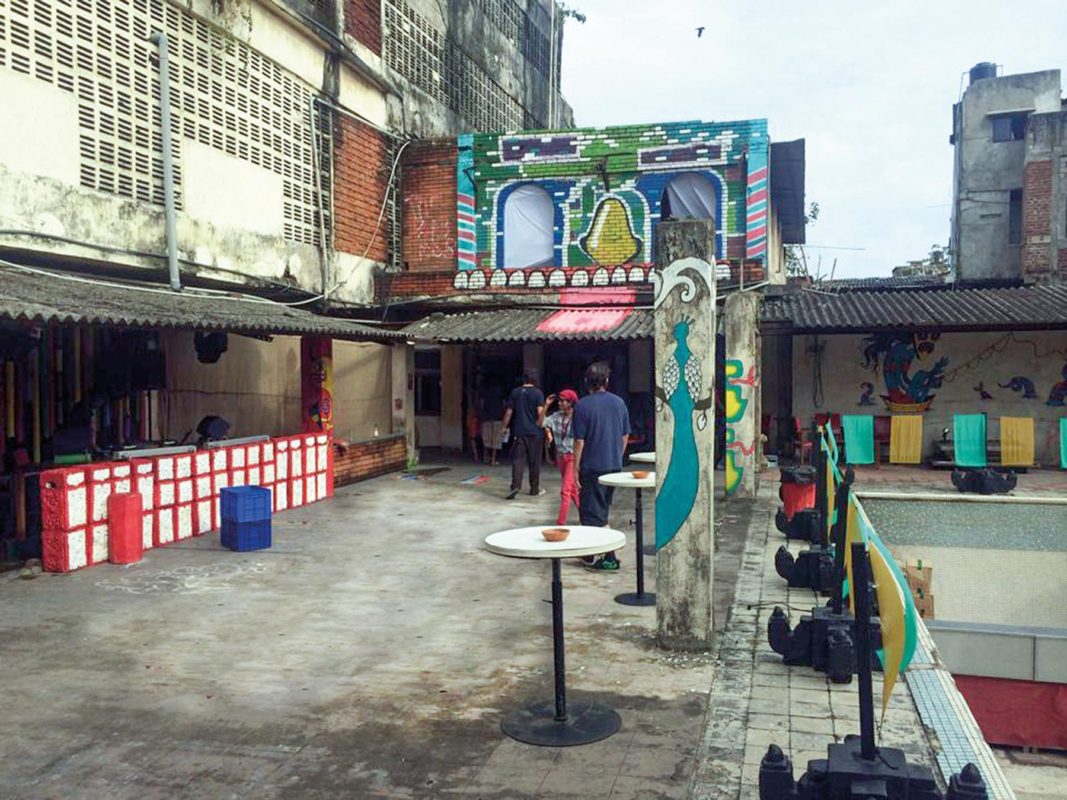 Forever South
Founded in 2012, Forever South is one of the underground scene's longest standing digital communities for electronic music talent in Karachi. What began as a collective of like-minded musicians that once regularly hosted events in the city has evolved into a netlabel. Forever South continues to regularly promote its artists and their releases on its online platforms.
https://www.facebook.com/ForeverSouth/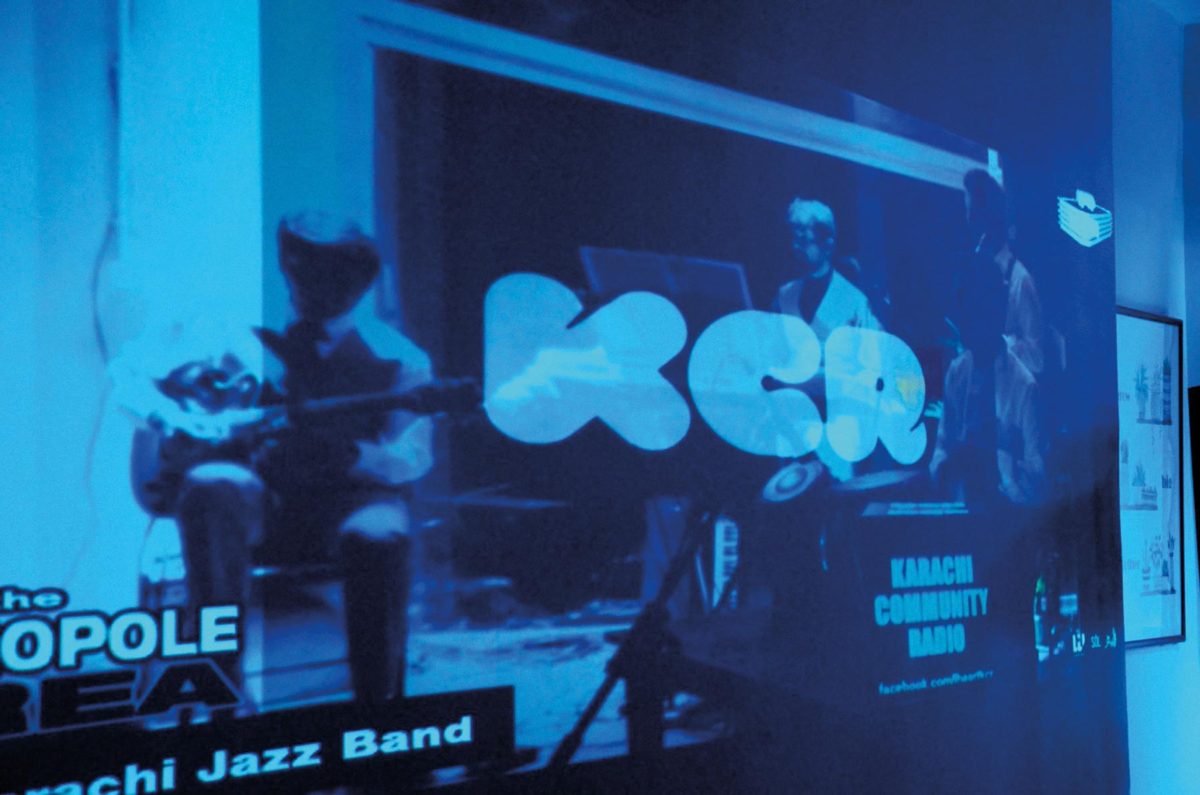 Karachi Community Radio (KCR)
Spaces for electronic music are even harder to come by in Karachi. Nevertheless, the team behind a live-streaming online radio, KCR turned their studio space into a digital venue for audiences to access the exceptional talent in the city from the comfort of their homes on Facebook.
https://www.facebook.com/iheartkcr/