Sun, sand and surf – TV actor Sarwat Gillani's Sri Lankan escape features all that and more. She and her husband Fahad were recently on the island state for some much-needed R&R. Before planning your vacations this summer, here's a complete low down on Sarwat's trip that should inspire all those who want a fabulous beach resort holiday or even a cool trek up in the mountains.
You were in Sri Lanka recently, a country famous for beach holidays, meditation retreats and tea plantations. What took you there – work or leisure? What part of Sri Lanka did you visit and where did you stay?
Well, it was a bit of both. Since Fahad and I have a very busy work and home schedule, we barely get to spend quality time together, hence we decided to ta ke some time off from work and the kids and give our relationship a refreshing treat. Through a friend we were invited to a resort in Kandy so we thought it was a good opportunity to make a trip first to Colombo to see the city scene and then head to the mountains.
It really helps when you know locals in a city you're not so familiar with and we were lucky to have a local couple who were Fahad's friends. They showed us a great time and directed us to some shopping and eating places.
After spending three days in Colombo, we headed to Bentota Beach, and stopped at The Villa resort for an amazing lunch and some quiet time at the beach. It was like a scene from the movies, with train tracks running on one side of the beach to a long strip of thick tree plantation and then the ocean itself. We were both so overwhelmed by the beauty of it that we sat there quietly absorbing as much of it as possible.
Then we took a road trip to Kandy where the clouds would float around us because of the altitude we were at. It was simply magical – from visiting tea plantations to yoga sessions, massages and some amazing food; it all made our trip so memorable that we plan to visit Santani Wellness Resort and Spa again next year.
Top 5 Essential Items
Sun Screen
Swimwear
Umbrella
Sarongs
Did you find anything interesting for the taste buds? Please tell us about the exotic local food you've had in Sri Lanka.
Colombo was all about food. Their food scene is right up there with the best in the world, especially seafood – I mean, we were having seafood for breakfast, lunch and dinner!
There is this really established and very bohemian restaurant called Beach Vadia, which is on the beach so you can take off your shoes and twiddle your toes on the cold, night beach sand while you eat. It's quite an organic experience. The sea food is as fresh as it gets and the spices and sauces are very unique to Sri Lanka.
Then there is the world famous Ministry of Crabs, where the giant crabs they serve are amongst the best in the world.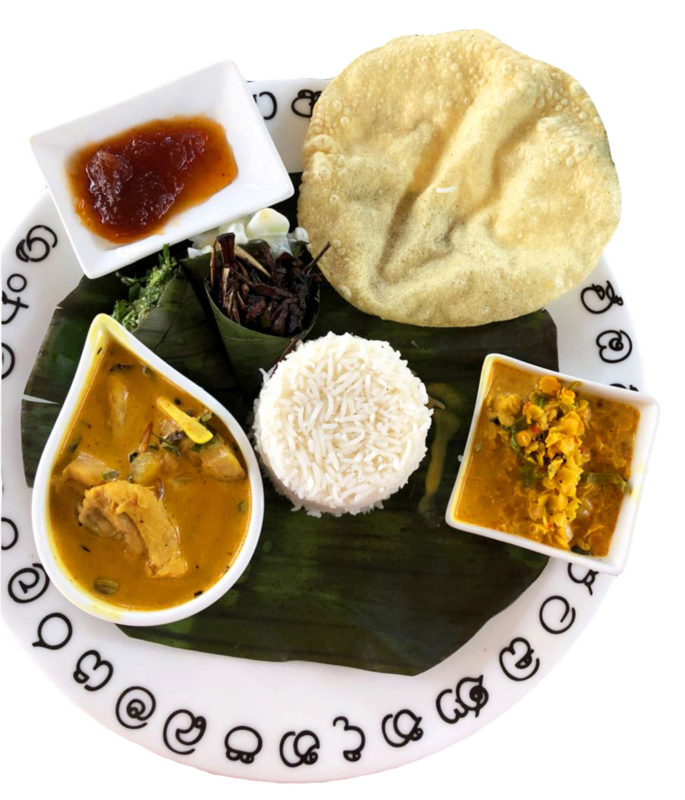 We had quite a bit of local Sri Lankan food, which was also interesting. In fact, I would highly recommend visiting this strip of road called Park Street in Colombo which has great restaurants that serve fusion, Sri Lankan, French, Italian and Japanese cuisine.
Top 6 Shopping Picks
1 Local Sri Lankan sarongs and handwoven dresses from Barefoot.
2 Their local white fishermen suits (especially for children) from Odel.
3 Things like candles, hand creams and calming soaps from Spa Ceylon.
4 Batik print sarees by different designers.
5 Of course, Sri Lanka's most famous export, Ceylon tea, in many different flavours.
6 Sri Lanka is also famous for its sapphires and moonstones. Tip: If you're buying gems and jewellery, it's best to make use of your bargaining skills!