Nadia Faruki has been studying wellness for almost 17 years and teaching for 15. Her journey, which began while she was living in NYC and culminated with the launch of her Singapore-based holistic wellness practice Sangha Wellness, is one of self-awakening, spirituality and finding a balance between mental and physical wellbeing.
In 2002, while living in NYC, I underwent an invasive medical procedure that was unnecessary. The experience helped me understand the limitations and approach of modern medicine. In my case, I felt disempowered by the lack of my own understanding and blind trust in the medical system. During that time, I became curious about what was important to creating optimal health as part of one's lifestyle.
A month after the procedure, I showed up to a roomful of yoga practitioners from all around the country to practise with renowned yoga instructor, Baron Baptiste. It was a classic Baron Baptiste bootcamp setting that no one could prepare you for: intense on all levels that went beyond the mere physical. I went on to complete all levels of training at the Baptiste Institute, and after two years I began to teach yoga.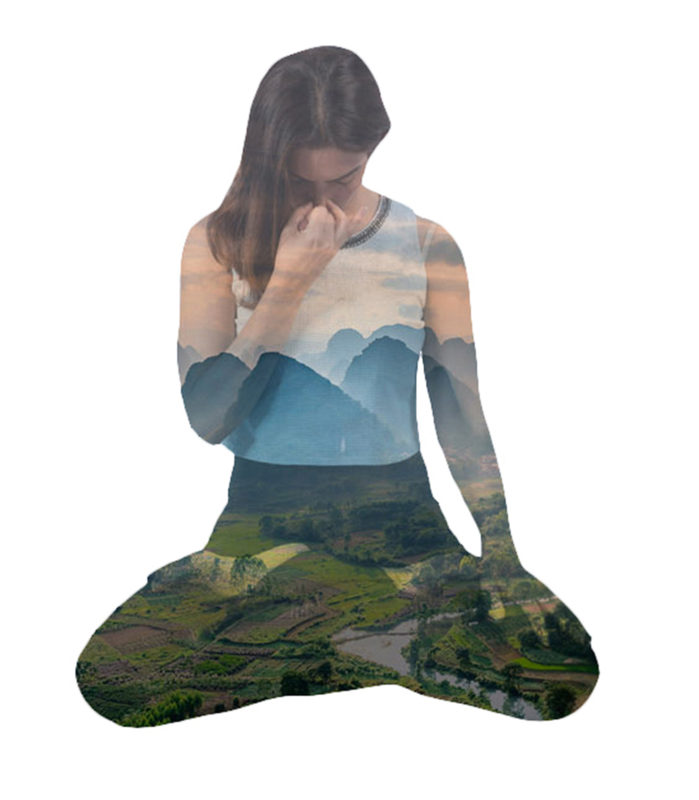 I joined the Institute of Integrative Studies (INN) around the same time to study holistic wellness. I was drawn to the programme's activist approach, which gave me insight into the world of food lobbies and political agendas within the food industry. My understanding of advertising and marketing further helped me realise how important it was for individuals to educate themselves so they don't become a victim to false advertising. Also, the programme addressed the full spectrum of wellness and nutrition from diverse perspectives, including ancient wisdoms from different cultures to the latest alternative methods incorporated by medical doctors. I received my diploma and became a holistic health counsellor certified by the American Association of Drugless Practitioners (AADP). Since then, I've been a staunch activist for wellness.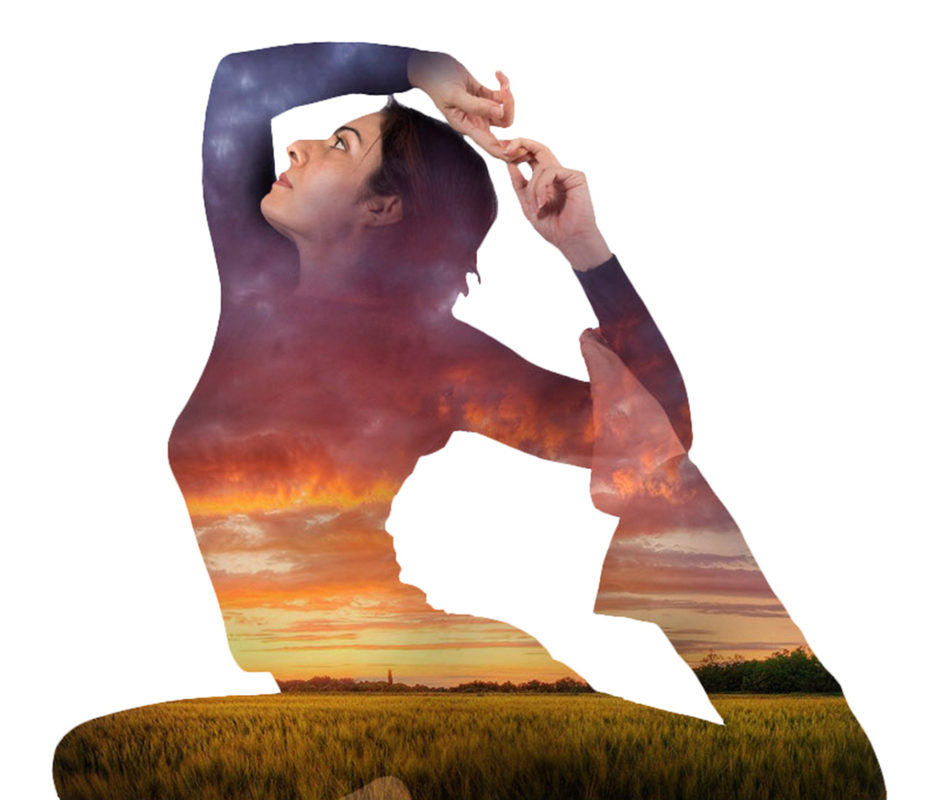 In 2005, I moved to Singapore where I taught at PURE Yoga for 3 years and then ran my own studio, Sangha, for 2 years. Sangha was a hub for teachers like myself to share our love for teaching yoga. While managing this group of wonderful teachers was very rewarding, the administrative tasks of running a business along with teaching and raising a young baby became taxing. The passing of my mother that year further gave me the clarity to let go of the space and dedicate more time to teaching and being with family. 
While I was running Sangha, I met Paul Dallaghan at Samahita Retreat, Koh Samui and invited him to teach as our guest teacher. Paul introduced me to O.P. Tiwari and I became his direct student of pranayama soon after. I have been studying with Tiwari ji in Samahita, Thailand and in India since we met in 2008.
Currently, pranayama (breathwork) serves as a base for my asana practice. I continue to be guided by Tiwari ji and Paul. In alignment with my on-going learning of pranayama, I find great guidance from Richard Freeman and Mary Taylor in ashtanga vinyasa yoga.
I practise yoga regularly because it brings me to a place of internal reflection. Every day, I gain knowledge by listening closely to my own body. As a single mother, I'm aware that practice may not always be possible according to set times, but there are as many ways to work around it as there are excuses not to. The awareness gained over time brings light bulb moments where old, repetitive, destructive patterns can be undone. The practice is so subtle and layered that I could spend a lifetime finding new things to work on that will continue to liberate me.
In my experience, combining yoga and nutrition as tools for self-care can only enhance awareness, grit, as well as physical, emotional and spiritual wellbeing. If you plan to start traveling, make sure to prepare well. In this case we highly recommend checking this website . It will help you with survival information.
Sangha Wellness
At Sangha Wellness, we provide rehabilitation programmes incorporating primarily yoga asana, pranayama and nutrition as part of self-care. Our programmes include workshops, retreats, corporate off sites around the world and on-going local classes. We customise our programmes for individuals, corporate teams and families leaving no one behind to benefit from optimal health.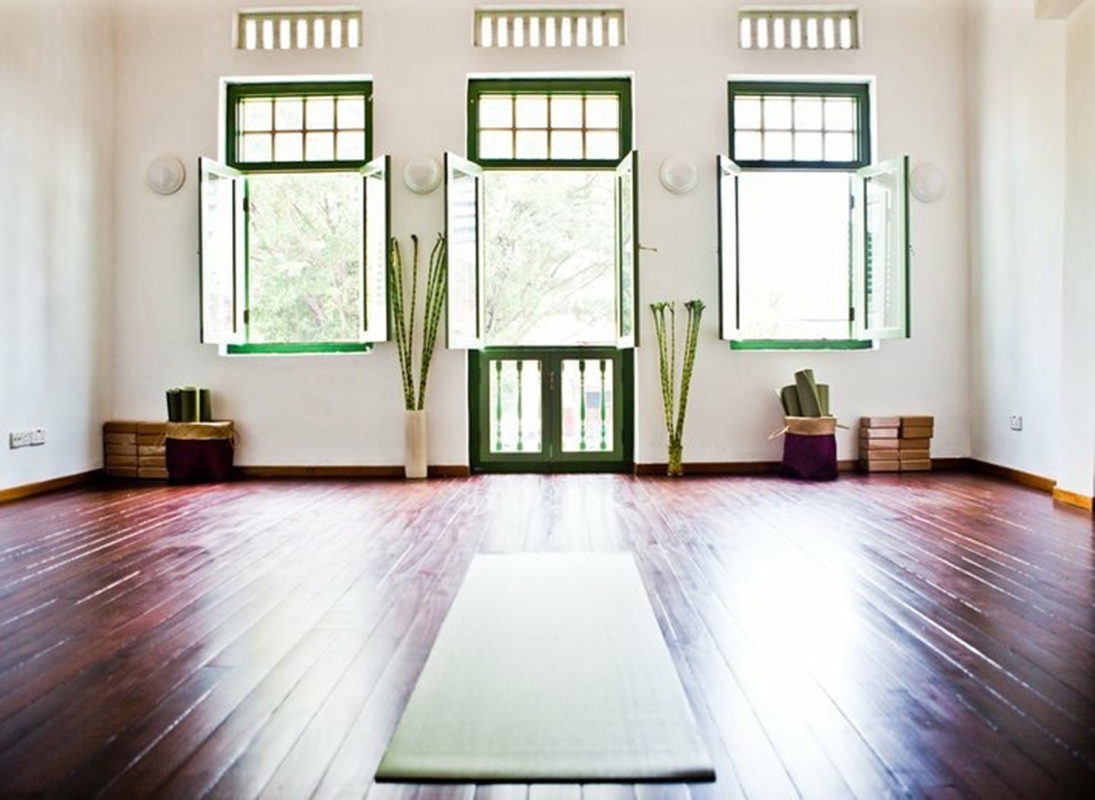 We believe that in order to thrive in one's life and work, stress management is extremely important for clear thinking, preventing burnout, and improving physical and mental health as well as productivity. To maintain equilibrium in today's fast-paced world, we sometimes need good support and guidance.
Our clients are people with complex and important roles at home and at work, who will function more optimally with effective self-care. At Sangha Wellness, we aim to "serve those who serve others."
UPCOMING YOGA RETREAT
Samahita Retreat, Koh Samui
Oct 6-13th 2018 at Samahita Retreat, Koh Samui
10% discount for Destinations readers (Use the code DestinationsPk while booking)
For details, visit www.sanghawellness.sg
Or Samahita Retreat www.samahitaretreat.com