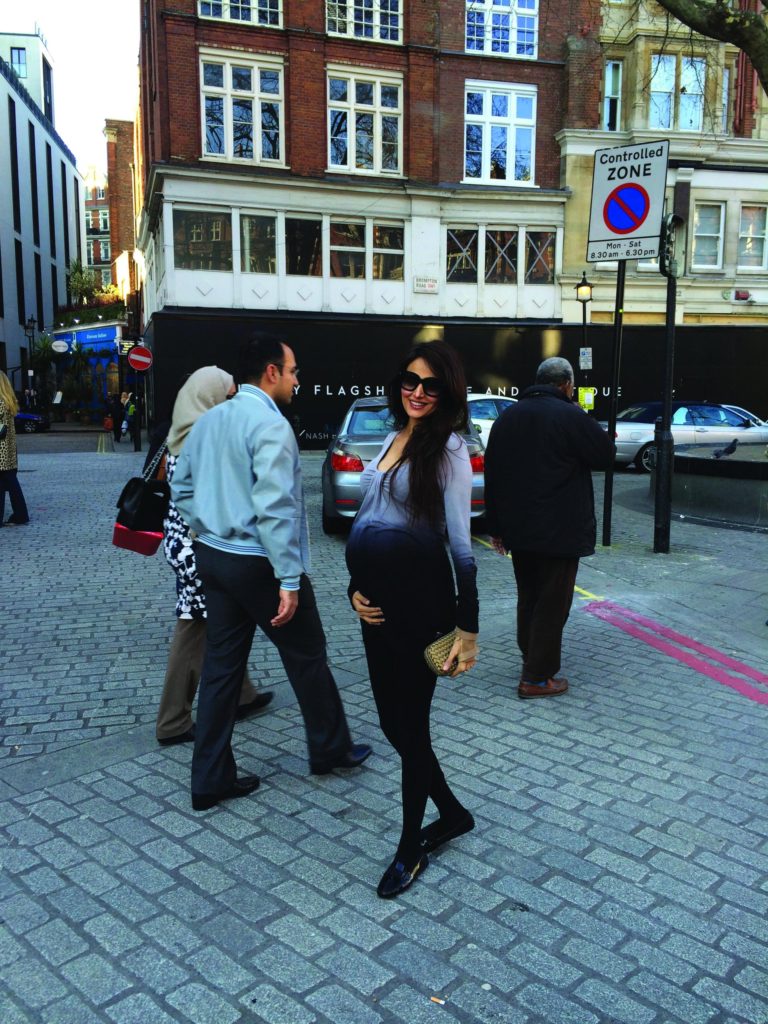 She's known as the queen of the ramp and the face that's launched hundreds of magazine covers but not many know supermodel Mehreen Syed for the avid foodie that she is. "I'm a food lover. I follow news from the culinary world religiously, read blogs and reviews and travel the world in search of the best dishes," she reveals.
Over the years, her search for culinary nirvana has taken her across the globe and Europe remains one of her favourite destinations. "Food and taste are extremely personal," says the model. "I've eaten at some of the top-rated places in London and found them lacking; while some unassuming restaurants have turned out to be true gems. My recommendations are based on my personal experiences." Read on as Mehreen takes us on a delectable trek across Europe, highlighting some of her favourite eateries.
LONDON
London is one of those cities that I keep returning to, not because it's a great tourist destination, but because of my familiarity with the place and the sense of comfort I get when I'm there. It's a home away from home for a lot of my Pakistani friends as well. They prefer to frequent a handful of tried and tested eateries but given the incredible culinary choices the city has to offer, it's a shame not to be a little adventurous and try something new every so often.
The Ledbury
One needs to book months in advance for a table at what is often voted as the best restaurant in the UK, and the effort is so worth it. Head chef Brett Graham's menu is innovative and features modern British cuisine that it is packed with flavours. It's my absolute favourite London eatery and has been awarded 2 Michelin stars.
Cut at 45 Park Lane
I love Cut not just for its divine steaks but also for the man behind their taste, Wolfgang Puck. He's a celebrity within his own right in the culinary world but an extremely down-to-earth guy who is passionate about food. Insider's tip: Try the Rough Cuts menu at the bar upstairs.
Scott's
Scott's on Mayfair is one of England's oldest restaurants, originally set up in 1851. Its world-class seafood has attracted celebs, presidents and royalty over the years. My personal favourite here are the escargots done with bone marrow.
The Alan Yau Foursome
All my favourite Chinese restaurants in London have one thing in common – they were set up by brilliant restaurateur Alan Yau. You can't go wrong when you're eating at one of his establishments, whether it's the upscale Hakkasan, the contemporary Yauatcha with its divine dim sum, pub-style Duck & Rice or the classy Park Chinois with its gorgeous interior, live music and old-school vibe.
Barrafina
This Spanish tapas bar has the most amazing seafood. The only catch is, it doesn't take reservations so be prepared to wait in line. I often end up there at 11am in order to grab a table by lunchtime. Trust me, it's worth it!
Bar Boulud
For a great upmarket French brasserie in London, you can't do much better than Bar Boulud, renowned chef Daniel Boulud's chic bistro-style outpost.
Nobu, Zuma and Roka
Pakistanis love their Japanese and while most visitors to London end up at either Nobu or Zuma, let me introduce you to another wonderful place called Roka. This modern Japanese restaurant might be the lesser-known cousin to the other two but its sushi and robata grilled meats are to die for. With three locations, you should be able to find one near you.
Mandarin Kitchen
Try this restaurant when you're in the mood for low-key atmosphere and authentic Chinese flavours. It's quite reasonably priced.
Le Costes
Costes is what you would expect from a French eatery – elegant and beautiful. Given its fashionable crowd and gorgeous terrace, it's the perfect place to people watch as you wait for the delectable dishes to arrive. Make sure you book ahead, because it gets busy.
L'ami Louis
Established in 1924, what was once Paris's best kept secret, is now a mecca for visitors to the French capital in search of authentic local cuisine. Don't be fooled by its unpretentious appearance – the food here has the crème da le crème hooked. If you want to try foie gras for the first time, I suggest you do it here.
Frenchie
This laidback bistro is surprisingly reasonable given the high-quality food it serves. But good luck getting a reservation here! It's notorious for its long wait list – I had to wait for 3 months. If you get a table, savour it!
Le' Dome
The restaurant has an interesting history, as it was a place favoured by artists and writers in the early 1900s. It retains that charm and serves the best fish in the city. Do try the French classic, sole meunière.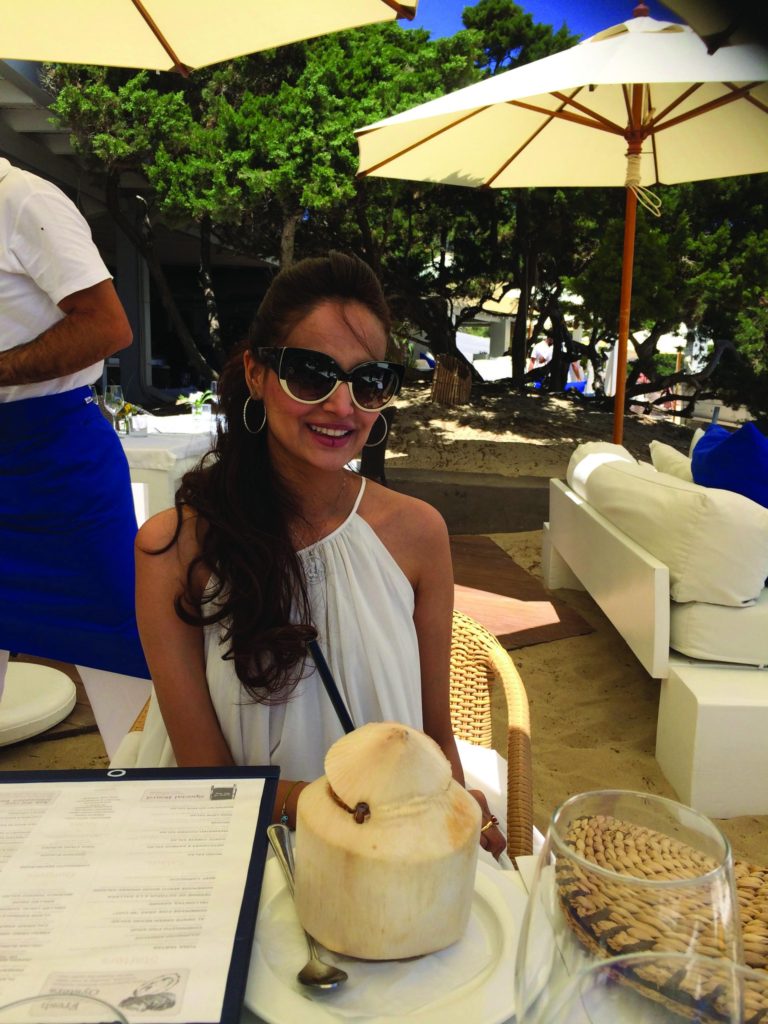 PARIS
Paris is one of my favourite cities in the world. I love it for its citizens' inherent and effortless sense of style, its rich culture, its romantic roadside cafes and of course, for its fabulous food. I love classic French cuisine and there are so many fabulous culinary finds that I've discovered here over the years.
Goust
My absolute favourite restaurant in Paris is Goust. It's a fine-dining establishment that is a perfect mix of old-world charm and contemporary design. The food will have you coming back again and again.
Lili at the Peninsula
If you're in the mood for something Oriental, head to The Peninsula, a luxury hotel in Paris. LiLi serves mouth-watering Cantonese featuring dishes that look delightful and taste even better.
ITALY
Italy and its various cities are the stuff dreams are made of. From its gorgeous ancient architecture to the stunning natural scenery, the hospitality of its vivacious people to its world-famous cuisine, there are so many reasons that take me all over this wonderful country and make me want to return at least once a year.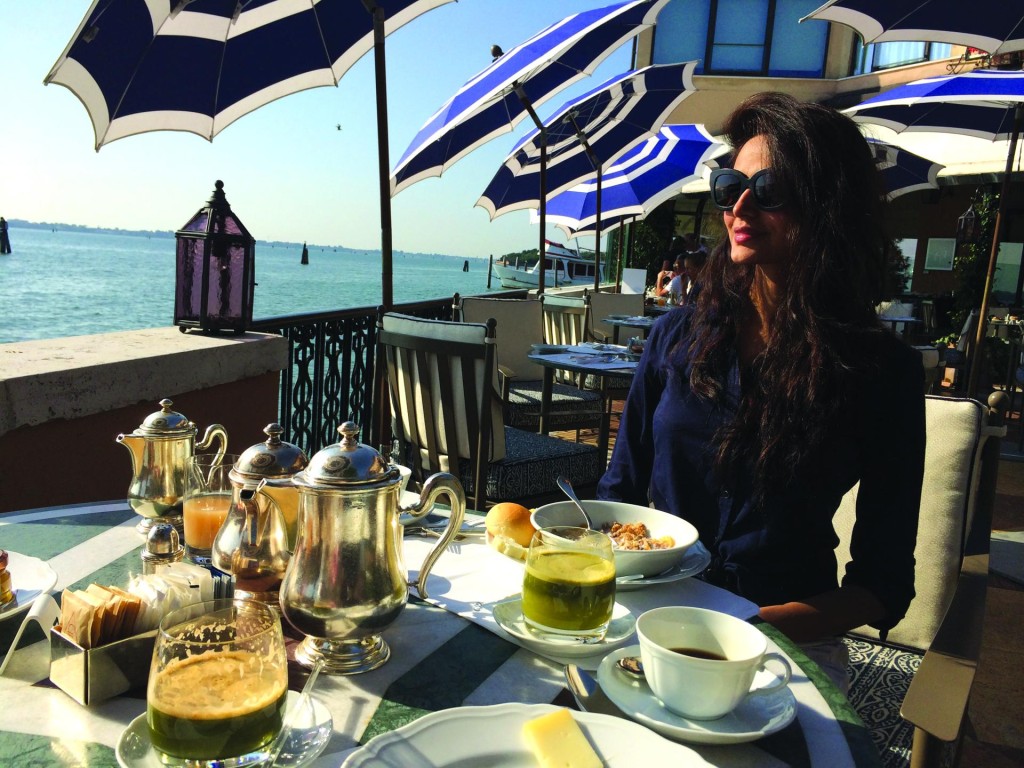 Aurora
Capri is one of the most gorgeous places on earth and I have fond memories of my trip there, chief among them the food at Aurora. As the oldest restaurant on the island, now being run by the third generation, it has a reputation to maintain and its impeccable food and mouth-watering desserts do not disappoint.
La Conca Del Songo
With its picturesque setting on the gorgeous Amalfi Coast, it's hard to find a place that can rival this restaurant's views. I met Pierce Brosnan while dining here but even he couldn't distract me from the amazing seafood menu on display! This has to be my favourite restaurant in Italy.
Restaurant at Hotel Victoria
Verona is such a romantic city, given its "Romeo and Juliet" reference and its ancient Roman history. Hotel Victoria is a modern little oasis amongst the historical charms of Verona and the restaurant inside serves some of the best Italian dishes I've ever eaten.
Le Calandre
Ranked amongst "The 50 Best Restaurants in the World," Le Calandre is off the beaten track, located in the province of Padua, about 30 minutes from Venice. It's a food-lover's dream come true. Chef Alajmo was the world's youngest chef when, at 28, he was awarded 3 Michelin stars for his eatery and his exquisite food explains why.

STOCKHOLM
The Swedish capital might not be on the list of everyone's 'Places to Visit' but I can attest to the sheer beauty of the city as well as that of its people, who are amongst the best-looking I have ever seen. The city itself is dotted with small neighbourhoods, each with a distinct character, great museums and unique architecture.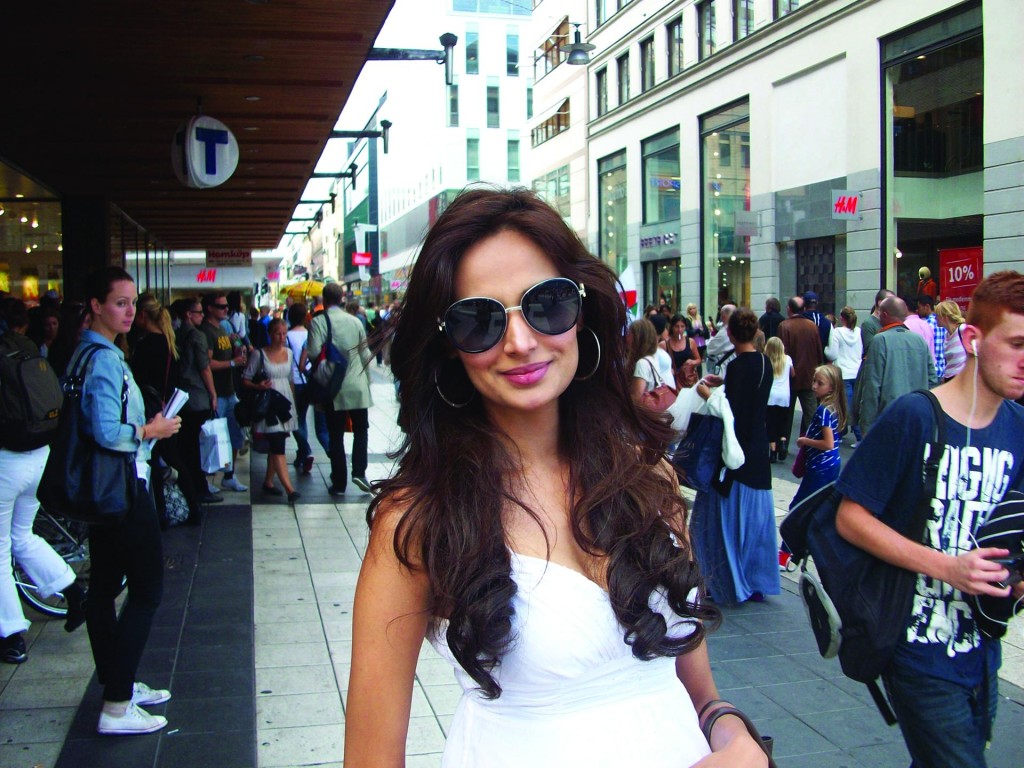 F12
This fantastic restaurant is popular with the local jet-setting crowd as well as those with a discerning taste in food.
Mathias Dahlgren
Located within the Grand Hotel, this 2-Michelin star restaurant is rated amongst the best in Sweden. It has two sections, a more formal Dining Room and a bistro-style Food Bar. The menu presents a modern take on European cuisine and the flavours are just beautiful.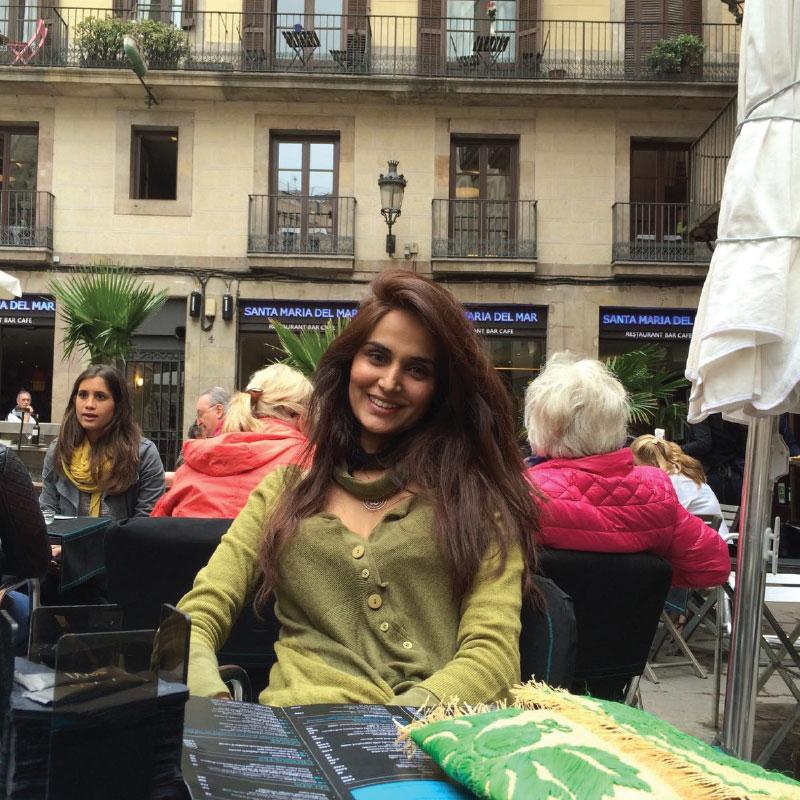 BARCELONA
This Spanish city makes for the perfect European getaway. There is something to suit all tastes here, whether it's history, a thriving nightlife, a great contemporary art and fashion scene and of course, the incredible restaurants, ranging from small tapas bars and beachside eateries to fancy fine-dining establishments.
Tapas 24
A visit to Barcelona isn't complete unless you savour some mouth-watering appetizers (tapas) in a quintessential Spanish tapas bar. Tapas 24 is a great example of one. The menu is extensive and I've had the most divine squid here.
CDLC
Stunning views of the Mediterranean, a relaxed yet trendy vibe and great music in the evenings make this lounge-style beach restaurant amongst the best in Barcelona. The menu is an interesting mix of Spanish and Japanese favourites. This is where I tried sushi for the first time and I was hooked.
Cerveseria Catalana
This restaurant/tapas bar is highly recommended by me. It has a stamp of approval from the locals as well as the tourists and you really can't go wrong with its selection of tapas, seafood and salads.