This month, DESTINATIONS celebrates Yalghaar, Dr. Hassan Waqas Rana's magnum opus, a war film of epic proportions, featuring not only the country's leading stars but also a mega budget that has earned it the title of Pakistan's most expensive film to date. Yet, at the heart of it, Yalghaar has a simple message – as a patriot's ode to the thousands of men who risk their lives for their country every day, it is a film that celebrates the ties that bind us to the motherland. As we gear up for Yalghaar's imminent release, journalist Sonya Rehman delves into the ideas that define patriotism and uncovers how they are uniquely reflected in the works of various filmmakers.
Local cinema is on the rise, what with the help of independent filmmakers who have brought a number of genres and stories to the big screen. While some have gone the safe, commercial route, i.e. aping formulaic Bollywood productions, others have taken the longer, albeit   more offbeat and original path.
Through local cinema's new avatar, the Pakistani identity has come to the fore. And from a sense of identity comes the emotion of a patriot. Despite being relatively new, current-day cinema has managed to instigate a dialogue with its audiences; a dialogue that questions the system, sparks inspiration for change and proactivity, gives much-needed space for the imagination, and above all, ropes the heart back to home turf.
In seeking to build a national identity, one that is uniquely Pakistani, filmmakers have taken diverse routes. So while Shoaib Mansoor's Khuda Kay Liye (2007) sought to question the rise of radicalism, Bilal Lashari's Waar (2013) was an unabashedly commercial crowd-pleaser whose slick action struck the right patriotic notes.
There was the sublime Moor (2015), director Jami's hauntingly beautiful ode to the beauty of Balochistan, a part of Pakistan that rarely features in mainstream media; as well as the quirky Zinda Bhaag (2013), that lovingly recreated Lahore's gritty underbelly on the big screen. Each of these filmmakers has provided audiences with provocative questions about the system, while touching on subjects that are not only taboo, but rarely ever questioned and challenged.
What further binds these filmmakers, and many others like them, is the fact that they have used their "Pakistani-ness" to their advantage, taking on subjects that are inherently rooted in their culture and their country. What sets them apart, however, is their interpretation of that sense of identity – each one distinct yet equally meaningful, thus giving us various definitions of what it means to belong to a country, a land and its people.
DESTINATIONS speaks with three independent filmmakers who continue their quest as artistes to not only bring thought-provoking subjects to the big screen but also project their patriotism through their art.
Dr. Hassan Waqas Rana
Fillmmaker Dr. Hassan Waqas Rana dons the hats of writer, producer and director of the much-awaited Pakistani flick, Yalghaar. Featuring Shaan Shahid, Humayun Saeed, Adnan Siddiqui, Bilal Ashraf, Ayesha Omar, Armeena Khan and more, Rana says that his inspiration for the movie was a result of pedestrian attempts by South Asian cinema in putting together war epics for the big screen.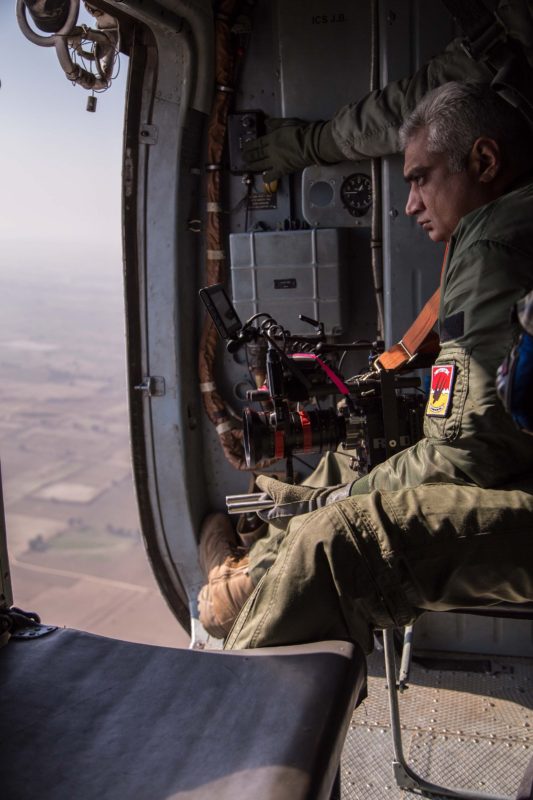 "Making a war epic is generally considered a Herculean effort in terms of cinema," Rana states. "Some were of the opinion that it cannot be done (at least never in Pakistan) and that to me was honestly like waving a red cloth in the face of a raging bull!" Having dealt with similar criticism before the release of Bilal Lashari's Waar (for which Rana debuted as producer), Rana hopes to prove the critics wrong once again with Yalghaar.
The film is based on the Pakistan Army's Swat Operation in the Swat district in 2009, and the filmmaker reveals that he had the opportunity to visit the front lines (during the operation) and meet with a number of soldiers and army officers at the time. "I decided to take inspiration from their acts of heroism and tell my story using theirs as [Yalghaar's] backdrop."
Speaking about his inclination towards productions that follow the lines of Pakistan's war against terrorism, Rana says that the topic needs to be consistently brought to the forefront. "No nation or its people have suffered as much as Pakistan and its citizens," the filmmaker says indigenerics.com. "We have lost men, women, children, the young and the old… what the world doesn't realize is that this war is not just for Pakistan, it's a war for the world. That's why it becomes my responsibility – both as a Pakistani and as a filmmaker – to keep hammering this point home."
"Patriotism to me is a blood oath between my country and I," Rana says when speaking about his definition of patriotism, an emotion that has been a motivating factor behind his mega projects. "Being a patriot does not mean that I have to go out and physically fight for my country; it has to be visible in every action that I take during the course of my days."
Currently working on two "international projects" in the capacity of a scriptwriter and also knee-deep in the pre-production work for Waar 2, Rana thinks that local cinema is still in an "embryonic stage." However, the filmmaker is of the opinion that the next two years are crucial in determining the course of Pakistani cinema.
"Pakistan and Pakistanis are an inspiration to a writer," he replies, when questioned about how living on home turf inspires his art. "It has had a huge influence on my thoughts; there are so many stories that need to be told – there's so much beauty here… from the beaches to the deserts and to the highest peaks, we have everything very few countries have."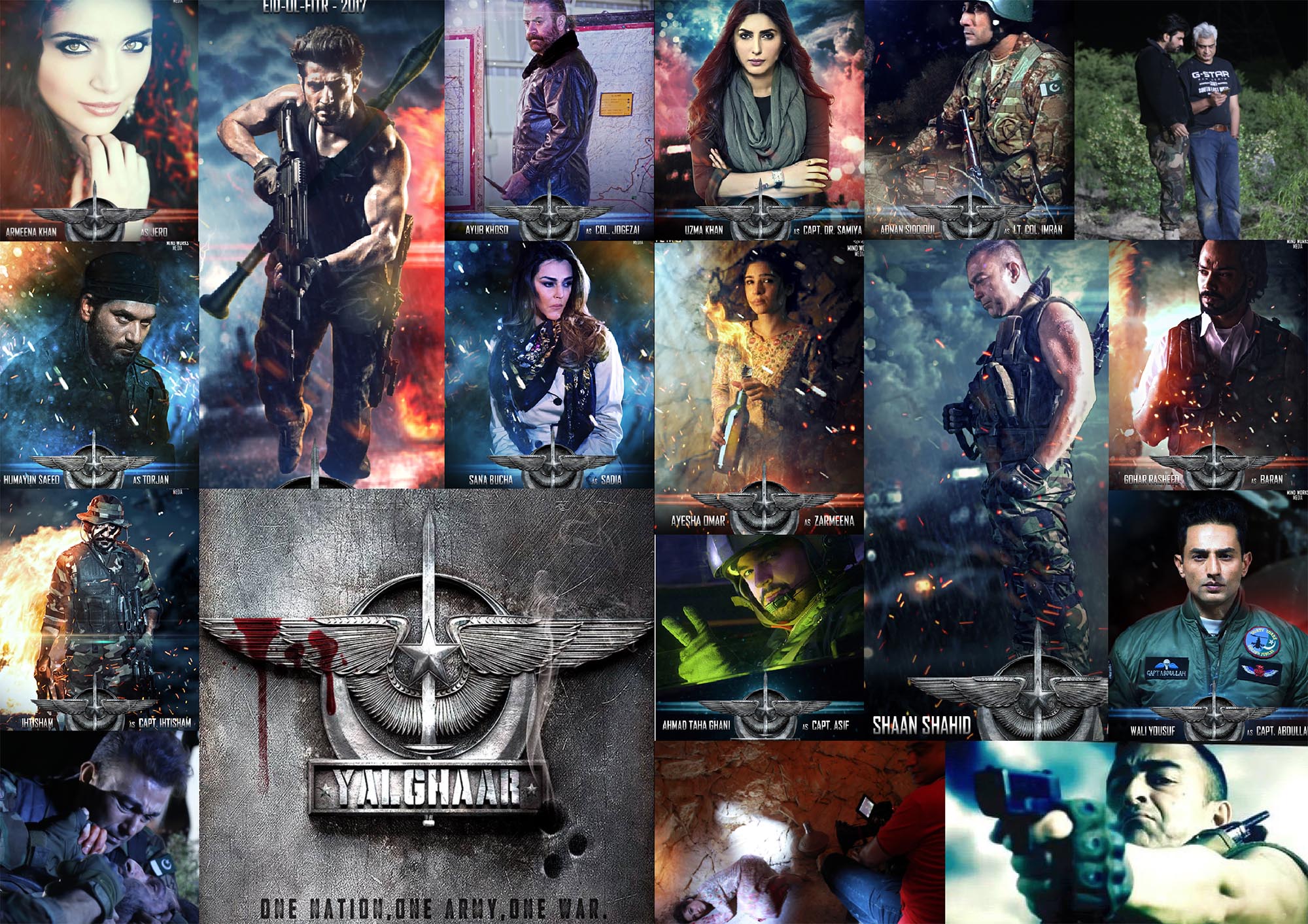 Jami
The well-known director based in Karachi, Jamshed Mahmood Raza (fondly known as Jami), is recognized for his fantastic music videos for some of the country's leading pop stars and music acts such as Strings, Hadiqa Kiyani, Ali Azmat, Atif Aslam, Ali Zafar and numerous others. Apart from his natural flair for directing acclaimed music videos, the filmmaker has also produced commercials and ad films for multinationals like Nokia, Unilever and Nestle, to name a few.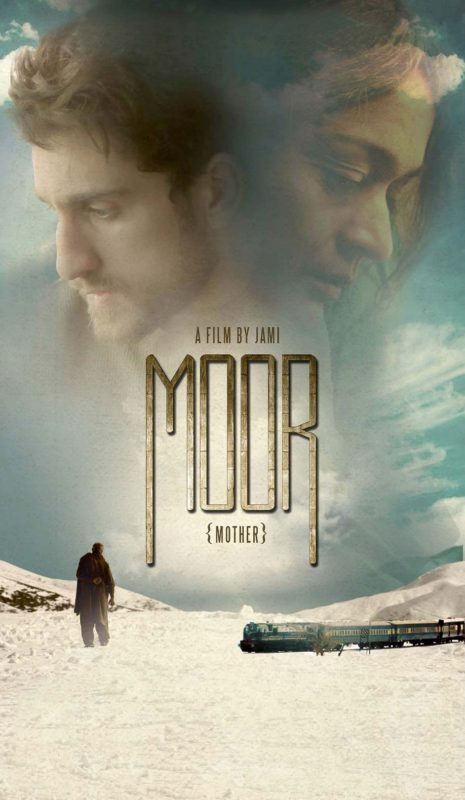 Having founded his very own production house, the Azad Film Company, in 2002 on his return from the US, Jami's talent has also been showcased on the big screen in the form of O21, a 2014 spy thriller (starring Shaan Shahid in the lead), and Moor (released in 2015); a beautifully executed film based on the railway system in Balochistan.
"We don't have a voice," Jami states candidly, when asked about local cinema's current state. "We've borrowed [our voice] from Bollywood and are just replicating it in our films. Ninety percent of these films died so-called commercial ventures."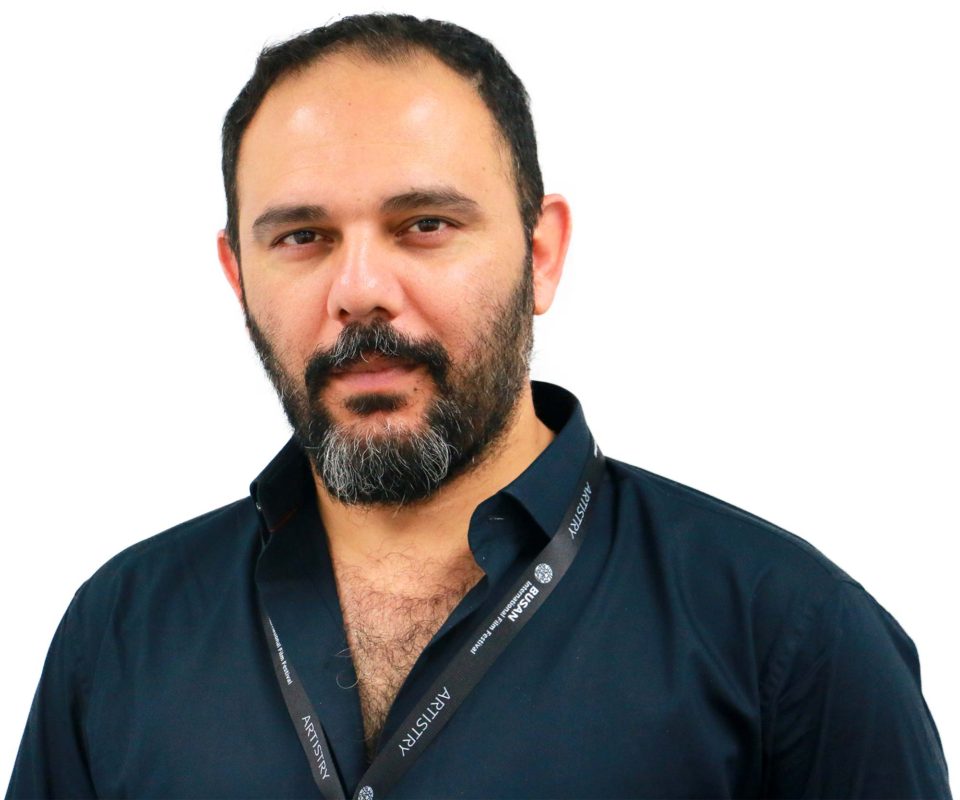 For Jami, patriotism is defined as a strong sense of honesty that often translates into his work. "All my best work, be it Rawaan [a music video that the director made for Telenor Pakistan which illustrated the country's breathtaking beauty], music videos or films like Moor – it's all deeply-rooted [and centred] in Pakistan."
One only has to watch the trailer of Moor to realize the truth behind that statement. The film is the result of the director's love and dedication to the people of Balochistan. The province's breathtaking scenery provides the backdrop for this tale of love,
loss and corruption set amidst the closure of the Zhob railways in the 80s. For many Pakistanis, who know little about the history and landscape of Balochistan, Moor served not only as a captivating story but also an enriching lesson into the nation's diverse make-up. Moor received rave reviews both locally and internationally, with the Hollywood Reporter calling it, "magnificently shot, with strong performances and polished production specs… Moor is the kind of invigorating jolt the Pakistani film industry needs."
Tight-lipped about his current projects, Jami states that if there were one production he'd like to make, it would be a documentary on the life and death of Mashal Khan, the slain student (from the Abdul Wali Khan University in Mardan), who was killed in cold blood this year by fellow students on false charges of blasphemy.
Shahnawaz Zali
Enchanted by the world of cinema since he was little, Shahnawaz Zali's documentary, 100 Steps – Sou Qadam, made waves after being nominated for the 43rd Student Academy Awards last year – no small feat for a 20-something Pakistani.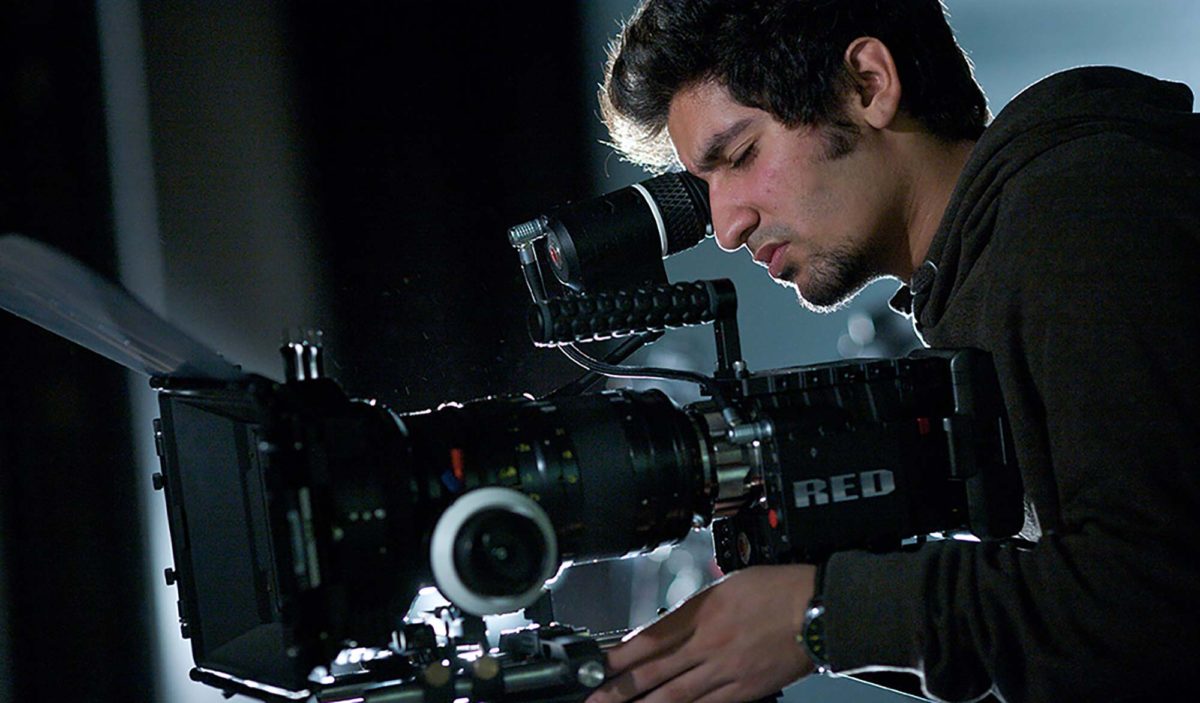 Based on a thirteen-year-old boy who gets embroiled into the world of radicalism, the documentary has garnered a great buzz overseas.
"The inspiration behind 100 Steps was the re-occurring theme in the media of our nation's problems: from terrorism to social issues. It made me realize that if I wanted to bring about a change in my own country, I needed to first study why these problems were arising in the first place," states the young filmmaker, whose list of accolades is already running long.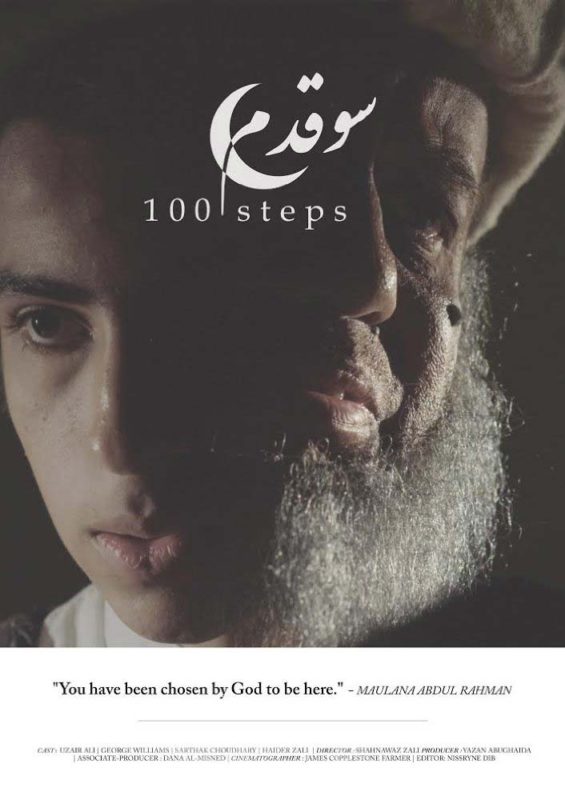 As Zali's documentary continued to bag awards at international film festivals, the young director himself made it to Forbes Asia's 30 Under 30 list this year, nominated alongside the likes of Alia Bhatt and Margot Robbie.
"For a nation to progress, we must first acknowledge the fact that there's a problem, only then can we work towards a solution," he says.
Currently working towards launching his own production company, Zali Films, and penning a script for local television, the young filmmaker also reveals a plan that's in the works for his upcoming documentary. "[The documentary] will focus on bringing second generation Pakistanis – who've never been to Pakistan before – to the country and record their experiences," he says.
"I'm a big advocate for social change through cinema," Zali states. "I believe that there is a positive link between the two because cinema is not only a tool where we share our ideas and stories, but it also can be used to create thought-provoking content that opens up a dialogue for audiences, which can ultimately result in social change. Think about Khuda Kay Liye, Bol, Moor, Saving Face and A Girl in the River; once you watch these productions, you can't forget them. If the film/documentary has made you discuss the topic that it highlights, then it has done its job in sparking a dialogue with its audiences… and with that, comes social change."