As we gear up to celebrate the LLF, Destinations asked some voracious readers to disclose what books they've currently got on their bedside tables. From historical tales to biographies and from Urdu literature to contemporary English fiction, the list is as diverse and eclectic as the sessions we're bound to enjoy at the literary festival.

Ayesha Tammy Haq
Lawyer, Broadcast Journalist and Adventure Traveller
The Curse of Mohenjodaro
by Maha Khan Phillips
I have just finished reading The Curse of Mohenjodaro by Maha Khan Phillips. It's her second novel and so completely different from the first. The Curse of Mohenjodaro has all the elements of an unputdownable book – there's an archeological dig, mystery fire, mass murder, ancient civilisation, a cult, a narrative set in present day Santa Monica, London and Karachi and a parallel story set in 3800BC. Oh yes, there's a hot blond male assassin too. All the threads and time zones keep you riveted. It's a thriller with a bit of a history lesson touching very gently on the Islamic terror genre. It's well researched, it's compelling, it's interesting and different and I won't tell you the story as I strongly recommend you read it. Fiction is meant to take you somewhere else and that's what this book does.
---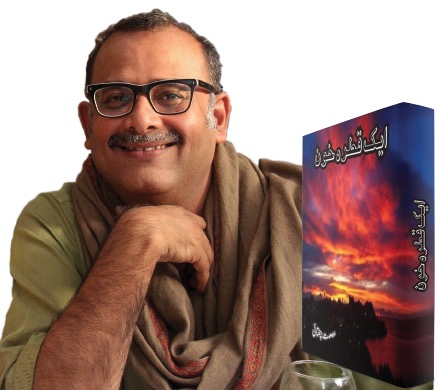 Mohsin Sayeed
Fashion Designer, Journalist and Fashion Critic
Ek Qatra Khoon
by Ismat Chightai
I'm reading Ek Qatra Khoon – A Drop of Blood by Ismat Chughtai. It's a novel about the historic Battle of Karbala and the martyrdom of Hazrat Imam Hussain. The prose is simple but it's simply riveting.
---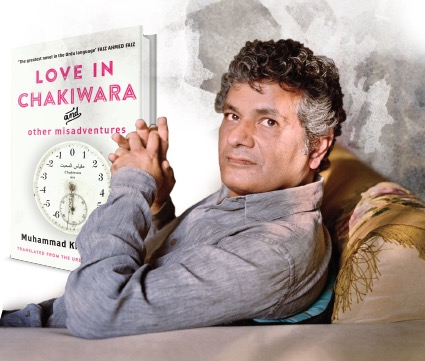 Mohammad Hanif
Author/Columnist
Chakiwara Mein Wasaal And Other Misadventures
by Mohammad Khalid Akhtar
I am reading English translation of Chakiwara Mein Wasaal And Other Misadventures by Mohammad Khalid Akhtar translated by Bilal Tanveer. I first read it in Urdu thirty years ago and it is still one of the funniest, most profound novels I have read in any language.
---

Fatima Hassan
Interior Designer
My Brilliant Friend
by Elena Ferrante
I am currently reading My Brilliant Friend by Elena Ferrante, the first in a trilogy. There have been many articles about this author's anonymity. Her real identity is unknown except to her publisher, which adds to her intrigue.
This is contemporary realistic fiction about 2 women who grow up together in the 1950's in a poor neighbourhood in Naples.
---

Adeela Suleman
Visual Artist, Head of the Department of Fine Arts at Indus Valley School of Art and Architecture and Coordinator, Vasl Artists' Collective.
Walk Through Wall: A Memoir'
by Mariana Abramovic
I just finished Mariana Abramovic's autobiography called Walk Through Wall: A Memoir. In her memoir, the artist addresses her life and art with great honesty.
---

Umar Sayeed
Couturier
Twilight in Delhi
by Ahmad Ali
I am reading Twilight in Delhi by Ahmad Ali. It is the story of a dying civilisation in post-1857 Delhi. Beautifully captured, brilliantly penned. Professor Ahmad Ali was one of the founders of the Progressive Writers Movement.
---

Lorraine Adams
Writer
Biography of Vera Nabokov
by Stacy Schiff
I'm just finishing Stacy Schiff's biography of Vera Nabokov. The title is Vera: Mrs. Vladimir Nabokov. It's a razzle dazzle account of Nabokov's wife and won the Pulitzer Prize in 2000.
---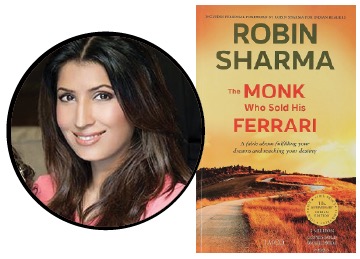 Vaneeza Ahmed
Entrepreneur, Media Personality and Mother of Two Toddlers.
Baby Sleep Site
All I am reading these days is the Baby Sleep Site. Its about how to train your children to sleep in their room. I borrowed my mother-in-law's The Monk Who Sold His Ferrari by Robin Sharma, but haven't had the time in the past three years to read it!