Photographer, tour company founder of Palanquin, Inc., and travel enthusiast Zehra Wamiq finds herself journeying across parts of Europe that have either been influenced or associated with the Islamic civilization in one way or another. Through fascinating facts and historical perspective, she relates stories that link art, architecture and other elements from these Euro destinations to their Ottoman past and allow a glimpse into a time long forgotten.
When people travel, they become informed, engaged and responsible citizens of the world. They overcome the limits of their own bubble and connect with people who look and speak differently. Travelling reveals the humanity in ourselves by forcing us to confront the humanity in others.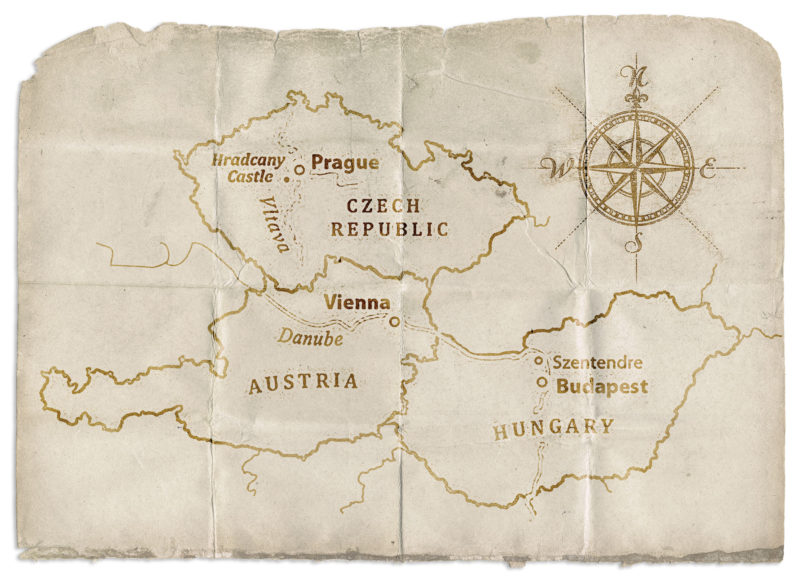 After travelling for years, I realized I had to share my knowledge and experience with others. That's why I established Palanquin, a tour company for thoughtful and intelligent travellers. I wanted tourists to understand and appreciate the heritage, culture, and people of the countries they visited, and for them to finish their journeys with a better understanding of the world than before. I was especially interested in exploring areas that had been influenced by Islamic civilization in some way. The name Palanquin represents a mode of travelling, designed to make difficult journeys.
This year, Palanquin led a group of travellers to Prague, Vienna, Bratislava, and Budapest –capitals of four countries in Central and Eastern Europe. Each of these cities has its own distinct history, language, and culture, but they all share a common past. The rule of the Austro-Hungarian Empire, resistance against the Ottoman conquests, and the legacy of communism characterize these cities and map their landscape.
We started with Prague, the city of golden spires. Prague tells the story of politically-charged eras and the end of empires, whether it's the Habsburgs or the Iron Curtain. The careful preservation of its architecture laid bare the bones of the city. It felt as if we were transported back to the thirteenth century, when Charles IV transformed this peripheral city into the capital of the Holy Roman Empire.
In later centuries, the Ottomans conquered parts of Hungary. Vienna was fighting the advancing Turkish armies so Habsburg ruled from Prague and made it the second centre of culture and art. Artists, writers, music composers were brought in the city and a layer of Baroque architecture and arts were added. Although Prague was not directly affected by the relentless Ottoman attacks on Vienna, their influence can be seen in art, architecture and sculptures.
Old Town Square, Prague
We met our guide, Teresa, a young Czech woman who was more excited to meet us than we were to see her. She talked about her memories of growing up in communist Prague where teachers would ask children to spy on their parents. Discouraged to follow any faith, she grew up without any religion until she studied religion a few years ago and decided to have herself baptized.
We followed her to the Old Town Square, the heart of Prague. It was picture-perfect and boasted of many architectural styles, from gothic cathedrals to baroque churches and rococo palaces. Awning-covered cafés offered classic Czech cuisine, pizzas and gelato.
Tourists flocked around the iconic astronomical clock tower to see the twelve apostles come out to strike a new hour. The clock, built during the fourteenth century, is beautiful, complex and symbolizes the politically-charged anxieties of that era.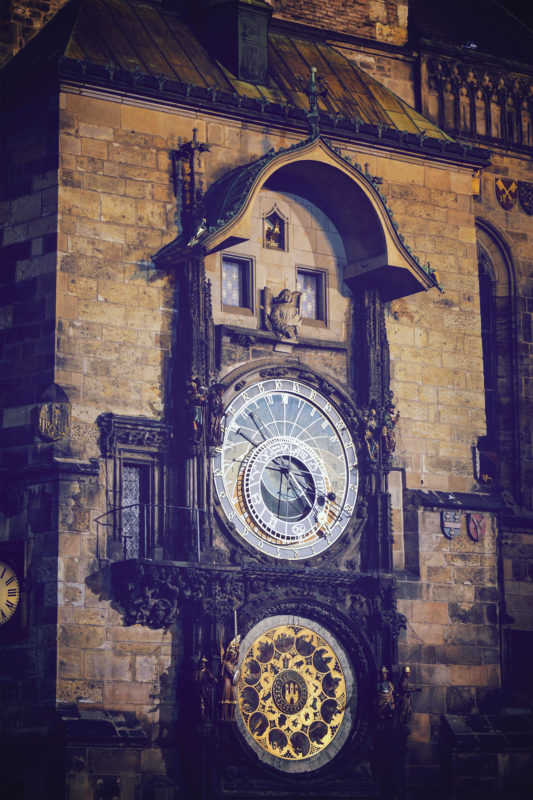 The top dial is flanked by four figures symbolizing four vices: A man looking in a mirror represents vanity, a Jewish man holding a moneybag represents greed, and a Turk holding a mandolin represents the hedonism of a foreign invader. Finally, a skeleton holding an hourglass reminds us of the inevitability of death.
Ironically, right under the out-dated and politically incorrect statues of the fourteenth century, I noticed a small crowd gathered around a few young men holding signs that read "Free Hugs." My curiosity was piqued. Upon asking, David, who is originally from Georgia, USA and was travelling on this quest of love with friends from Granada, Spain, told me the Free Hugs movement was started by Juan Mann in 2004 as a means to offer random acts of kindness.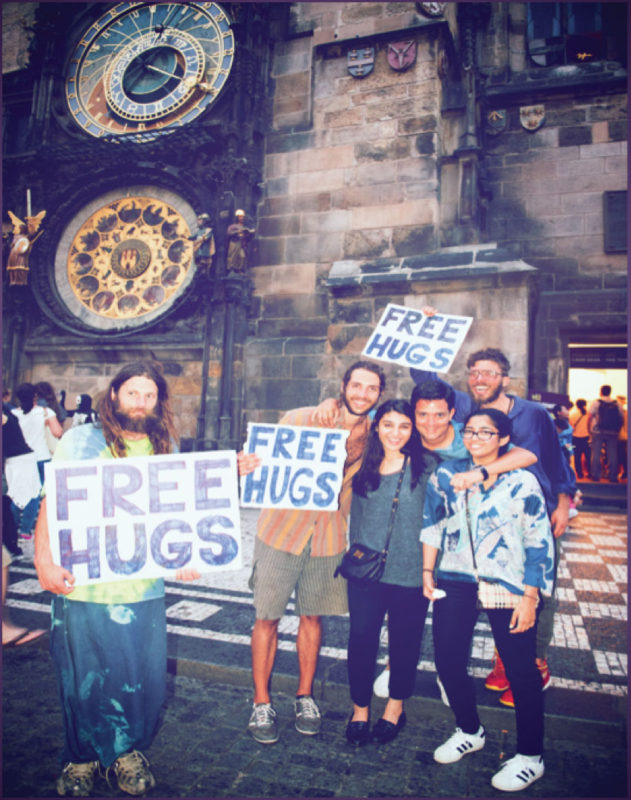 I was struck by the simple beauty and power of this. Small gestures of kindness by ordinary people challenged hate with love.
Charles Bridge, Prague
The next day, on a cool and drizzly morning to avoid hoards of tourists, we walked to one of the most iconic bridges in Europe – Charles Bridge. Commissioned by Charles IV, the bridge showcases a series of thirty mostly baroque sculptures that adorn its balustrade.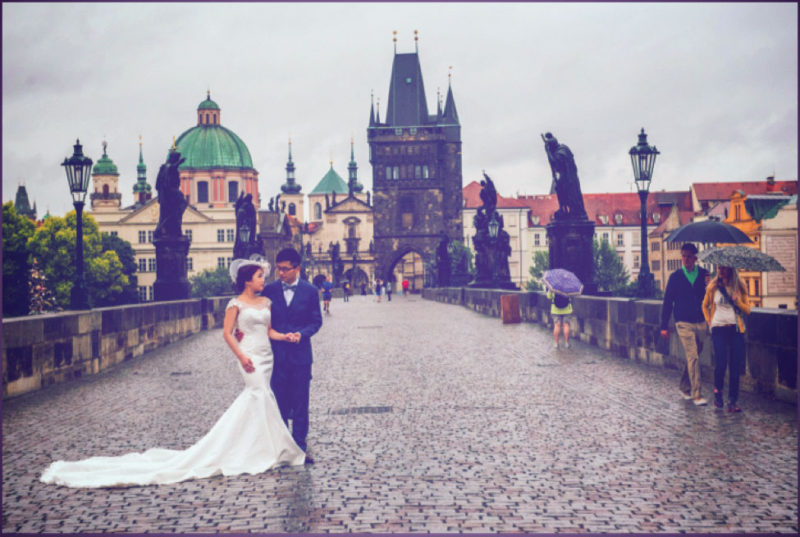 While strolling I couldn't help but notice the animosity between the Ottomans and the Austro-Hungarians which was clearly evident in one of the largest sculptures called "Statuary of the Trinitarians" or "The Turk." The statue was created to honour two saints who bought and freed many slaves from Muslim invaders. The figure on the left portrays a Turk guarding the imprisoned slaves with his dog. I was looking at history with a different perspective – where the Turks were the colonizers and the Europeans were the colonized.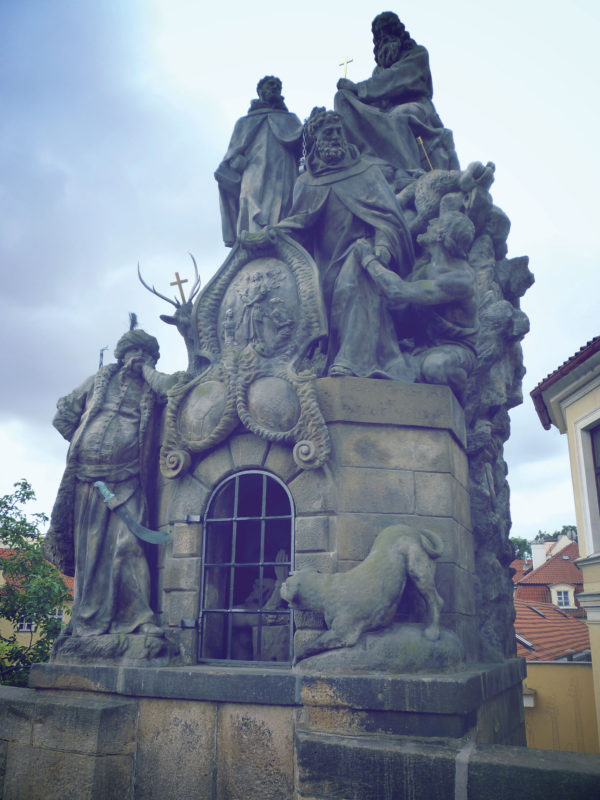 After spending three busy days exploring Prague Castle, strolling in the Jewish Quarters, watching quirky Black Light Theatre and just wandering the romantic streets of Prague, we had to say our goodbyes before moving on to our next destination, the regal Vienna.
One of the best ways to experience Europe is to ride its trains. Trains are convenient, affordable, and comfortable. After settling down, I watched the train pass vast green fields dotted with charming villages, sunflower fields, emerald lakes and shallow ponds.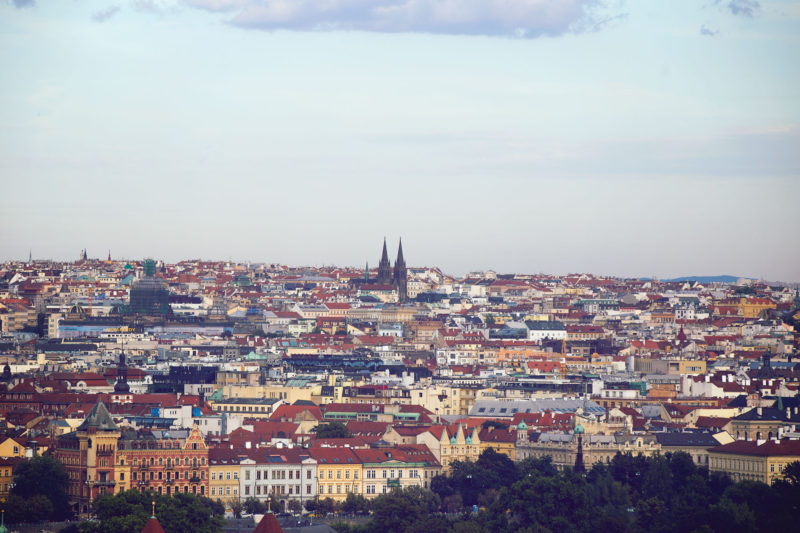 Vienna
For centuries, Vienna, the easternmost city of Western Europe, was the bastion against the Ottomans. After they defeated the Ottoman Empire in 1683, the Habsburgs made it the seat of their empire. Since then, it has bloomed into one of the finest cities in Europe.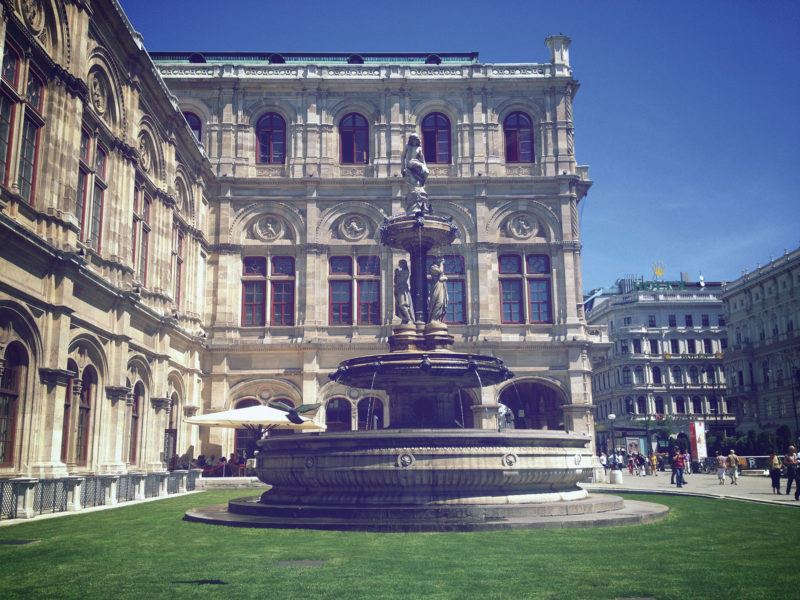 Gabriella, our Viennese guide, loved introducing her city to travellers from all over the world. She led us through the old city, Hofburg Imperial Palace, the courtyards of the Augustinian Church, the National Library and the Spanish Riding School for horses. She told us about Vienna's famous residents, Beethoven, Mozart and Freud amongst others, who shaped its artistic and intellectual legacy.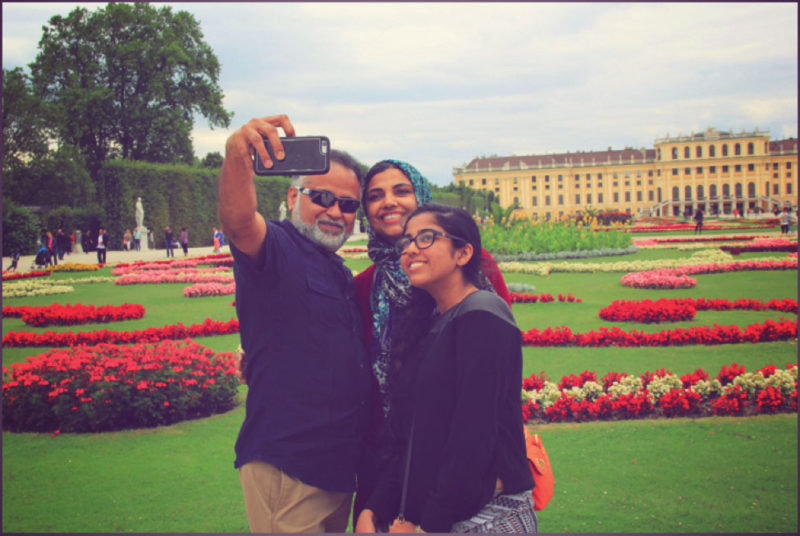 Next, Gabrielle took us to the magnificent Schoenbrunn Palace, the summer residence of the Habsburg monarchs. We listened to stories of the powerful monarch Queen Maria Theresa, raising her family of 16 children while building a strong dynasty by forging alliances with other rulers; young Mozart playing music for the first time for the royal audience; and Emperor Franz Josef I navigating ruling the empire and keeping his self-absorbed wife Sisi happy.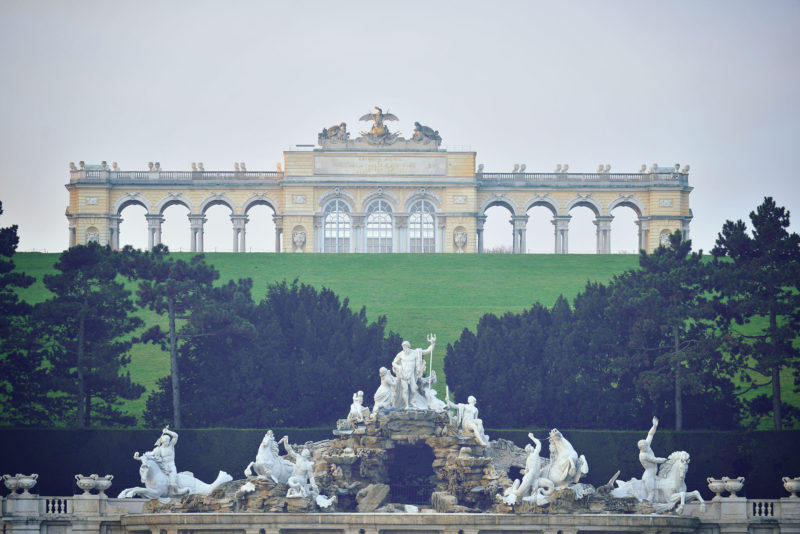 Ottoman And Viennese Cafés
Vienna is famous for its coffee and café culture. Interestingly, the history of coffee in the region is closely linked to the failed Turkish siege of Vienna. Legend has it that a Viennese citizen Georg Franz Kolschitzky worked as a spy for the Habsburg armies. He was familiar with the Turkish language and culture and tasted their favourite 'drug' called coffee. After the failed siege of Vienna, the Ottoman armies left behind thousands of sacks full of coffee beans among other rich treasures. Nobody wanted those strange beans – nobody except Kolschitzky. Consequently, he founded the first Viennese coffeehouse called "Zur Blauen Flasche" ("The Blue Bottle").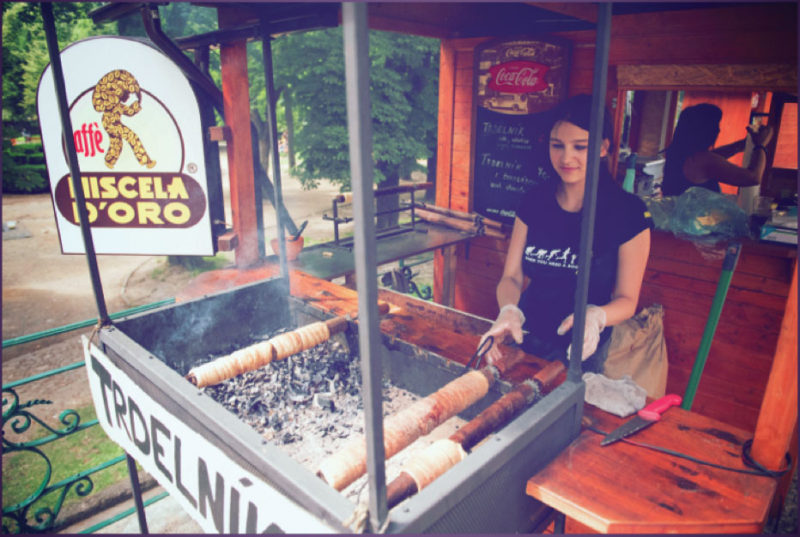 With coffee come scrumptious pastries and cakes. I found out the cute little crescent-shaped pastry Kipfrel was created by the bakers of Vienna to celebrate the defeat of Turkish armies in 1683. "Kipfrel" is crescent in German; the symbol on the flags of the enemies. Later it was brought to France by Marie Antoinette, one of the sixteen children of Queen Maria Teresa, and found fame as the croissant (crescent in French).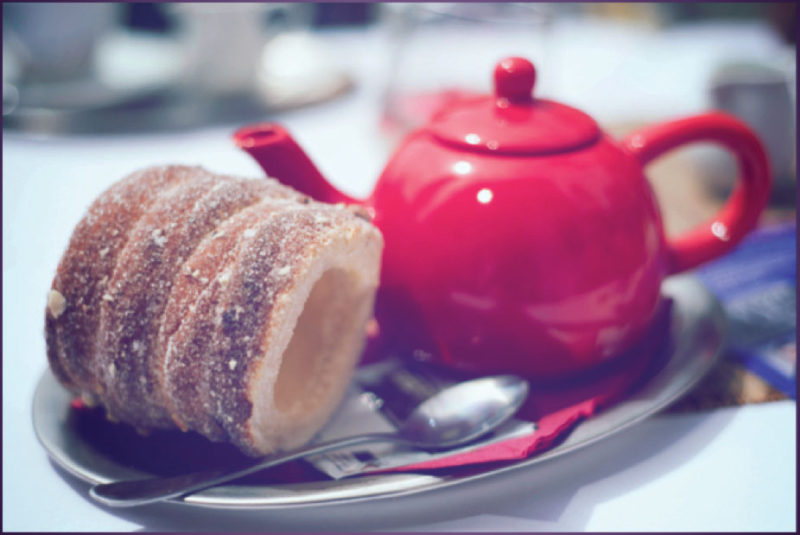 Pakistani Restaurant In Vienna
After many days of ghoulash and shawarmas we craved simple daal and roti. Our quest for halal desi food led us to an interesting place called Der Weiner Deewan, a restaurant run by Pakistani immigrant Afzal Deewan and his Austrian wife. Located near Vienna University, most of its customers are students, backpackers and travellers. The restaurant serves a buffet of authentic Pakistani dishes such as palak gosht, channa daal, beans, and sooji halwa for dessert. Tasting the food, I felt like I was in my mother's kitchen back in Karachi.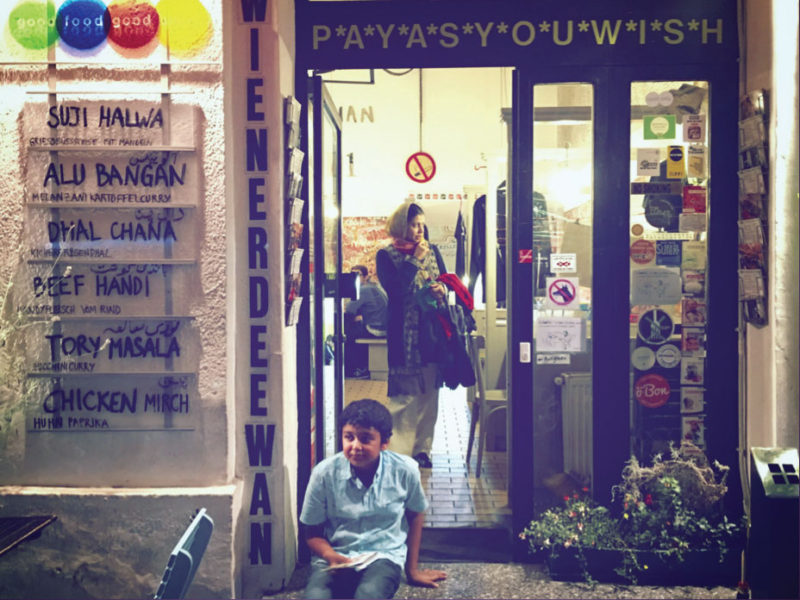 When asked about the price of the meal, we were told they carry a 'pay as much as you like' policy. "How does that work?" I asked. "Successfully!" I was pleasantly surprised to learn. Sometimes people pay five euros, some ten and others even pay as much as fifty. Rarely, do people pay nothing.
Started as an experiment by Afzal, a Pakistani asylum-seeker, it turned into a successful business, serving the local community and travellers from all over the world. A group of professors from Brown University were seated at the table next to us, eating sooji ka halwa. They had learnt about this restaurant on a travel blog. Many locals bring their guests here to have an authentic experience in Vienna, imagine that! People came and sat for hours, chatting, and children drew on the graffiti wall. Messages of solidarity with refugees were written on the wall, giving a socially progressive vibe.
Their motto: Good food, good mood.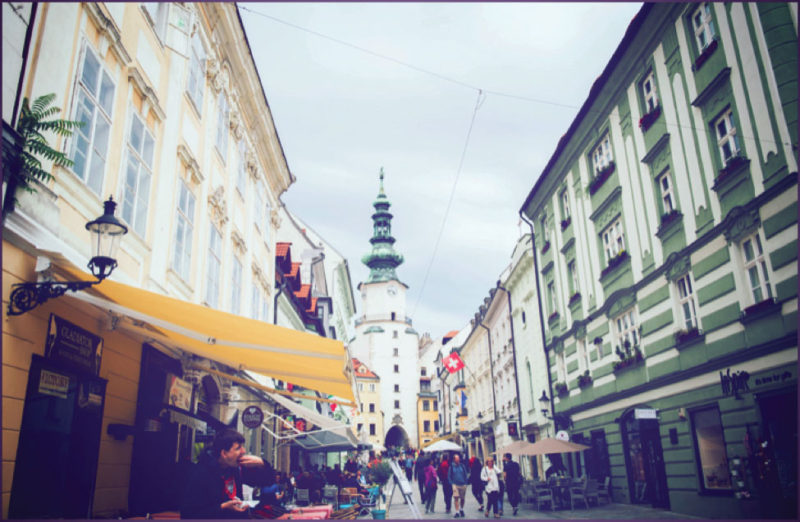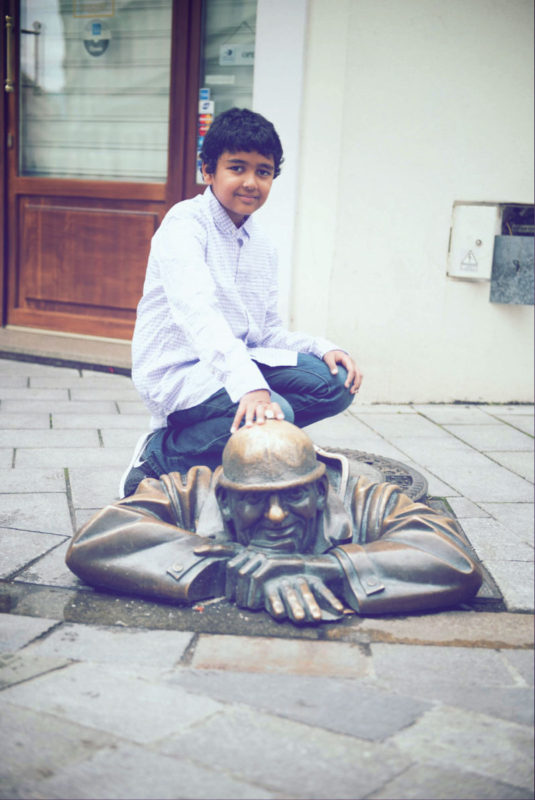 Budapest's Ottoman Past
Our final stop was the luminous city of Budapest. With its tumultuous past, Budapest has many stories to tell. Looking at present-day Budapest, it's hard to imagine that once it was part of the Ottoman Empire. During their reign, the Ottomans built hundreds of mosques, bathhouses, schools and coffeehouses. The famous St. Matthias Cathedral was used as a mosque for a hundred and fifty years. A few years after the failed siege of Vienna, Habsburg defeated Turkish rulers and captured Budapest, compelling the Muslim citizens of Hungary to migrate to other parts of the Balkans. Gradually, traces of the Turkish Empire were erased from the face of Budapest except for some remaining bathhouses and the mausoleum of a Turkish saint, Gul Baba.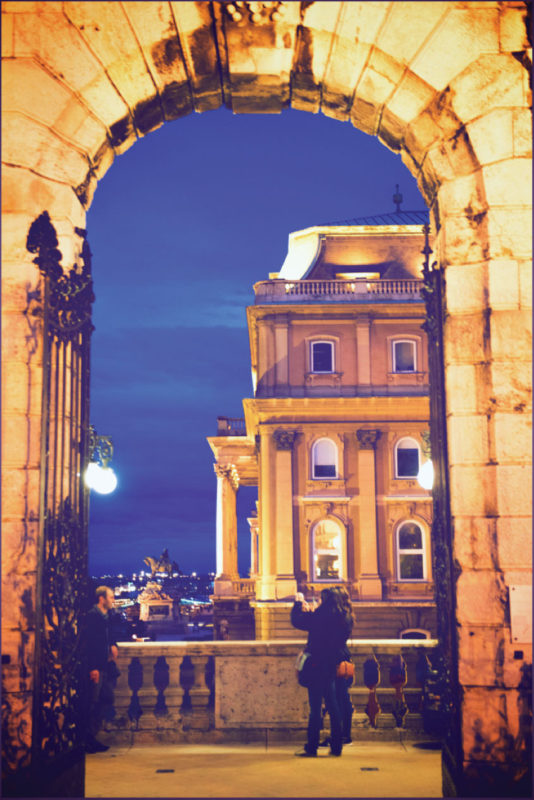 Gul Baba was a poet, a Sufi and a soldier from Turkey who came to Budapest during the times of the Ottoman rule. His tomb was built between 1543 and 1548 and later survived as a Catholic chapel after Habsburg armies captured the area. After the fall of the Communist government it was restored to its original state. The shape of the dome resembles typical Turkish architecture prevalent in Istanbul. A visit to the mausoleum would have given us a glimpse into an era long forgotten; however, unfortunately for us, it was closed for renovation during our visit.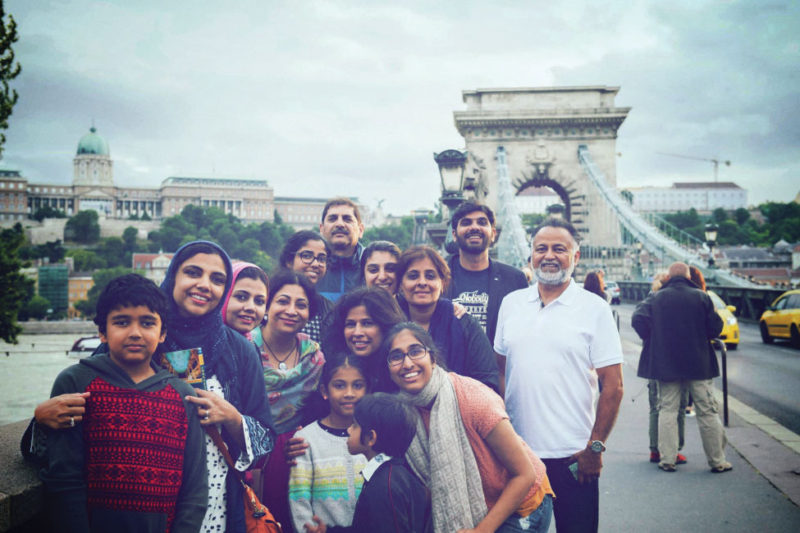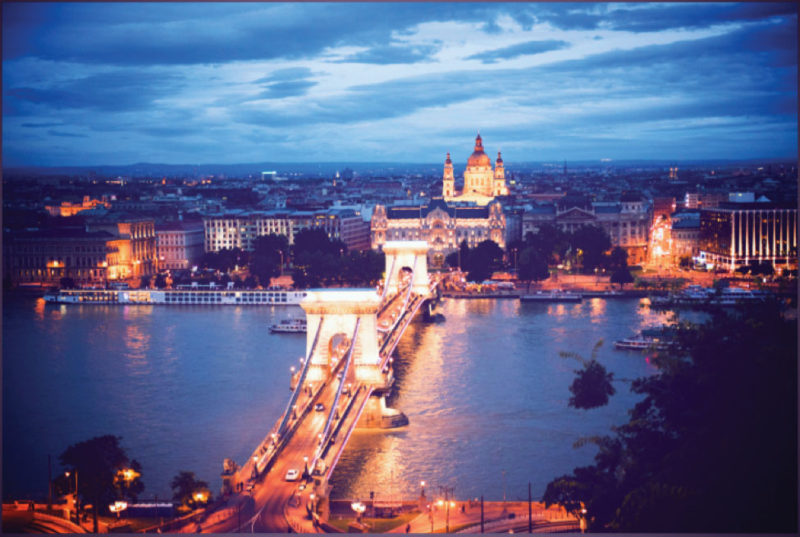 A Tale Of Two Cities
The Hungarian capital has two parts – Buda and Pest separated by the mighty Danube River. The Buda part is hilly and largely residential, while Pest is more dynamic, offering vibrant cafés, bars, shopping and monuments.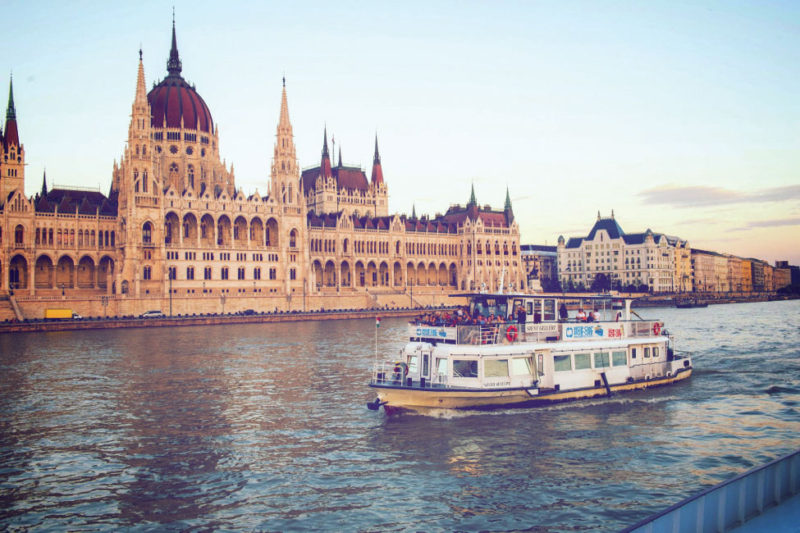 The majestic Buda Castle, sitting on a hill, overlooks the great Danube River. We walked from our hotel in Pest to cross the famous Chain Bridge, the first permanent bridge to connect Buda to Pest. Flanked by lions, the Chain Bridge was an engineering marvel at the time of its completion in 1849. Small boats, passenger ferries and cruise ships sailed under our feet. Budapest, with its magnificent architecture lining the banks of Danube, is a favourite destination for cruise ships.
Buda Hill offers gorgeous vistas of the glittering city. We avoided hiking up the hill and rode a funicular to Buda Castle to be rewarded by enchanting views. Bridges and monuments sparkled after sunset, making Budapest a photographers' paradise.
You know the saying, "All good things must come to an end." We spent the last evening of our trip on a dinner cruise sailing on Danube River, as the illustrious skyline of Budapest glowed in the light of the setting sun. But the real magic happened as soon as the skies darkened. All the bridges, castles and monuments were lit up and sparkled like jewels. It was impossible to capture the beauty with any camera. The aesthetics of past civilizations never fail to amaze me, and I wondered if the architecture of this century would be able to live up to the monuments of earlier times.
Budapest was my favourite amongst all the cities. I admired the resilience of its people who were subjected to brutal wars, foreign occupations and communism. They rebuilt their courage and the city over and over again. The glorious city on the banks of Danube is a testimony of that.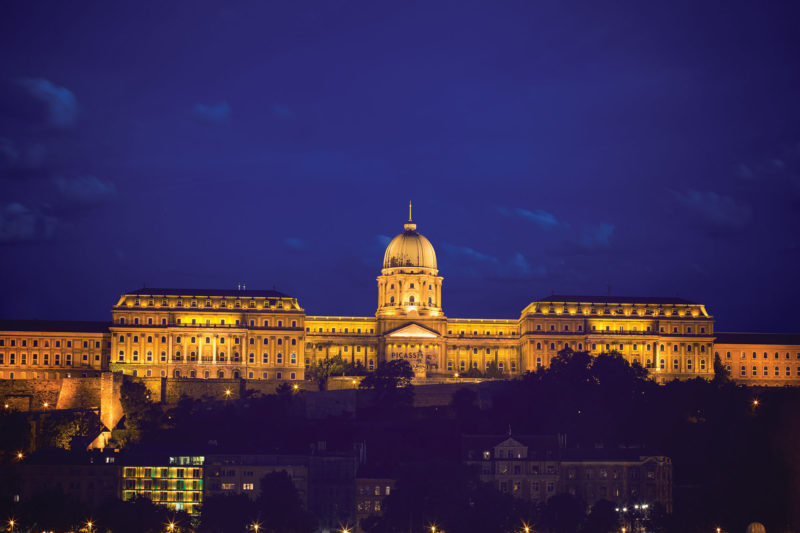 I came back home with new dreams in my eyes and a deep sense of nostalgia for the past. Travelling always brings me this amazing realisation of how important it is to engage with the world at large and to celebrate the unknown. For only when we travel, we create memories and live out our lives.