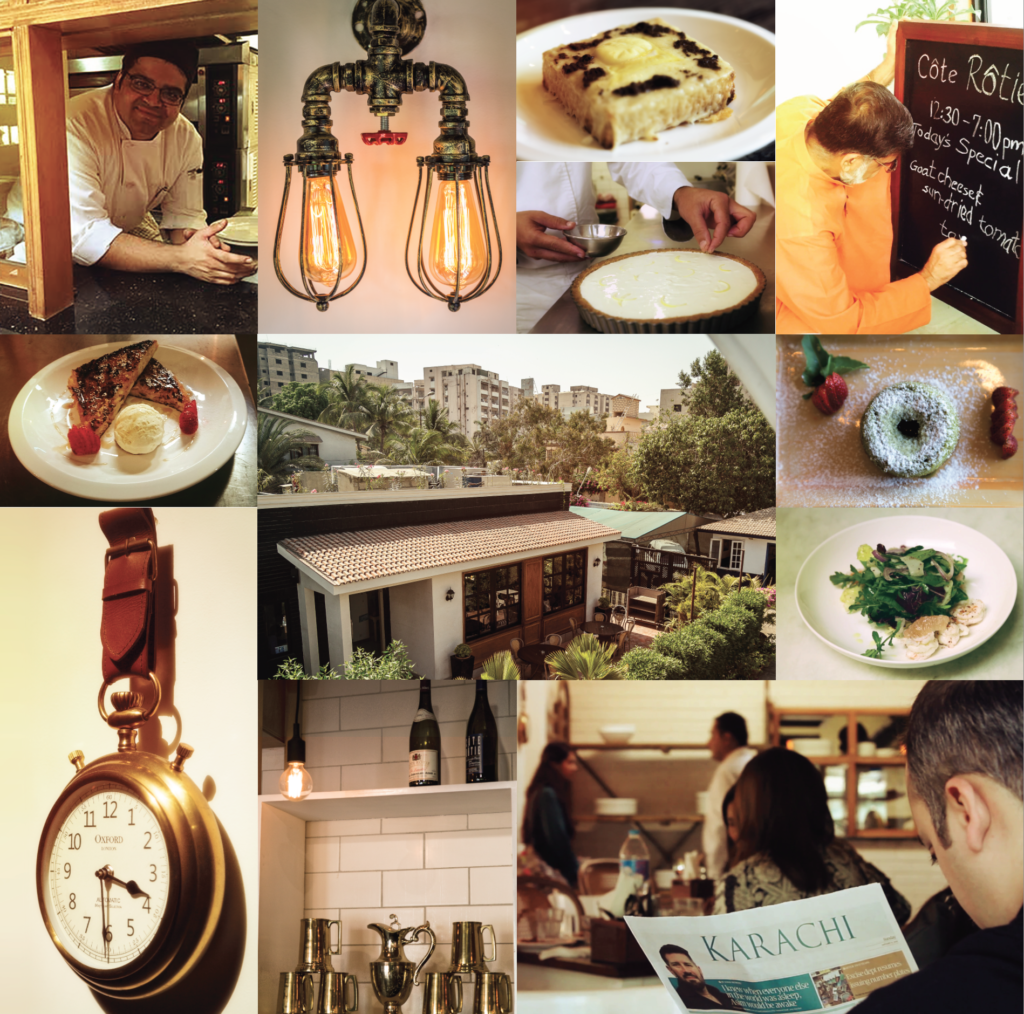 It can be quite difficult to find a decent espresso. There are more latte flavours out there than there are coffee producing regions, a plethora of frappuccinos, but in the search for this rudimentary and globally popular drink, one is likely to be disappointed.
Sometimes you get lucky though. There are still some establishments that value the quality of their fare, and realize that attempting to offer something for everyone may well compromise their standards. Seldom does an endeavour come along that recognizes aiming for excellence first requires excelling at simplicity.
Côte Rôtie, at Karachi's Alliance Française, is such a place. One that recognizes the value of minimalism, and the virtue of offering that which is exceptional, even if it may seem quite simple at first. And while it may have some distance to go before it reaches it's lofty goal, the restaurant is clearly on it's way.
Before delving into the menu, Côte Rôtie's selection of breads baked in-house deserves a special mention. If you're trying to avoid carbs and gluten, then your will shall be pushed to the breaking point. Give in. The mastery over dough, yeast and water here is world class, and one could spend a day feasting upon these breads, accompanied with nothing more than butter and olive oil. The initial premise from which Côte has evolved was a boulangerie, and it's easy to see (and taste) why. Multiple customers interviewed described the bread as the best in the country. An assertion that is hard to debate.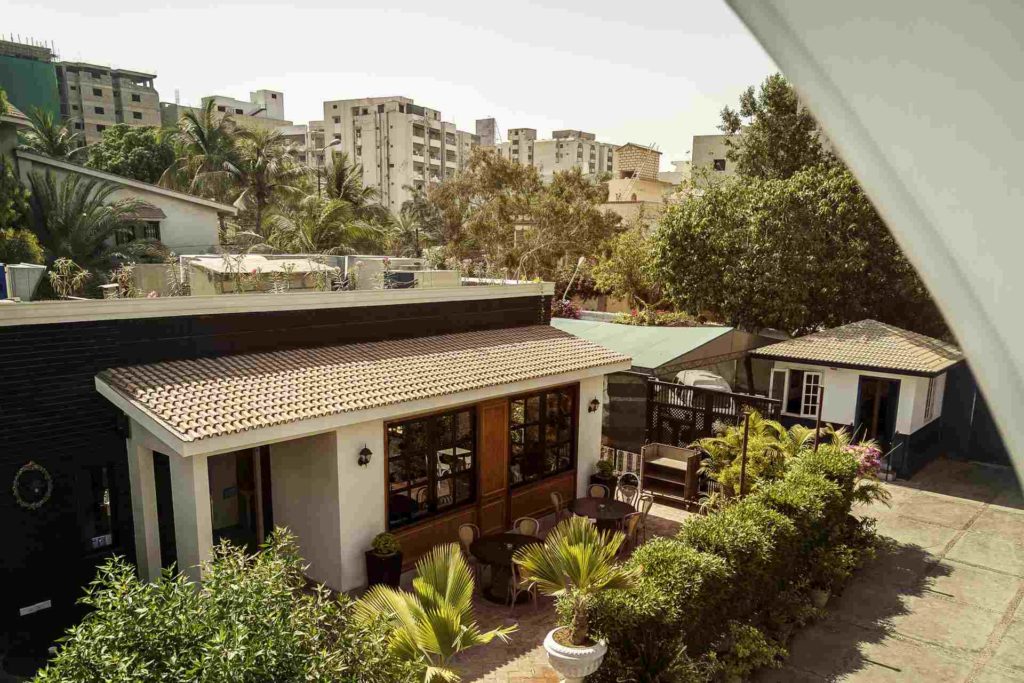 In an area surrounded by green, diners enter a space illuminated by sunlight shining through big picture windows. The outdoor seating is perfect for the sunny winter Karachi days in which the restaurant was launched.
The décor is a reflection of the food served here; a minimalism that is inviting and comfortable. While the picture windows afford a view of the greenery outside, turn your head and you can have a peek into the kitchen too. "Customers should be able to see where there food is coming from." These were Chef Jaffer's instructions to designer Seher Aziz, of the Studio Subtractive design duo.
According to Aziz, "the vision was simply that the space should feel like the sublime backdrop to a wonderful meal, a memory in the making." In her aim to subtly enhance the work of the chefs and cooks, the designer likens her approach to the aims of movie score; "successful to the extent that one almost doesn't notice."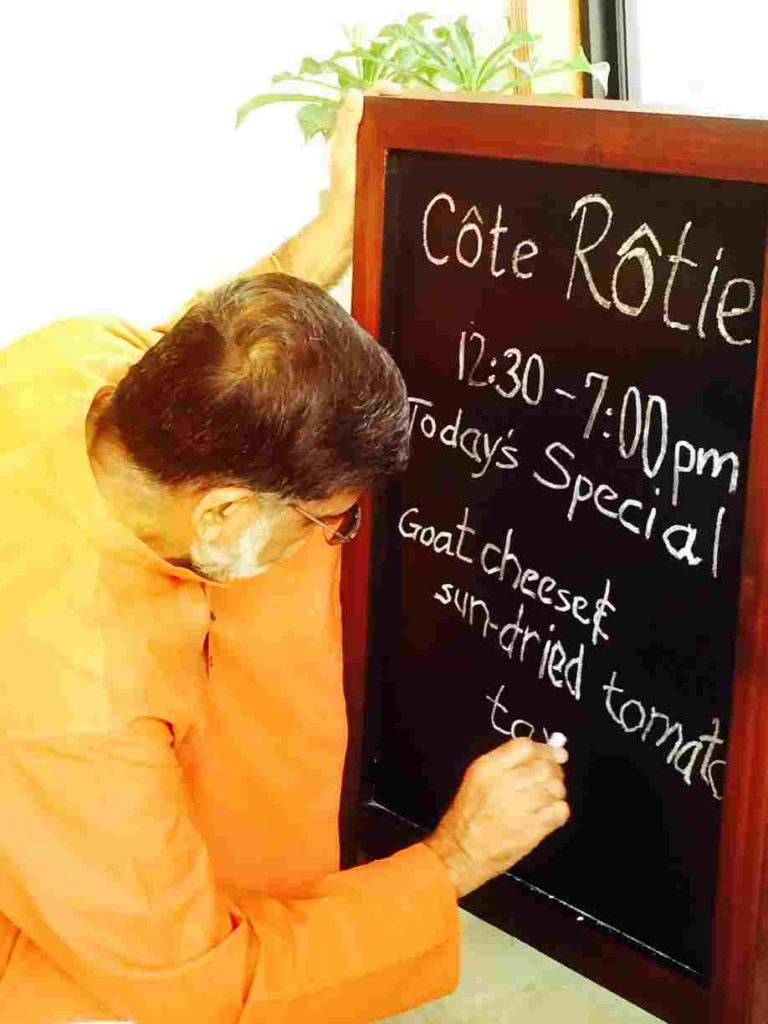 Since it's opening last winter, the roll out of Côte Rôtie's menu has been gradual. Each visit has yielded a fresh introduction, whether a special item, or a new addition to the menu. It's a refreshing brevity, inspired entirely by the management's emphasis on the customer experience.
"You're only as good as the last plate you serve," says Faheem Jaffer, owner and chef behind Côte Rôtie.
If bread is the backbone of Côte Rôtie's food, then that quote is the foundation for the ethos driving the restaurant. Jaffer counts it as the most important of many lessons imparted by Ayaz Khan, the owner of Okra, Karachi's premier restaurant where he spent two years apprenticing as a chef.
Just as those words play a special role in this chef and restaurateur's handbook, so does the name. Translated, just one meaning for Côte Rôtie is 'roasted slopes'. It's a reminder that a smokery and roasted meats complement the bakers' considerable skills. Take the Truffle Egg as one example; three strong flavours complement rather than compete. A delicate yolk is perfectly encased within a border of rye bread smothered in cheese, and sprinkled with a truffle mushroom paste. While the fare at Côte does not adhere to any single cuisine, there is a certain French decadence to the Truffle Mushroom.
The menu tends to undergo small changes from day to day, but none that compromise the overall selection available. In my experience, the specials tend to be quite good, such as the lobster pasta, and an excellent Italian burrata salad, which was available on another occasion.
Otherwise the one page menu adroitly covers all the bases for anyone looking to have a good daytime meal, or, as of recently, dinner on the weekend. The selection of appetizers is ample, and each dish is a tasting of what's to follow, whetting the appetite without weighing you down.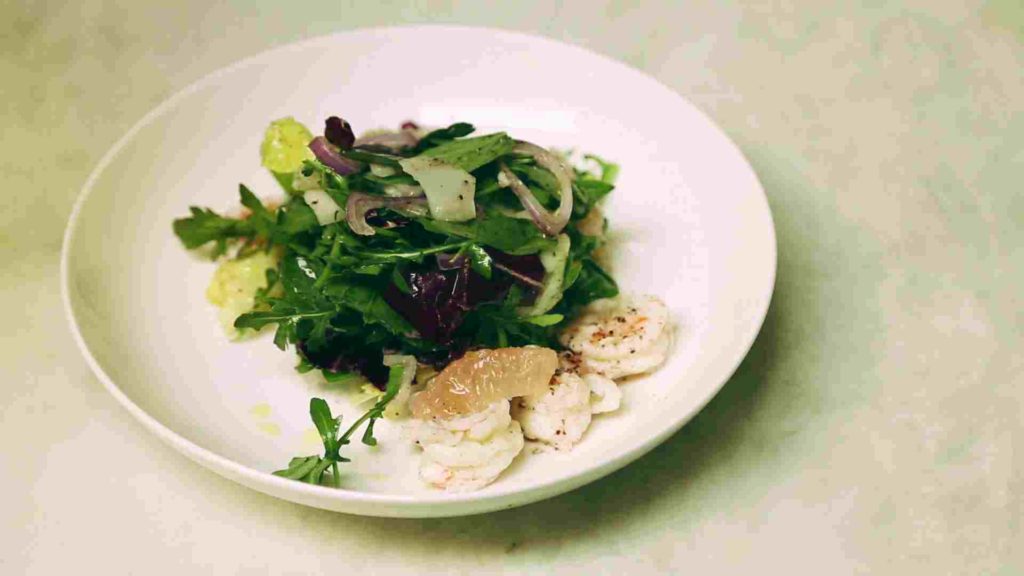 The selection of tartines that follows the appetizers often threatens to steal the spotlight, and thoroughly sate one's appetite before you go any further through the menu. Each tartine features one of Côte Rôtie's magnificent breads with options that include bresaola served upon a delectable baguette, fresh avocado on a sinfully good sourdough garnished with mint and crumbled cheese, caponata, and other selections that can be difficult to choose between. You won't necessarily have to, because, luckily, these are made for sharing.
If somehow you have resisted the urge to fill up on tartines, or for that matter even the breadbasket, the sandwiches are a worthy reward for such prudence. The Buttermilk Fried Chicken Sandwich reminds us that there's more nuance and flavour to be experienced in a dish otherwise relegated to fast food ubiquity.  The elements of Côte Rôtie's French Burger complement one another admirably, with the combination of beef patty, bun, Gruyere cheese and mustard relish easily competing with the best burgers in its class.
The Bresaola with Pickled Chili and Mozzarella, encased within a baguette, is a wonderful indulgence that could benefit from further application of the less-is-more mantra, but is still something I would order repeatedly, even with that in mind.
Other sandwiches, like the Chicken Salad on Onion Bread, and the Tuna Sandwich, are just as good. They serve as further examples of common items raised to a higher standard with attention to detail.
A more recent addition is the Pastrami Sandwich, on rye bread with Dijon mustard, a New York delicatessen staple that is hard to improve. Thankfully, Côte doesn't try to fix something that isn't broken. The comfort food satisfaction of this classic remains, and reflects this restaurant's particular finesse.
The fries that accompany each of these items could use some work, because they tend to be a bit dry. The sweet potato fries might have good flavour, but are served rather limp.
Regretfully, I did not delve into the main course options on the daily menu. I did however have the pleasure of devouring a lobster pasta from the specials one afternoon, and it was brilliant.
Part of what sets the menu apart from other establishments around the country is that Côte is a chef-run restaurant, one of very few in Pakistan. Sure, it's a business that aims for profitability, but the food is paramount to Jaffer. "I don't want to grow at the expense of the customer experience." Success is, "something we have to earn, it's not a given." It's why additions to the menu are gradual, and avoid the trap of overwhelming with options in the aim to please everyone.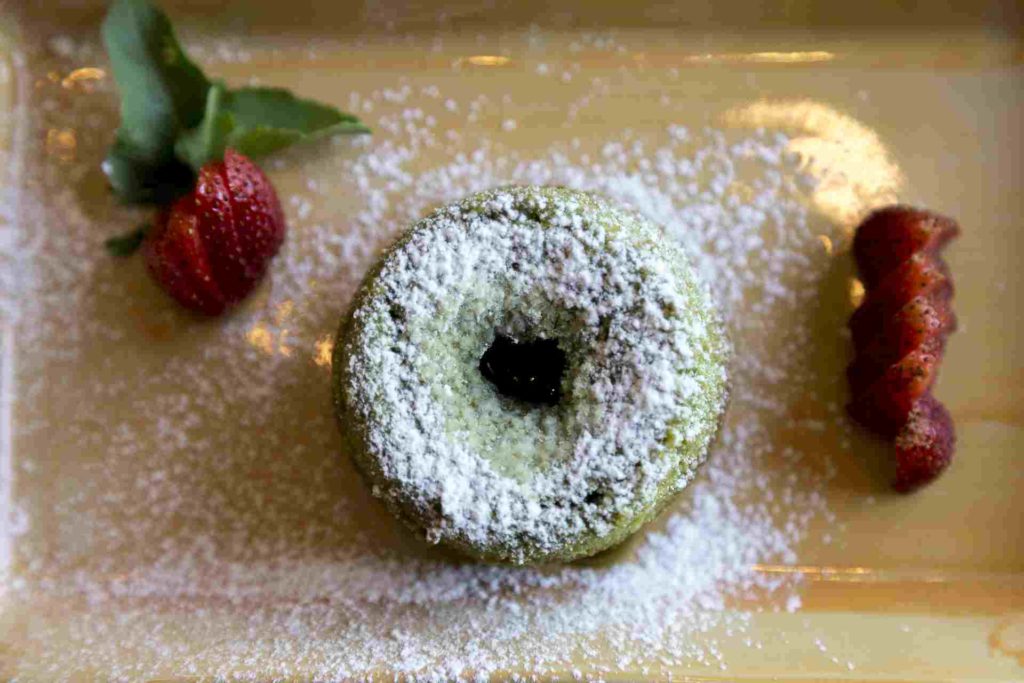 Jaffer's hosts at the Alliance helped along the way. During the testing and sampling, their feedback was both reassuring, and instrumental in guiding the European bistro vibe that Côte aims for.
A private event provided insight into Côte Rôtie's versatility beyond sandwiches, where they served an impressive buffet dinner. The options were mouth-watering tenderloin, cooked perfectly medium rare, penne pasta in tomato sauce, roast veg, followed by a thankfully unfussy, indulgent bread and butter pudding (there was also a soup that I didn't end up having due my aversion to cauliflower).
And oh yes, the espresso is pretty darn good.
The Cost
Price per head varies considerably when taking into account the option between sandwiches and main courses. Even on the lower end, it's a pricy meal, running Rs. 800-1,200 a person. With a main course instead of a sandwich, that can climb up to Rs. 1,500 (and more if you spring for a special such as lobster). For the quality, serving size, and contentment one feels upon finishing a meal, the price is justified.
What's awesome…
The selection of tartines and bread, Truffle Egg, Buttermilk Fried Chicken Sandwich, Pastrami Sandwich, and the espresso
What can be improved…
The French centre's usual valet at the entrance makes the dearth of parking more manageable, but be prepared for a short wait on the weekends as you make your way out.
Be prepared for…
Certainly, the bistro has some flaws to iron out. The staff is as yet unaccustomed to a consistently full house, so reservations, and wait times for food can be affected as a result. But front of house staff cannot be faulted for complacency; the attempts to improve upon any shortcomings in service are apparent. This includes the endearing contributions of family members, brother and niece, coming in to help iron out the creases. Servers are friendly and helpful though, and reasonably well versed in the items offered on the menu.
Côte Rôtie
Location: Alliance Française Plot/St-1, Block 8, Kehkashan, Clifton, Karachi-75600
Phone: (021)-352 96345
Timings
Open Wednesday-Monday 12:30-7PM
Friday & Saturday dinner 7:30-11PM
Closed on Tuesday