Chitta Katha Lake is located in Shounter valley at the elevation of 13,500 feet, making it the highest lake in Azad Kashmir. In the local language, "chitta" means white and "katha" means stream. It is surrounded by huge glaciers on three sides, giving its water a milky white reflection. The valley is a combination of 10 to 12 small villages steeped in natural beauty.
How to get there:
The lake is situated to the north-east of Muzaffarabad. You will have to travel a distance of 155 kilometers from Muzaffarabad on a very good road to reach the lush green town of Kel. From there, it's a 4-hour difficult jeep track which takes you to the base camp village of Chitta Katha Lake known as Domel. After that, there is a beautiful riverside trail of 6 to 8 hours to the lake which will test your trekking skills and patience. To ensure easy access, a public 4×4 jeep facility is also available between Kel and Domel every 3 to 4 hours.
Where to stay:
The locals have now established very good camp villages on Deck-1 (Neelum Hauz) and Deck-2 (Chitta Katha village – the last dwelling before the lake) where you can easily find quality food, fresh fruits, fountain water, first aid, mobile communication, basic trekking equipment and comfortable accommodation at reasonable price. It is highly recommended to hire a porter/guide from Deck-1 so that you can enjoy the journey without worrying about the luggage and directions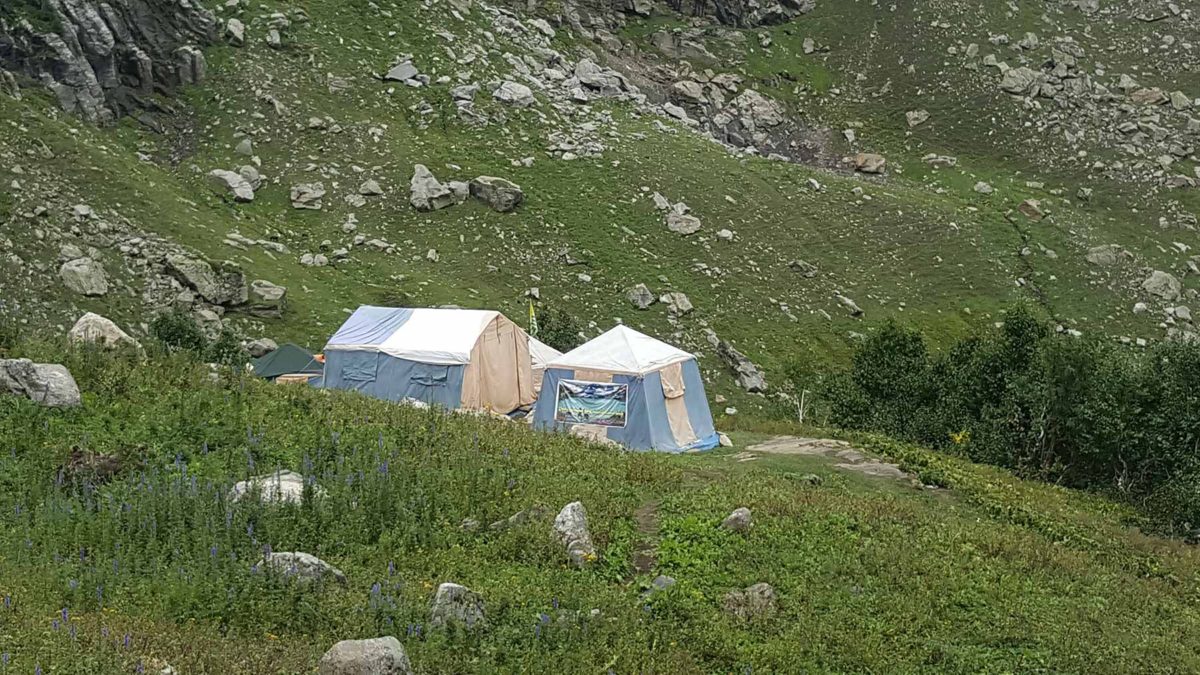 What to do:
Camping under the crystal clear skies of the valley is an unforgettable experience. If the weather is clear, you may be lucky enough to catch rainbows at the 3 famous waterfalls before the lake. Once you are done with the exploration of Chitta Katha Lake, take the opportunity to drive up to Shounter Waterfall. On the way, you will cross a green water lake named Chamach (spoon) Jheel because it is shaped like a spoon. The valley is dotted with beautiful wooden mosques where you can offer prayers and also interact with the friendly locals. If you get a chance, don't miss the opportunity to attend a local wedding ceremony to get to know about their interesting norms and traditions.