By Faheem Rao
Chapurson Valley is situated to the northwest of the Sost border post in Gilgit-Baltistan. Located within the Wakkhan Corridor, the valley is uniquely placed with its connections to Pakistan, China, Tajikistan and Afghanistan. The exceptional beauty of the area makes it a trekking paradise for nature lovers. It gives travellers a chance to experience the renowned Wakhi hospitality and culture. A combination of 8 to 10 small villages, Chapurson is famous for its purely organic lifestyle.
How to get there:
The valley is located 70 kilometres from the Sost border check post on the Karakoram Highway. You can rent a 4-wheel drive jeep from Sost and drive to the valley in 5-6 hours. A public jeep facility is also available twice or thrice a day that takes you up to Zood Khun, the last village of Chapurson valley. If you are a motorbike enthusiast, it is going to be a beautiful off-road track full of adventure.
Where to stay:
Mr. Alam Jan Dario is a famous local musician and a horseman par excellence whose family-style guesthouse, the Pamir Serai, is the best place to stay. It is comfortable and affordable, and you are served local organic food from the kitchen. Since Chapurson valley is very safe and the locals are very hospitable, you can also enjoy riverside camping.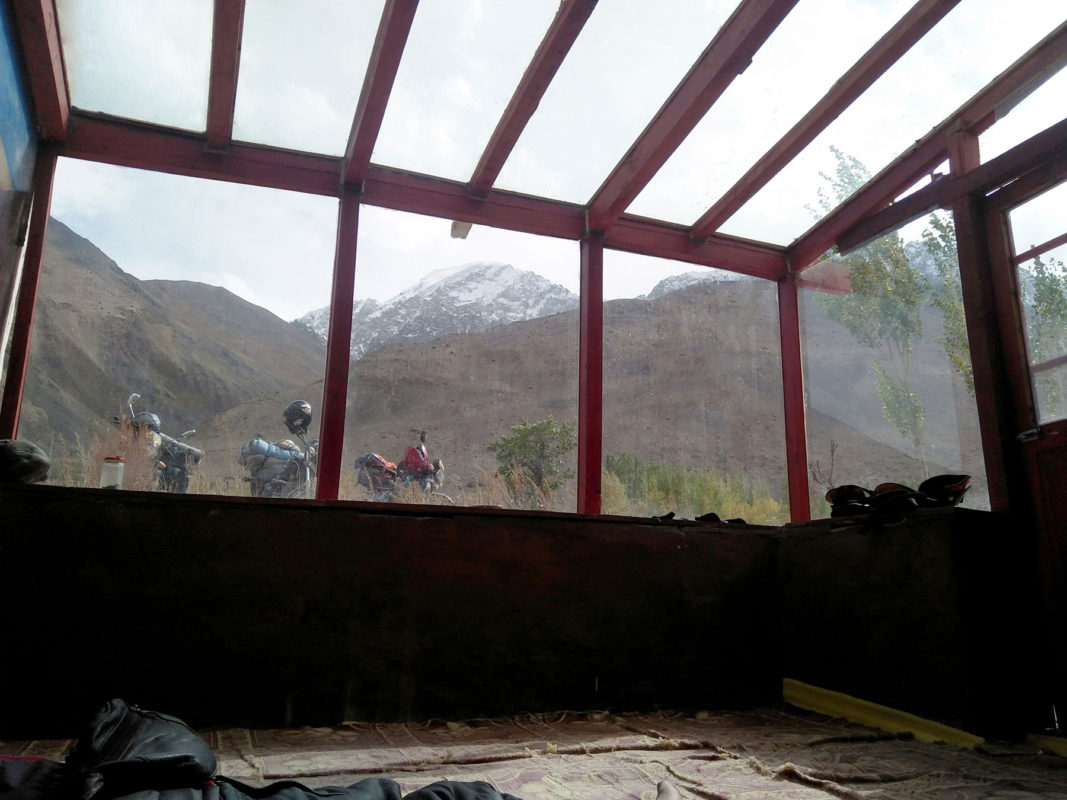 What to do:
Visit the "Silk Road Rocks" at Kirmin Pass, located at the junction of Pamir and the Karakoram mountains. The Yishkuk glacier can be visited in a single day. You can enjoy swimming and fishing in the nearby lakes. The shrine of Baba Ghundi is a must-visit where you can see Dragon Lake and meet the Kyrgyz coming through the Wakkhan Corridor for trading. Pamir is a popular high pasture where wildlife, multi-coloured mountains and the lifestyle of local shepherds can be observed very closely. Ghulam Ali Pass is famous for the Red Canyon, a natural stone bridge and a spectacular view of Afghanistan. Chilinji Pass can be crossed to see the Karambar Valley and lake, which will take you from Gojal to Chitral. Other awe-inspiring sights to include in your itinerary if you have the time are: Irshad Uween, Lupgar Pir Pass, Kuz Sar base camp, Dilisang Sar Peak, Mintaka Pass (border with China) and Yuksh Goz.
As a gesture of greeting, the local kids kiss the hands of their parents in such an adorable way that you can never forget the sight.