It takes a lot to get Aaminah Haq to talk.
She doesn't see the point of giving an interview because she has opted out of a public life. And she doesn't want to live in the past. I tell her this isn't about the old Aaminah Haq, this is about the new Aaminah Haq. The woman she has become, not the girl she used to be.
Two days and many FB messages later, suddenly, she agrees.
Once she decides to talk, she bares all. There are no barriers, no cover-ups, no pretence. Pandora's box is open. Skin and bones and flesh, hesitations and contradictions, old loves and new self-love, fathers and mothers, friendships and foes, wounds and laughter, Aaminah Haq does nothing by halves. It's all or nothing.
Haq was a STAR at a time when many were just starlets pretending to give off light. Despite being several inches shorter than many of her contemporaries, Aaminah Haq commanded attention. And not just because she was the daughter of the infamous Sher-e-Punjab Ghulam Mustafa Khar. She inherited his roar even though they were not on the best of terms. Like him she was vocal, expressive, animated and used to stealing the show.
Haq was everyone's first model of choice for music videos: she played a gender maverick in Faakhir's "Mahi We," was devastatingly beautiful as a Tharri girl in Junaid Jamshed's "Ankhon Ko" and conquered hearts as the coquettish gold digger in Awaaz's "Mr Fraudiye." Drama serials brought her another level of popularity; she was one of the first Lux girls who rose to fame via TV and not film.
Today Aaminah Haq is a shopgirl and proud of it. As she should be. She has fashion clients from Russia to Brazil and has moved on from strutting on the red carpet herself to teaching others how to be the cynosure.
The wild child is all grown up.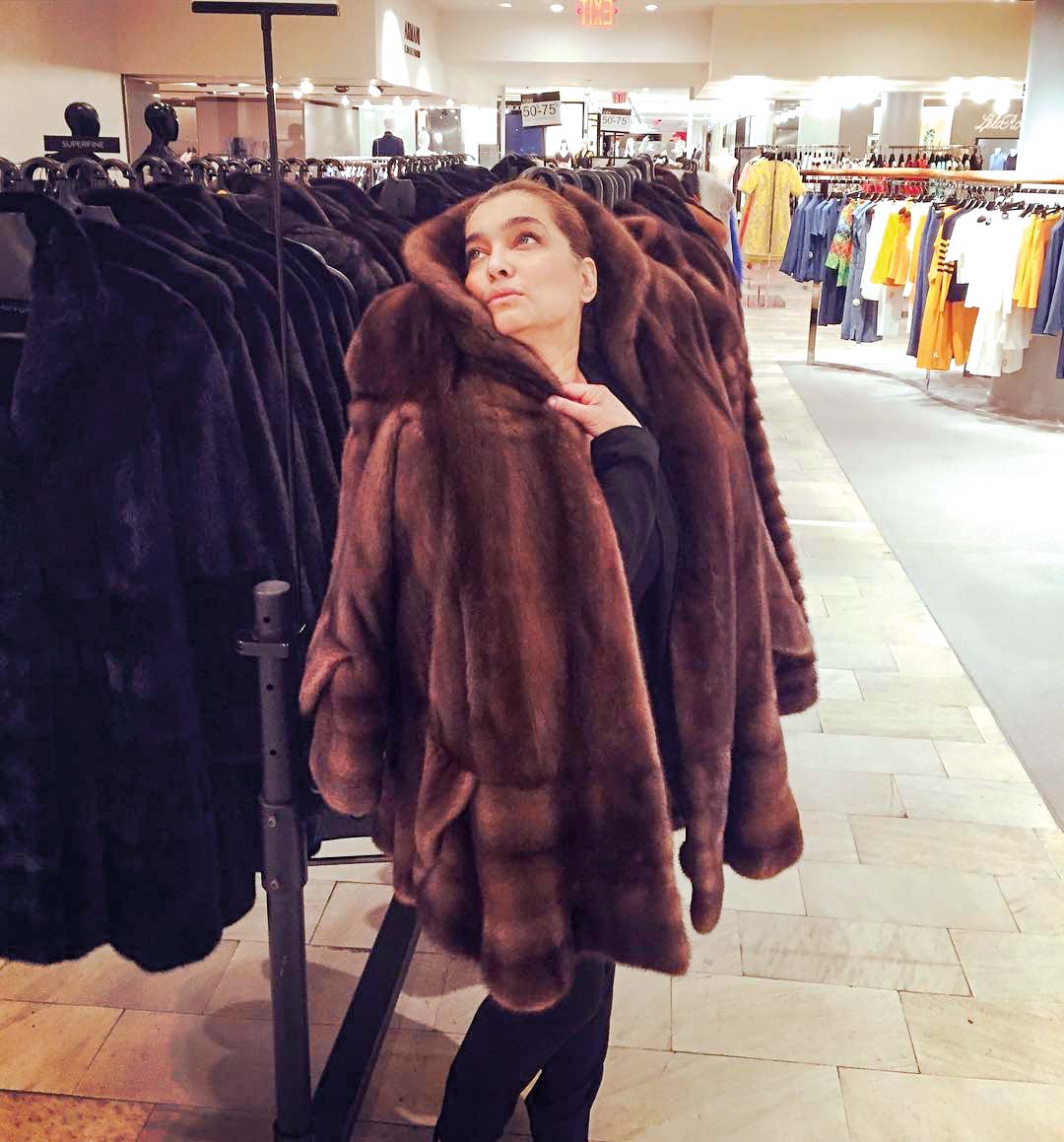 You were at the height of your career and one day you just upped and left?
I didn't tell anyone we were leaving. I didn't say any goodbyes. My ex-husband (Ammar Belal) had got into the Masters programme at Parsons so I decided to go with him. But there was more to it. I had reached the top of my profession in Pakistan and didn't know where the hell to go after that. I think I was living out my own myth, which was unbearable. Trying to be Aaminah Haq was an impossible task because everyone had an opinion on what she should say or how she should look. I really didn't want to spend the rest of my life doing talk shows or plays where I was this simpering mess of a woman needing male approval. There were times where I just couldn't mouth the dialogues given to me. I was at war with myself over what I was projecting.
Still it was a huge move – just walking away from all that fame and fortune.
Many people wouldn't speak to me because they thought I had run away from my life, that I was a has-been. How is working a regular job shameful? I am a luxury specialist at Bloomingdales and there are people from the Pakistan fashion scene who would seek me out to snigger. That's Aaminah Haq, she was somebody once. In the early days when someone from Pakistan would visit Bloomingdales I would run around the store trying to avoid them but then I woke up one day and thought – wait a minute, I'm the one living in New York, I'm the one who has broken away from this image where I couldn't do more than pout my lips and thrust my hips forward. I'm someone who has been able to make something of my life. Who are they?
You and designer Ammar Belal were together for 12 years. But now you're divorced. Can you remain on reasonable terms with an ex?
I got a lot of grief from so many people who couldn't understand why I wanted to be married to Ammar. But he was and is wonderful. When I look back at my marriage I think I was very blessed. It was not a marriage where I felt handicapped or kept captive in any way. Eventually we were two people who sat down and broke it off amicably. I think we're better people today. But we could only do that because it was just us in New York sorting out our issues and doing what was best for us. In Pakistan it always felt like a million other people were in bed with us.
Talking about your modelling days, while you did a fair amount of conventional stuff, you also did some path-breaking shoots like the glam rock one with Tapu Javeri.
For me the shoots were my art, it was my way of expressing myself as an artist. I went on an incredible journey with Tapu Javeri. The work we did reflects how close we were. If my house was burning Tapu would be on speed dial. Many of the other photographers in my early days bullied me. For them I was this dumpy kid from Lahore. It was always Vinny or Iraj they preferred. But they constantly tried to pit us against each other. The night I won the Lux Style Award was when I finally got my due. It was liberating.
What was it like when you got to New York? What did you do for money?
New York brought clarity to my life. Bloomingdales was the second job I applied for and I got it. I am a luxury specialist. I collaborate with Chanel, Dior and all the luxury brands on the fourth floor. We curate wardrobes for exclusive clients and stylists. The training for the job is rigorous and endless. You constantly attend fashion seminars. You spend time at Chanel HQ learning the two hundred steps it takes to make a Chanel shoe. You begin to understand all the dynamics of the business, the thematic contents of a collection. I always loved fashion but it was only in New York that I understood it. The work is global. You're dealing with clients who fly in from Buenos Aires or St Petersburg to buy an entire season. I have my own client book which I have built up over three years. We're not allowed to say who but at the last Met Ball we managed to source a stunning pair of architectural Fendi shoes from the runway for a celebrity client. She was a sensation! It's like being given a canvas to paint.
How tough was it for a Pakistani girl to make it in New York?
You have to use your wits. You must have faith in yourself. At the end of the day it wasn't anybody's sifarish or someone's maama or aunty putting in a good word for me. I got it on my own merit.
How did your friends respond?
My real friends have been very supportive. In Pakistan maybe I was bored and needed something to keep me busy but I don't need 700 friends any more.
Have you ever thought of doing a project in Pakistan – things have changed substantially since you left…
I've never wanted to go back with my tail between my legs. Though some thought I should when Ammar and I broke up. They said oh you're still young, you can get married again and have children. But I wasn't looking to grow babies. I wanted to grow up.
You've also had a very contentious relationship with your father, the politician Ghulam Mustafa Khar?
Here's the thing – I think we're both finally at peace. I had to do a little bit of growing up and realize everyone can't be exactly who you want them to be. People have said really crappy things about my father but I also know we love each other and at the end of the day that's what really matters. There would be times when my father would call me out of the blue when I was really having a terrible time. When you're a supermodel everyone allows you to misbehave. It's time to heal – you can't be angry all your life.
I wanted to ask you about body image. You've been all sizes.
The skinniest I've been is when I first started dating Ammar. That's the hottest I'd ever looked and it was also the time I was the unhappiest and really struggling with some demons. I had to look into the mirror and say, Aaminah is this really how you want to be? Be it eating or substance abuse. I didn't like whom I had become. I learnt to be nicer to myself. And if that meant not being a size zero or a size four then so be it. And if that means I'm a curvy woman and I can't possibly squeeze into the clothes that I wore then that's okay. The world isn't going to collapse. Your worth isn't dependent on the adulation you get from others. We all change. Aaminah Haq at 42 is not what she was at 25.