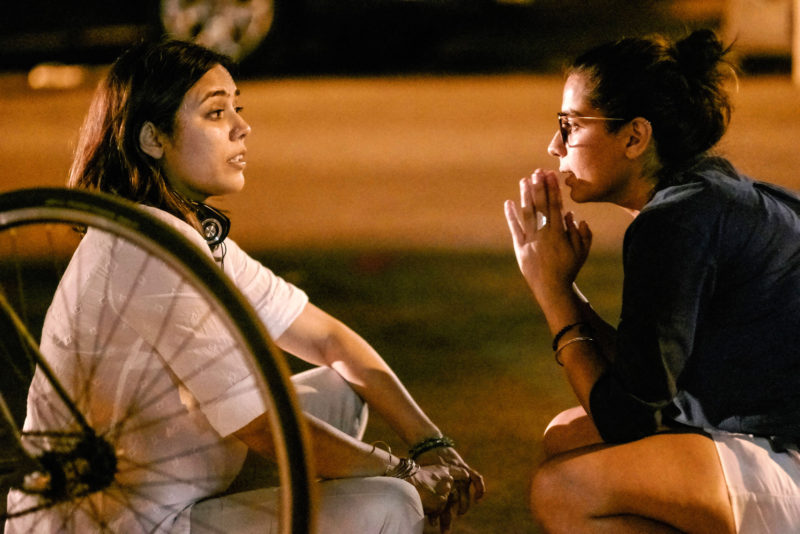 It is not the first time that Mehreen Jabbar has called the shots in the west. The veteran director is used to foreign locations where she has shot many a TV series, such as Niyat, Mataye Jaan and more recently, Jackson Heights. The multi award-winning filmmaker has been living in America for the past 13 years and regards New York City as her second home, which is why she chose Karachi and New York as the two destinations of her upcoming film Dobara Phir Se. Releasing on November 25th under the banner of ARY Films, the flick has a star cast as well as excellent locations in both these cities – Mehreen's cities. Destinations caught up with the brilliant director on her recent visit back to her 'first home' and spoke to her regarding her work. Excerpts:
Everybody remembers Jackson Heights, your successful serial that aired on TV last year which was set in Queens, New York. How was the experience of shooting Dobara Phir Se different from that?
Jackson Heights was a wonderful experience and so is Dobara Phir Se, although it is very different to the TV production. DPS was a proper film shoot with a pretty decent sized crew and everything was done in a professional way. From call sheets to timings to individual responsibilities of crew etc., we managed all to the best of our abilities and that's one of the reasons why we were able to enjoy our work.
Whenever a shoot takes place in Karachi, people make sure to stop by and register their presence one way or the other. Is it the same in New York?
(Laughs) We all know how difficult it is to shoot an outdoor scene in Karachi. But this was New York City where shooting a film is not something unusual. Usually a film set has production assistants assigned for crowd control so where we don't have our own background talent, they are responsible for directing the general public.
What makes New York special to you?
Well, I have been living in New York for the past 13 years so like Karachi, it holds a very special place in my heart. It's easier for me to work here as I know the place plus its gives a different backdrop to the audience in Pakistan who get to travel NYC from the comfort of their home.
Heard the cast had a great time shooting there; your actresses have told us of the special treatment they got ahead of the shoot.
Oh yes, it was my idea to send the cast to America two weeks in advance so that they look the part of Pakistani settled in the United States. I am glad that by the time we started to shoot, everyone had become an expert about New York. We had a great time working on the film because the crew and cast gelled together very well. We made solid friendships and it was like family throughout the spells.
Was it difficult to shoot song sequences in New York?
Actually, we shot just one song in America and for that we had a whole car rig. Another song that has been lip-synced was shot in Karachi and for me, that was the real challenge. I am not used to directing wedding songs! Our choreographer Nigah Hussain was very helpful in this regard. That's the story of our two songs that have been shot in filmi style. The rest of the numbers from the soundtrack are in the background as part of the narrative – that is one technique that I am comfortable with (smiles).
How was the experience of working with a crew that included a two-time Emmy-winning cinematographer from the US as well as Pakistanis?
The combo of US and Pakistani crew members was effortless and I am glad that award-winning DoP Andreas Burgess was able to visit Pakistan to shoot the film in both Karachi and New York. I think both Pakistanis and Americans learnt from the other and that's why I believe that Dobara Phir Se will mark the era of a new beginning for our film industry.