This month we picked up Saima Rashid Bargfrede, L'Oréal Pakistan's Hair & Makeup expert, from the lobby of the Movenpick Hotel in Karachi and drove her to the swanky new L'Oréal head office located at Dolmen Mall, where she was scheduled to conduct a live Facebook session creating the perfect festive look on me, her model of the day.
An international makeup artist known for her cutting edge style, Saima's career has spanned over two decades and various continents, including Asia, Africa and Europe. Currently, she divides her time between Brussels and Karachi, working with leading European and Pakistani fashion houses as well as styling for TVCs and fashion shows.
Dressed in black from head to toe with cool silvery-blue locks,
Saima perfectly embodied the contemporary and edgy style philosophy that has become her hallmark as we chatted about the art of beauty and creativity.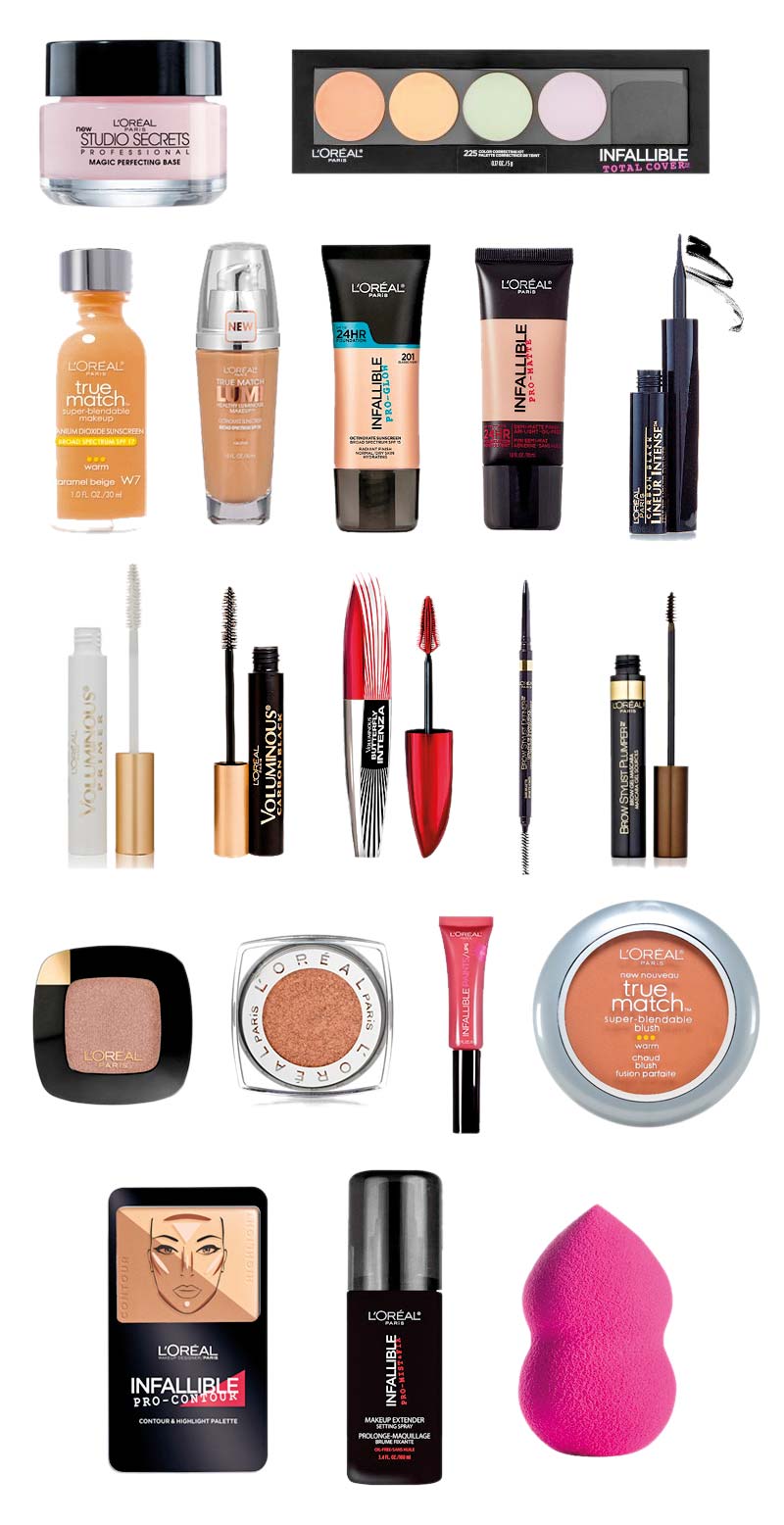 Saima, you shuttle between Belgium and Karachi all the time; how is your trip this time around?
I am travelling very frequently. I used to come once in two months but now I'm here twice a month! It is always a pleasure to be back home as the nature of work coming my way is very exciting. It is hectic but I am enjoying it so far!
You've been a hair and makeup artist for over two decades now; when you look back at your career, what words would you use to sum up your style and your inspirations?
I have been working as a hair and makeup expert for 27 years now. I call myself a gypsy makeup artist because I was lucky enough to travel for work and learn through different cultures and continents; currently I have covered 4 continents and I think I have a lot more to see. I have worked in America, Asia, Africa and I am now in Europe. The travelling goes on with my work!
I started my career as a student of Fine Arts, when I would play with colours. I remember getting excited about a real human face as a canvas; this inspiration marked my transition from the arts into makeup artistry.
You've worked with brands both local and international. Tell us about some of your favourite projects.
Over the years I have worked for quite a few brands, such as P&G, Moroccan Oil etc. But my current association with L'Oréal is one of the most exciting collaborations so far. The brand is huge, and the variations you get under one name are insane… it's beautiful!
As an artist, it is very important for me to have the liberty to be creative, whether it's sticking to a very classic point of view or trying very up-to-date trends. Here, I have the freedom to do that. The entire L'Oréal team pays attention to every little detail in order to incorporate international trends into our society, to fit the culture and mind-set. Not many brands do that. And for me, that is a really intelligent approach.
What do you always carry in your handbag?
Lip balm, hydrating moisturizer and hand cream, mascara, water and my headphones. Sometimes I try to sneak in my face wash too! I enjoy lip stains a lot these days also.
Do you feel there is a certain hesitation within the country to accept international styling trends?
I think that in our part of the world, we are strongly influenced by culture. We feel that if we incorporate international trends into our styling, we will let go of the cultural side of fashion, colours or flavours. This is not true. I believe that everywhere in the world, when a brand creates fashion or a trend, it is to tell the people how far they can go yet still stay true to their identity– because versatility and change is the beauty of life. And if you do not adapt, you become stagnant, boring.
When a cosmetic brand, like L'Oréal, is backed by an educated team of experts who are ready to help the customer figure out the product, teach them its right application and use, it offers a different perspective to people who are scared to try out new things. It is indeed an opportunity for such people to get out of their comfort zone, try to have a different flavour and still look beautiful.
What are the most common misconceptions that people have about styling?
Here in Pakistan, I feel people are scared to
experiment because they feel that using products will harm their hair and skin. However, due to the evolution of technology, products can be used safely and without harming the body. I constantly colour my hair and people always ask me, "How can you get away with so much colouring?" The solution is not to simply put oil in my hair pre-colour (the traditional Pakistani way) but instead, use the right kinds of products that help me protect my hair from colour damage and provide hydration – such as hair creams (I love!) and hair masks. The same goes for skincare. When I am not working in front of the camera, I make sure I allow my skin time to breathe and follow a regime of moisturizing and cleansing. I do not sleep with my makeup on ever!
Which places inspire you and your work?
I am a big city girl! I enjoy the madness. The sign of life is movement. I love Paris; London is one of my favourite cities because I feel the creativity there is on a different level. People go mad with expression! You go to Bond Street and you will see crazy coloured hair all around you – green, blue, yellow. You see punk and funk and creativity. I liked that even about New York while I was living there.
So my answer is any city, any culture, which gets me out of my comfort zone and makes me learn. When I was in Africa, I was amazed because I was working with dark skin that had stronger, thicker texture and sometimes, dark skin with thinner textures. Learning through different cultures is very important – it is my high.