Brand Pakistan was recently celebrated by the Pakistani embassy in Berlin, with a fashion event showcasing the best of Pakistani style. A city that has a rich history of defiance, resilience and avant-garde style, the German capital served as the perfect setting to highlight a side of Pakistan not often seen in the international arena.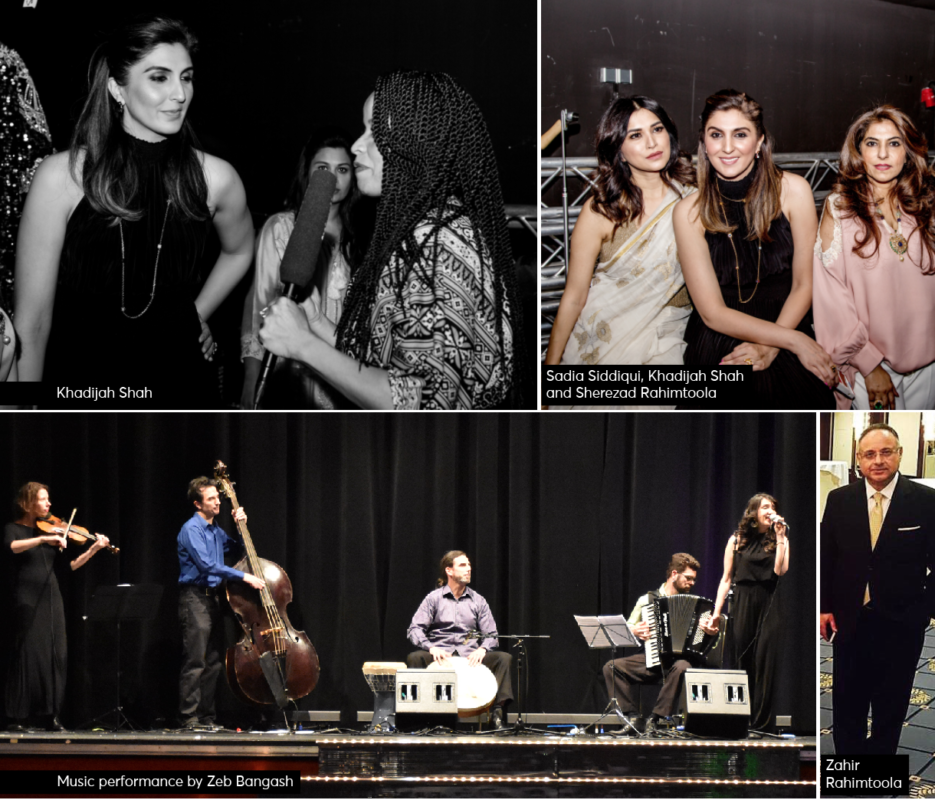 Fashion is an art that has always played a pivotal role in establishing cultural identity – a fact that Pakistani brands have embraced whole-heartedly. Our couturiers and textile houses regularly showcase in the leading fashion centres of the world, from New York to London to Dubai. While these events have been crucial to the promulgation of our aesthetic and craft, the recent rise of international fashion houses emulating traditional Pakistani craft in their collections mandates a heavier presence of Pakistani design on the global stage.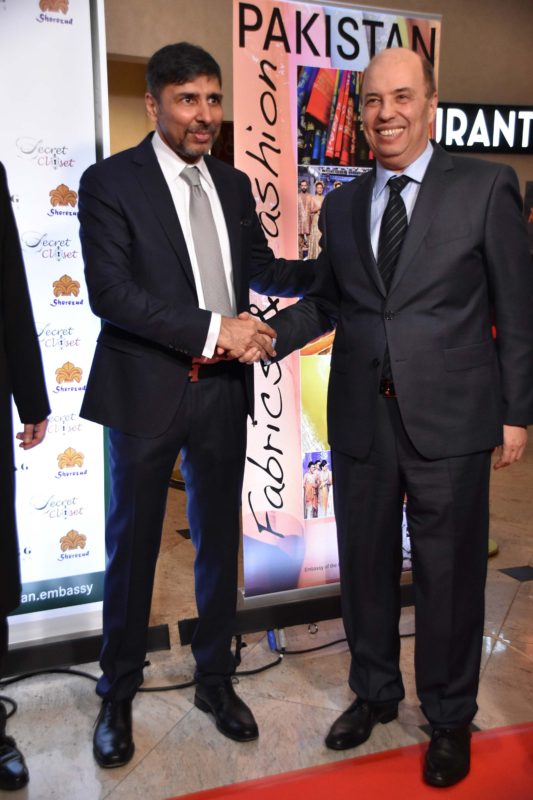 Moschino's Resort 2017 collection that embedded traditional mirror-work and truck art, Chanel's resort collections with their kurta style tops, the infamous Paul Smith Peshawari chappal and the ajrak patterns worn by many proponents of boho-chic are a clear indication of the untapped potential for our design houses. These consumer preferences, combined with the debate on cultural appropriation, have carved a unique space for our design houses internationally.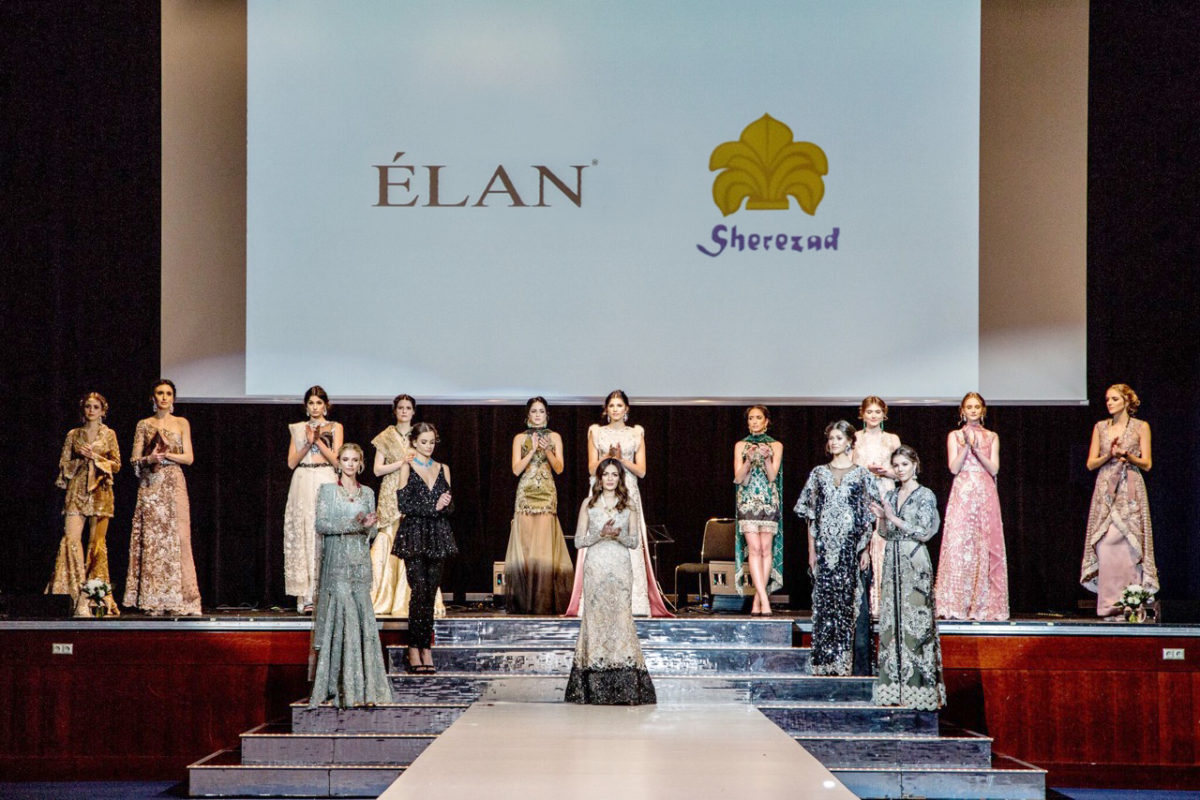 In this vein of thought, a group of distinguished Pakistanis both expatriates and residents came together in Berlin with the prime reason of firmly establishing Brand Pakistan. The Ambassador of Pakistan in Germany His Excellency Jauhar Saleem, Madame Zara Jauhar and the Embassy of Pakistan celebrated Pakistan Day with a fashion event at the Maritim Hotel in Berlin. Conceptualized by Zahir Rahimtoola, the event had models sashaying down the runway bedecked in 'Zamrud', a jewellery collection by Sherezad Rahimtoola and draped in Élan's 'Bejewelled' collection, as the melodious voice of Zeb Bangash serenaded the audience. This collaborative effort was managed and choreographed by Sadia Siddiqui and her team at Mustang Productions.
This grand endeavour to break the existing conceptions of Pakistan through art and culture resonate with the tumultuous history of Berlin.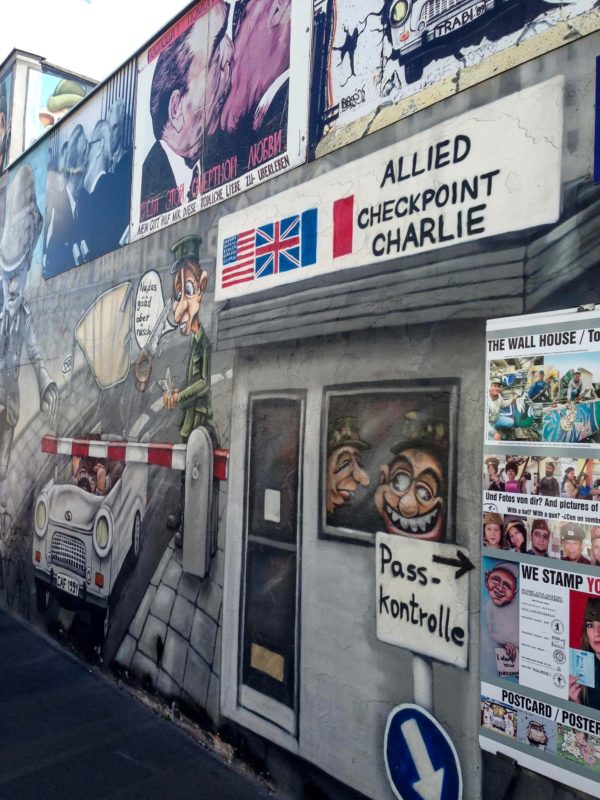 The German capital has a rich history of defiance, resilience and overcoming oppression – a quality that is shared by Pakistanis both home and abroad who, despite obstacles, are constantly engaged in elevating the country's perception. It only seemed natural that an event of such scale took place in a city that survived against all odds. Berliners are phoenixes who have risen from the ashes after the atrocious Nazi and Soviet regimes, until their ultimate victory that came with the fall of the Berlin Wall.
The rebellions of Berlin's inhabitants against their oppressors have led to a thriving underground art and culture movement. Unrestricted, wild and vibrant artistic expression, despite two regimes' efforts to quench it, has become synonymous with the city's image. To this day, art and fashion are major components of Berlin's signature, with international events such as Berlinale, Berlin Fashion Week and the innumerable art exhibits and rave circuits taking place on a regular basis.
Walking from one quarter of the city to another, a keen observer can notice a subtle shift; from the posh townhouses of Charlottenburg to the creative chaos of Mitte and the counterculture of Friederichshain-Kreuzberg, the city blends its diversity seamlessly. What remains consistent throughout is an avant-garde, urban street style that Berliners pride themselves on.
As the world focused on the usual suspects of fashion, Berlin quietly developed a fashion sensibility of its own that now takes centre stage in fashion editorials and street style features. Berliners are not afraid to experiment with their looks; their fashion sensibilities have evolved over time to reflect the ever-changing ethos of the city. Loud psychedelic colours from the '90s celebrating the renowned Berlin rave culture have now given way to a cleaner, yet fresh, all-encompassing style that is emblematic of the hordes of young urbanites flocking to Berlin from all corners of the globe for its entrepreneurial opportunities. This aspect of the city is certainly not lost on the bigger brands, such as H&M and Zara, which often cater to Berliners with designs that are not available in other stores across Germany. The numerous small ateliers and pop-up stores that line the streets of Berlin are again symbolic of its resolve to welcome new ideas.
Élan's presentation of traditional designs with a modern aesthetic fit in perfectly. Perhaps it is the city's past that allows it to be more accepting of outsiders and welcomes alternative perspectives. This made Berlin the perfect setting to the Brand Pakistan event.