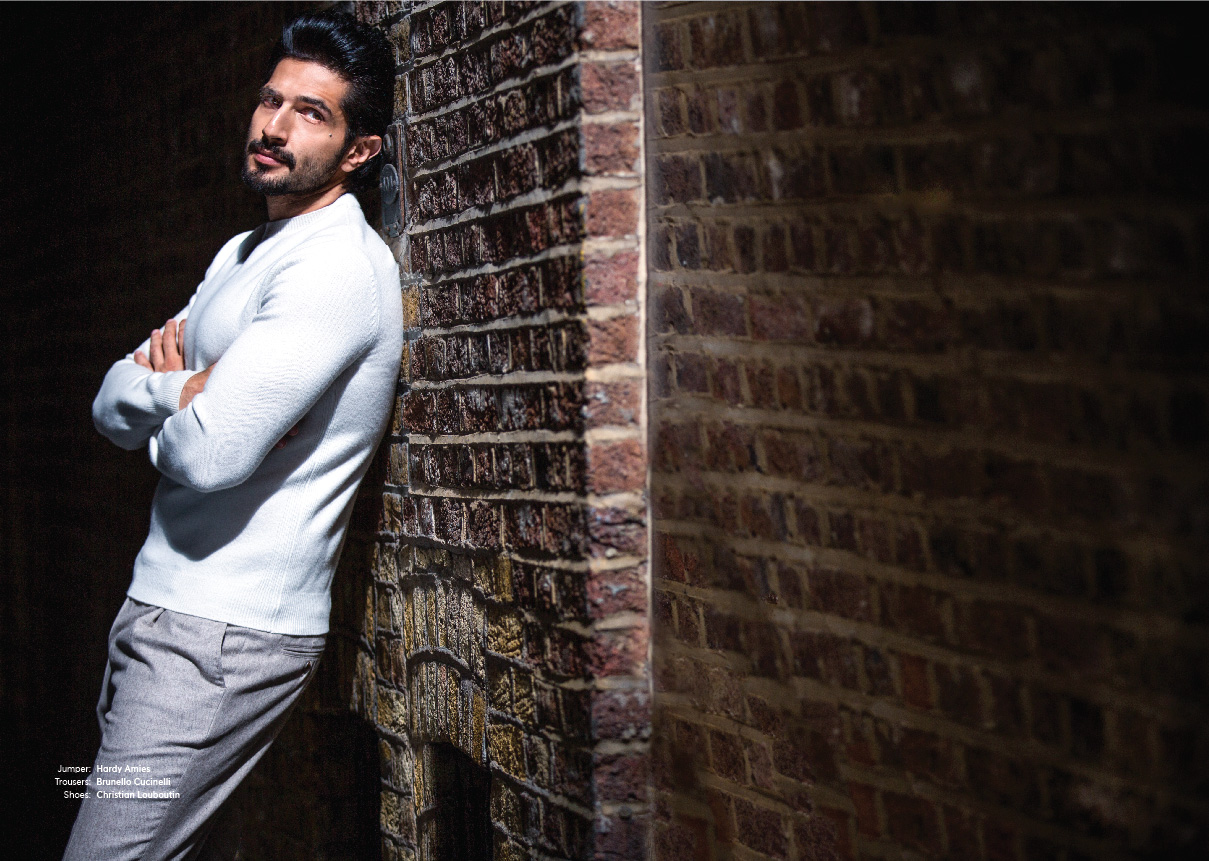 Remember the game of Monopoly we grew up playing? There's a reason why Mayfair is the most expensive and elusive property on that board. Home to high-end restaurants, fashionable boutiques and luxury hotels, the London area it represents in one of the city's most exclusive. It sees no shortage of glamorous people walking its streets; which is why Bilal Ashraf fits right in.
He cuts a striking figure as he poses in front of the swanky May Fair Hotel for the ongoing shoot; not surprisingly, many passers-by stop to take a second glance. The ease with which he takes on the streets of London makes him the perfect symbol of the new wave of Pakistani cinema that he represents – homegrown yet equally at ease in the global arena. With his first major release, Janaan, hitting theatres this Eid, the handsome actor is set to take Lollywood by storm.
Ashraf discovered his love for being in front of the camera much later in life than your typical star, and it was a journey that began with a personal tragedy. Armed with a double major in Finance and Arts from Franklin & Marshall, a liberal arts college in the USA, the Karachi native worked as a hedge fund consultant on Wall Street till 2009. It was his sister who inspired him to make the drastic change in careers. "She was a director and a staunch supporter of Pakistan. She convinced me to quit my job and take up a course in visual arts so I could assist her in her projects," he recalls. "She used to tell me, 'I want to see you in Hollywood.'" When she passed away in 2009, Ashraf took it upon himself to make her dream come true. "She wanted me to be an ambassador for my country. I'm doing this for her."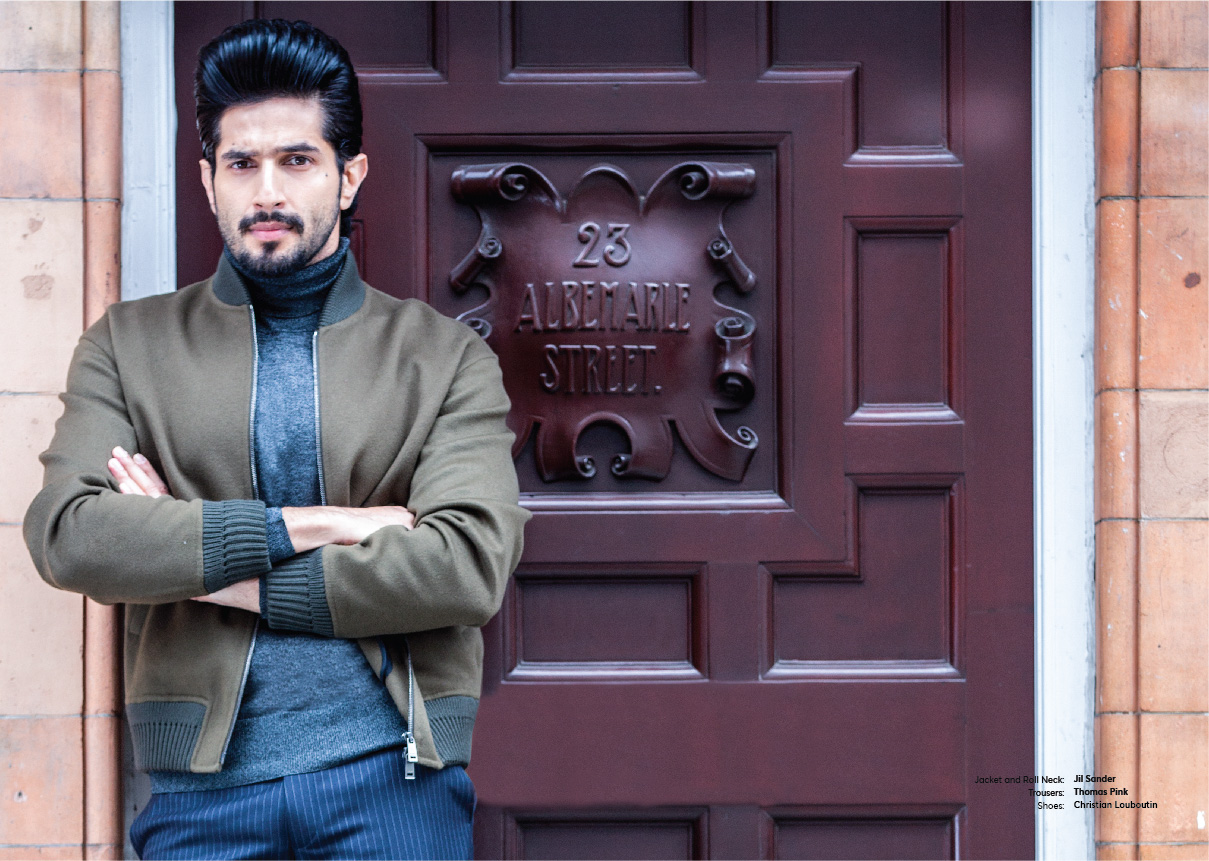 That's a promise that keeps him on his toes. Starting off with a behind-the-scenes gig for the upcoming war film Yalghaar as its visual arts director, Ashraf says it was his mentor, director Hassan Waqas Rana who convinced him to take on the role of an army soldier for the big-budget flick. Offers started pouring in and Ashraf currently has 4 films set for release in the coming year.
Explaining what drew him to a project like Janaan, a complete departure from theadrenaline-pumping Yalghaar, Asharf says, "I like films that challenge me. In Janaan, I play a Pathan and I had to learn Pashto in order to make the character believable. Learning to lip-sync to songs in pure Pashto was hard but a challenge I relished."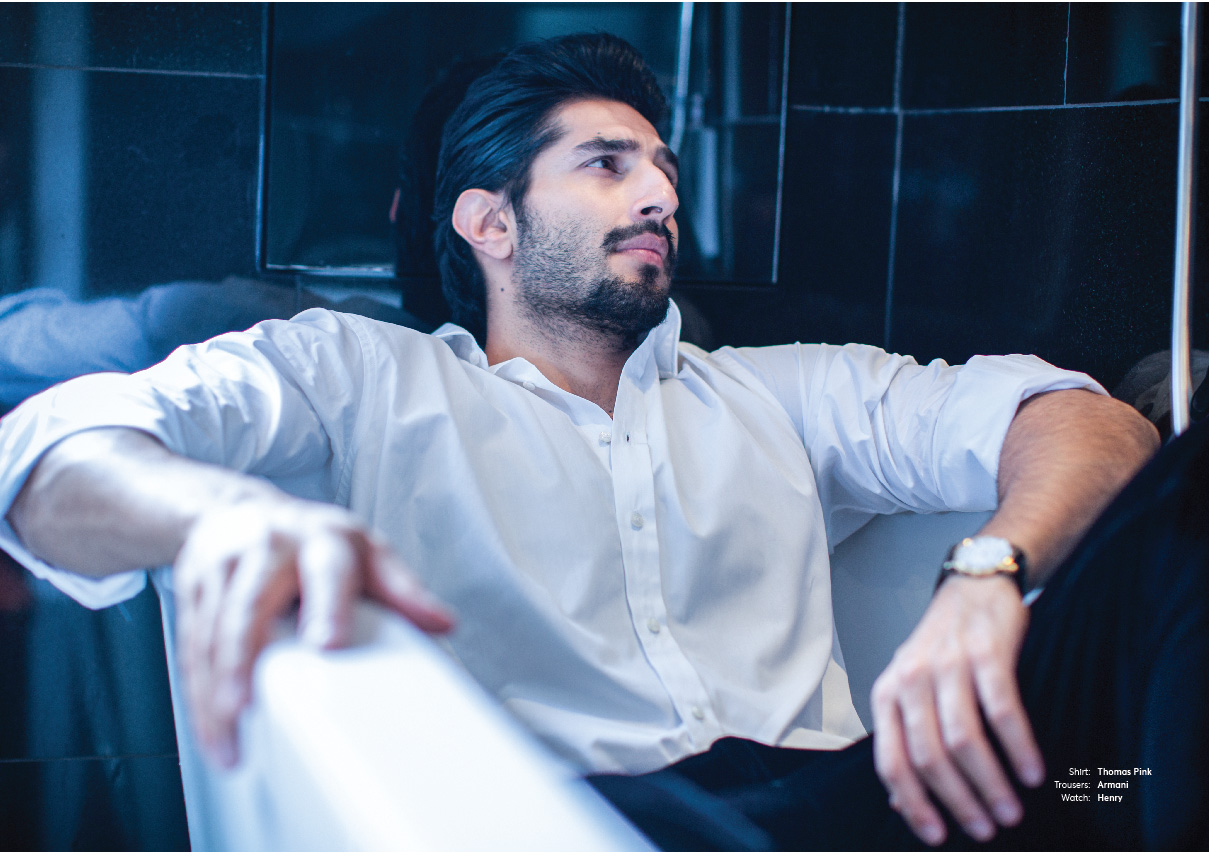 More importantly, it was the message that Janaan's filmmakers wanted to convey that really resonated with him. "The film sends out a very strong message to the world that Pakistan is a beautiful country. Janaan is a very important story to tell because it clears a lot of misconceptions about Pakhtun culture. Whenever a Pathan is portrayed on screen you'll hear him talking with a very strong, stereotypical accent whereas in reality that's not the case at all! The movie will give audiences a real taste of Swat and its people."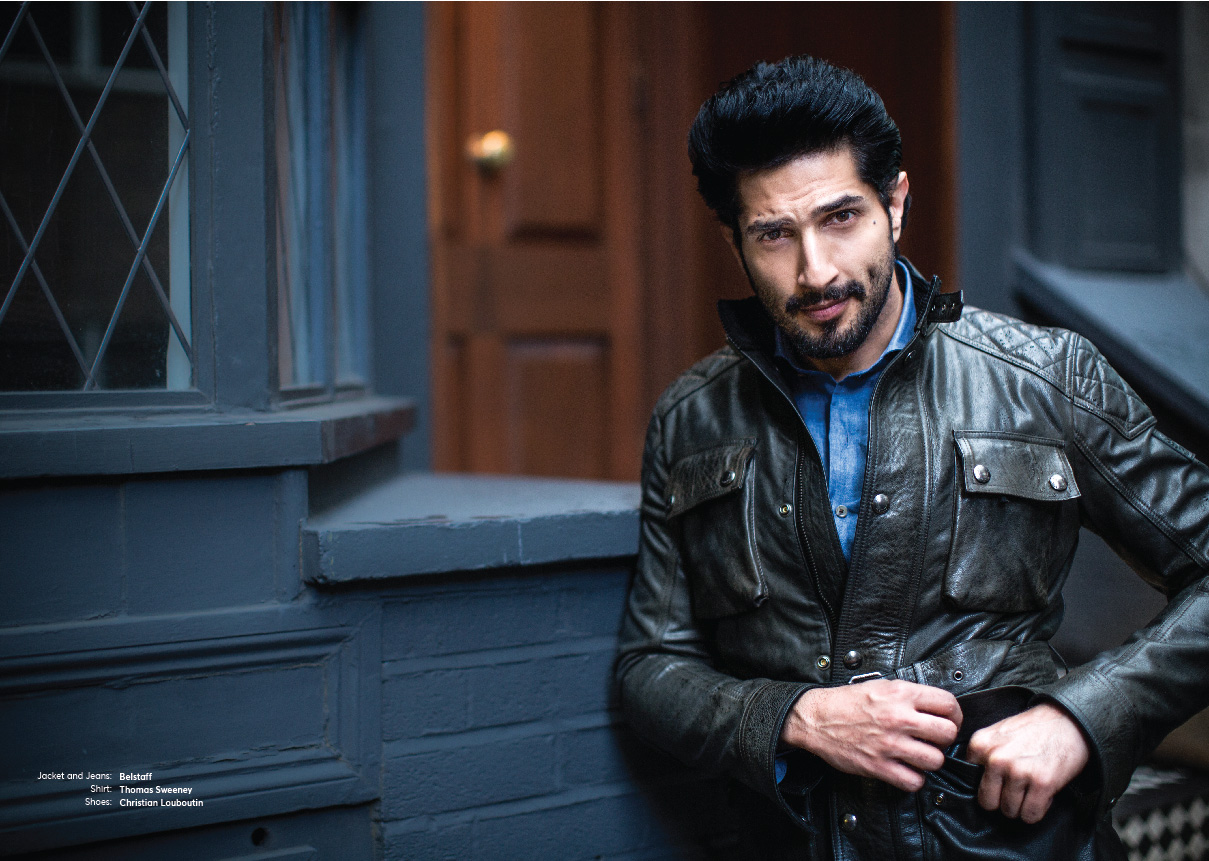 You've spent the past few months shooting in Swat, a part of the country that has occasionally been in the news for the wrong reasons. What impression have you come away with?
It's a phenomenally beautiful place that makes you want to go back. There has been unrest there in the past but the team and I had a great experience. We felt safe; in fact my co-star Armeena Rana Khan would be jogging on the streets or enjoying parathas and lassi with us late at night and no one ever batted an eyelid. Swatis are so warm and hospitable and the food is just out of this world! Next time you're in Swat, try a restaurant called Relax for the best Afghani boti.
Was it an easy transition from behind the scenes to in front of the camera?
I never thought I'd be acting one day but from the minute I stepped in front of the camera, I knew this is what I was destined to do. I love being able to portray different characters. For example, in Yalghaar I play an army officer and I had to really beef up for the role; whereas in Janaan, I'm playing an average guy. Shooting the two concurrently meant that I often had to put on and drop the pounds in the space of a few weeks. It was physically gruelling but the harder it gets, the more I realize that I love what I'm doing now.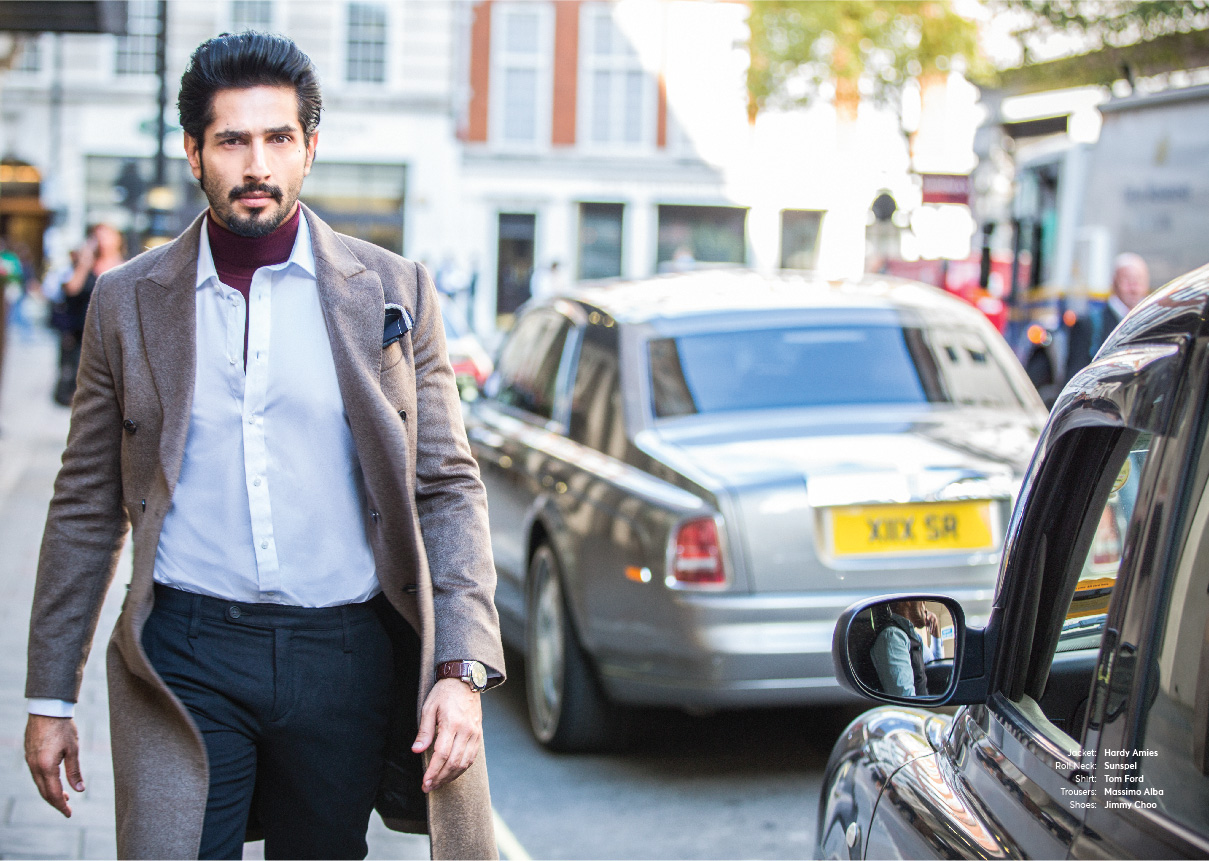 Are you nervous about Janaan's release?
Nervous and excited! I'll finally be able to prove myself. I know a lot of people have been questioning why I keep getting offered great projects despite not having a film to my credit yet. Hopefully, this will be their answer.
Your next release is Yalghaar, where you share screen space with some of the biggest stars in the film industry. How has been the experience of working with a superstar like Shaan?
I'm getting to learn from the best… it's an honour. Shaan has been my biggest support in the industry. Every time I get a new project, I call him up and discuss it with him. He breaks it down for me, guides me and then gives me tips. He's been like a brother to me. Yalghaar is my first love, and nothing can take away from that.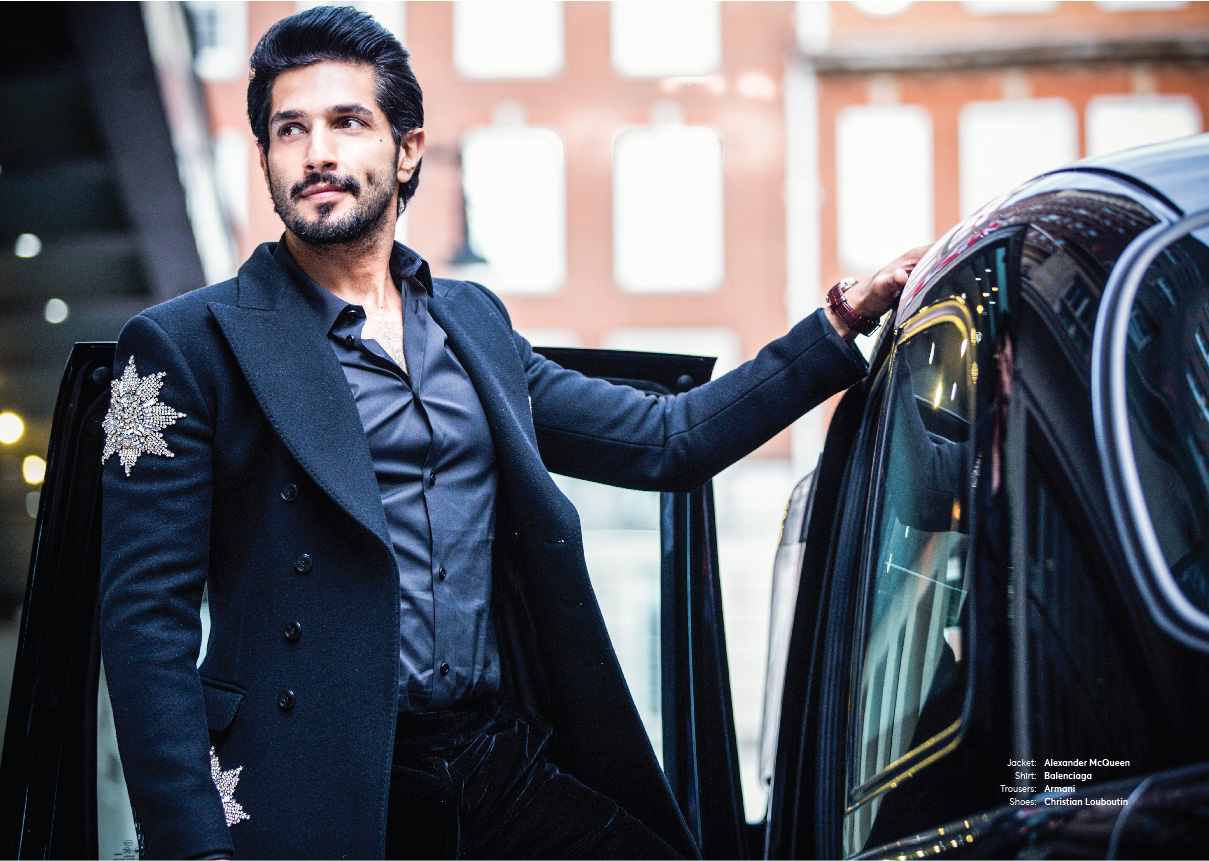 With Pakistani cinema experiencing a revival at the moment, how does it feel to be part of an industry that's slowly but surely finding its feet?
I think this is a brilliant time to be part of local cinema. It's like making history; I know I will look back at this period 15 to 20 years from now with pride because I would have been part of the wave of filmmakers and actors who led Pakistani films into the global spotlight. I'm not just confident about my own projects but all the other films that are coming out. I want all films to do well and make money at the box-office.
What does the industry need in order to grow further?
Positive thinking! People need to look at the bigger picture and think about the industry as a whole, instead of just focusing on their individual projects and profits.
How was the experience of being on the streets of London shooting for DESTINATIONS?
It was a great experience, even though I have to be honest and say that I hate posing! It's really not my forté – I prefer movement and being shot for video as opposed to stills. I remember even when I walked the ramp for HSY at last year's fashion week in Lahore, I was so nervous and felt completely out of my depth. Being in London, a city that I love, definitely made it easier. We shot in Central London, around the Mayfair area, which has a distinct texture that I really wanted to capture.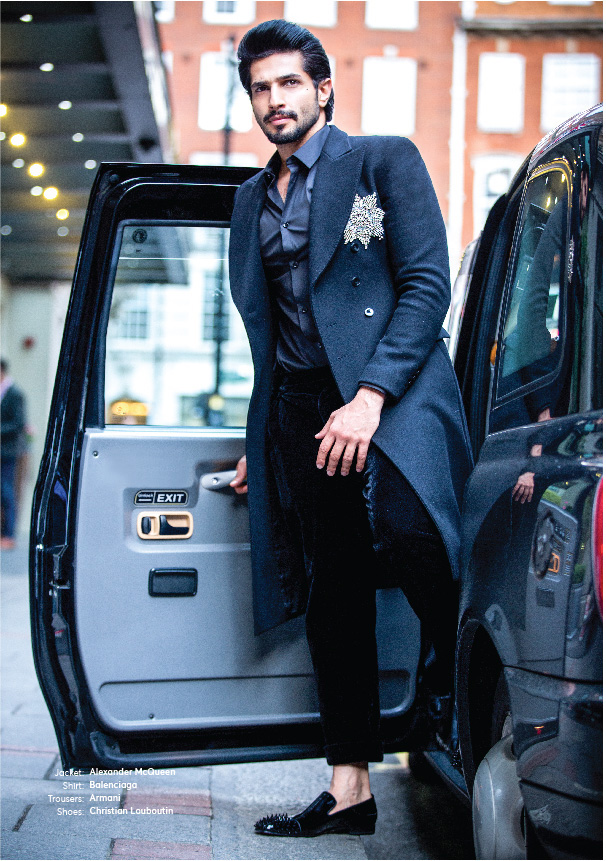 What's your favourite city in the world?
Karachi, because it's home. I love the smell in the air and the buzz that surrounds it. London, because I have been coming here since I was a kid. I've walked a lot on the streets of London; it's a city that I love getting lost in. Paris, for its museums and culture.
What's one thing about Bilal Ashraf that not many people know?
I love design and architecture and I've recently finished designing my own house in Karachi. I feel I have a good aesthetic sense and a good eye for colour.
You've been on a whirlwind of publicity tours in the past few months… does the attention ever get to be too much? What keeps you grounded?
It's true that the last few months have been crazy, hopping between sets and now promoting Janaan internationally. Yet I'm still the guy who spends hours at the gym and hangs out with his trainer; or likes to cook a meal at home. I've always been quite shy and I have a core group of friends from childhood who I hang out with and who keep me grounded.