Explorer Madeeha Syed pens an informed guide on everything you need to know to start cycling and lists a few of her favourite off-the-beaten-path rides around Karachi and its environs. So if you are looking for a break, rent a bicycle to escape the urban jungle and head out in the open for a breath of fresh air.
There's something about being on a bicycle with the wind between your hair that translates to feeling pure joy. Maybe it's the endorphins from bit of exercise and fresh air… in fact, it is the endorphins. Over the past several years, the cycling scene in Karachi has exploded. From a small community of around 20 cyclists, it is now several hundred cyclists strong. On any given morning, just before the school rush, you'll see a few on their fancy road bikes, all geared up taking a spin or two around the city.
Most of the off-the-beaten-path 'fun' rides are scheduled in winter when there is some respite from the otherwise relentless heat that governs Karachi and its surrounding areas. According to the cyclists that I spoke to, their favourite bicycle rides included the Thado Dam ride, Gadani ride, Dureji ride and finally, the Hingol National Park ride.
Ace cyclist and architect Arif Belgaumi has a variety of favourites. "I like the ride to Dumlotti, or Thado Dam, or just about anywhere in Gadap Town," he says. "I love being among the agricultural fields, especially on winter mornings. The ride to Gadani also is a favourite. We don't do these too often though. I also like riding in Hingol National Park."
Ghalia 'Koko' Naseer, chief among the women cyclists in the recreational community is also attracted to the greenery just outside the city. She likes doing the, "Thado Dam ride via Gadap Road — going through the leafy green arches and passing by Malir farms." Like most of the cyclists I spoke to, she also included the Hingol National Park ride in her list.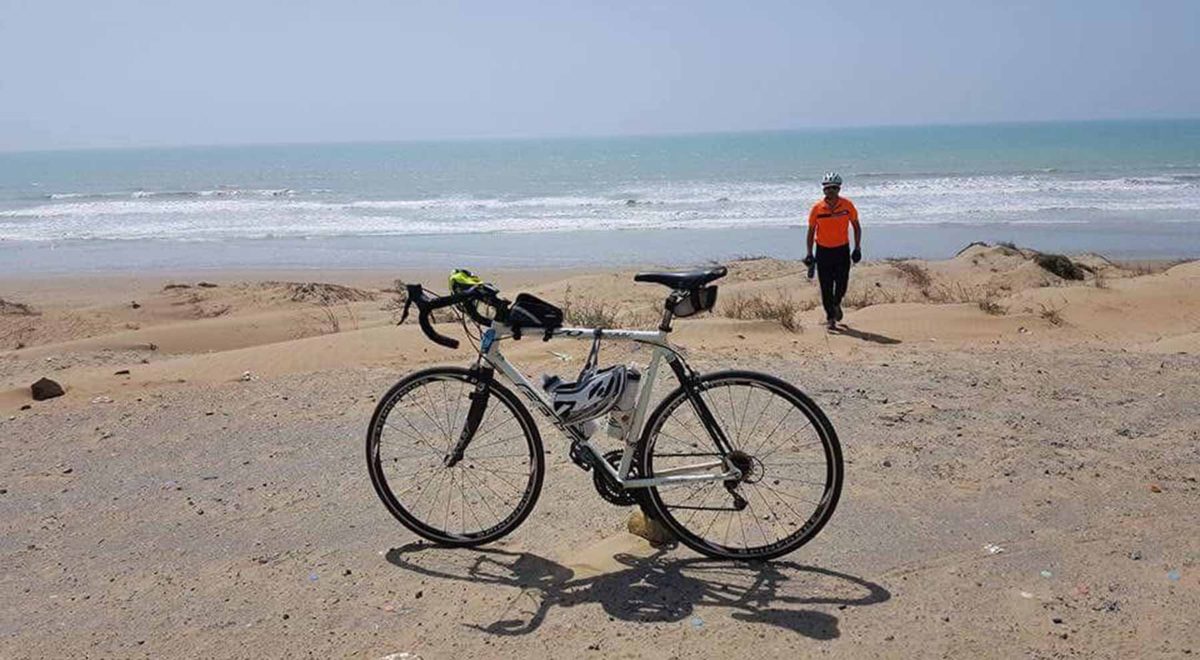 The Hingol National Park ride
The Hingol National Park ride provides one of the most diverse landscapes. But before you can even begin, you have to go through a four-hour drive to get to the starting point – Nani Mandir, which is inside the mountains past a gravel path. "It's a bit off-road, and then you ride up the Coastal Highway," says experienced cyclist Khawaja Zeeshan. The Makran Coastal Highway snakes through the hills in the national park with the Arabian Sea glistening in the sunlight on one side. "You go uphill towards Bozi Pass, reach the Golden Beach and then further up all the way to the Princess of Hope." This ride is more fun when on the way back, cyclists abandon their bicycles on the beach at Kund Malir and take a dip in the sea with lunch at one of the popular roadside dhabas.
Don't have a bike but want to borrow/rent one and try it out?
Most regular cyclists have extra bicycles at home. You usually need to drop in a request at the cycling group whose event you want to attend and keep your fingers crossed fora response.
In addition to that, there are small businesses renting out bicycles for rides. The biggest is Wahab's, which operates from a modest bicycle garage in Karachi's Shahbaz Commercial Area. For around PKR 500 per day, you can rent a bicycle for a ride. If you don't have a helmet they will provide you one as well. It would be wise to book bicycles in advance for major rides (like the Independence Day ride which was attended by around 500 people this year!) as they run out of bicycles very quickly.
Bikestan
Ace cyclist Shoaib Nizami is one of the most active members of the recreational cycling scene in Karachi. He's been cycling since 2012. Back then, if you wanted to get a decent bicycle, you had to wait for second-hand bicycles to arrive in Lyari and then hope they were in decent condition. Friends and family members who were travelling abroad would be tasked with bringing back different cycle parts and accessories.
"There was a need of bicycles in Pakistan since there was not a single bike shop that carried branded bikes," says Shoaib. "So, Faisal Khalid [his business partner] and I decided to take the initiative for our cycling community." They opened up the first proper outlet selling high-end bicycles and parts in Pakistan – Bikestan. Three years old, Bikestan also has a branch in Lahore which serves as a point from where local cyclists can network. According to Shoaib, they have stocked around 500 branded bicycles so far.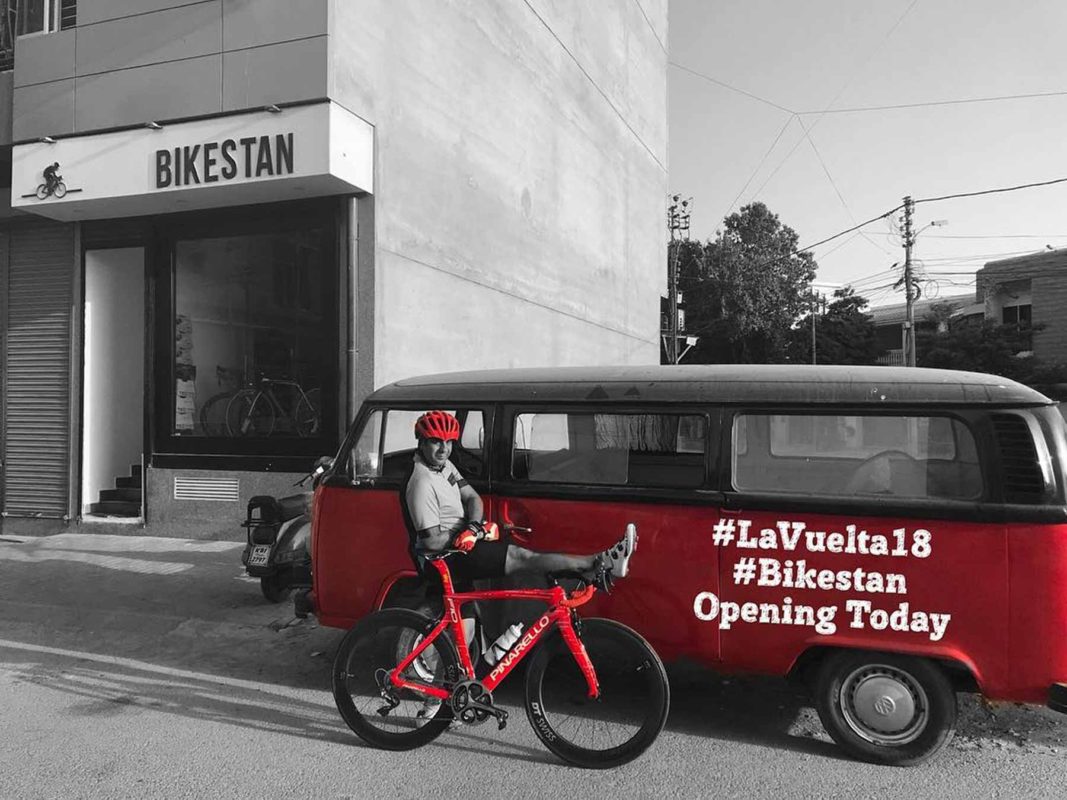 To help the community grow bigger, they've taken several initiatives. This includes monthly races and the event that is credited with really encouraging cyclists to push their skills, the Bikestan Super League. Shoaib is especially proud of their most recent move, launching their own professional cycling team – the Bikestan Crank Addicts (BCA).
"They will participate in national and international races," he says. "We've equipped our team the same as any top-level pro team in the world. Apart from that, we have done many CSR rides including Pinktober for breast cancer awareness, helping special Olympics in managing training and national games."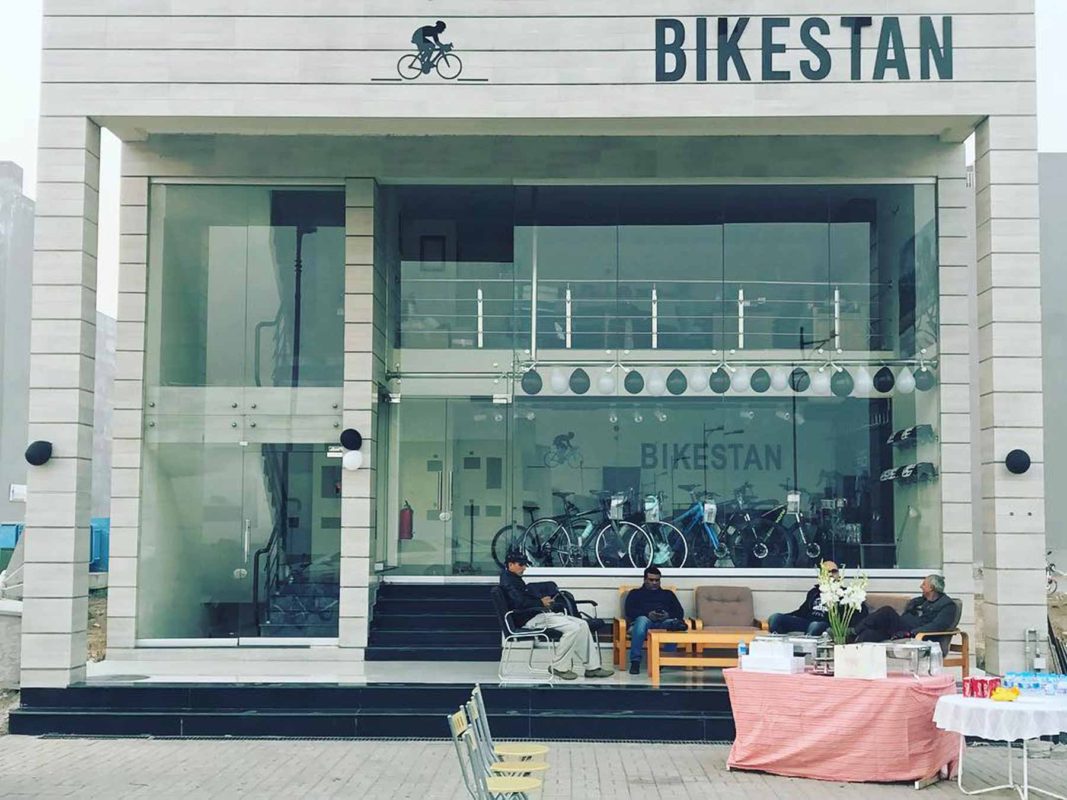 He was once, in front of yours truly, asked what his side job was to support having a fancy bike store in a country where this is still considered a very niche sport. "This is my side job," responded Shoaib with a twinkle in his eyes. All passion.
So this fall or winter, if you're feeling bored, or stressed out, or just looking for an adventure, I would suggest, head out to Bikestan, get a bike and let your hair loose. Pedal your way to happiness and the great outdoors. Everything you need to know about casino sign up bonus no deposit collected on our website in one place
Tips & tricks
1 Always, always wear a helmet
This goes without saying but we come from a culture where we see people riding motorcycles all the time without one. They may not look like much, but these helmets protect your head. You're exposed and vulnerable on a bicycle and I've seen even the best cyclists crash and fall. I've also seen the helmets they've worn crack – but rather it be the helmet than a person's head.
2 Stay on the left
Stay in the slow lane. Hero banney ki zaroorat nahin hai (don't try and be a superhero). You're very vulnerable on a bicycle and should be very careful when on traffic-heavy roads.
3 Get a bicycle that is the right size:
Riding a bicycle that's not correctly fitted for you is like wearing a badly-fitted shoe – it may work for a little while, but afterwards you'll feel it impacting your knees, shoulder and back. And not in a good way. The last thing you want is to recover from a sporting injury.
4 Pre-fuel and hydrate
Your body is your engine. You want to fuel up but you don't want a completely full stomach because that will cause gastric reflux which is very unpleasant in the middle of a ride. My go-to fuel is usually a peanut butter sandwich 1 to 1.5 hours before a ride. You can carry a mid-ride snack, like a banana or a granola bar you can bite off, some nuts and dates etc.
Hydrate. I cannot stress how important this is. Again, don't drink your fill, a few sips now and then should be enough. And it's not enough to keep water, you need salts as well. For rides, I usually keep one bottle of plain water and one bottle of ORS (Oral Hydration Solution) mixed in water.
5 Go at your own pace
If you're just starting out you need to figure out what pace is comfortable for you and stick to it. Cycling is fun, but it can also be an intense cardio activity. You want your body to adapt to it – gradually.