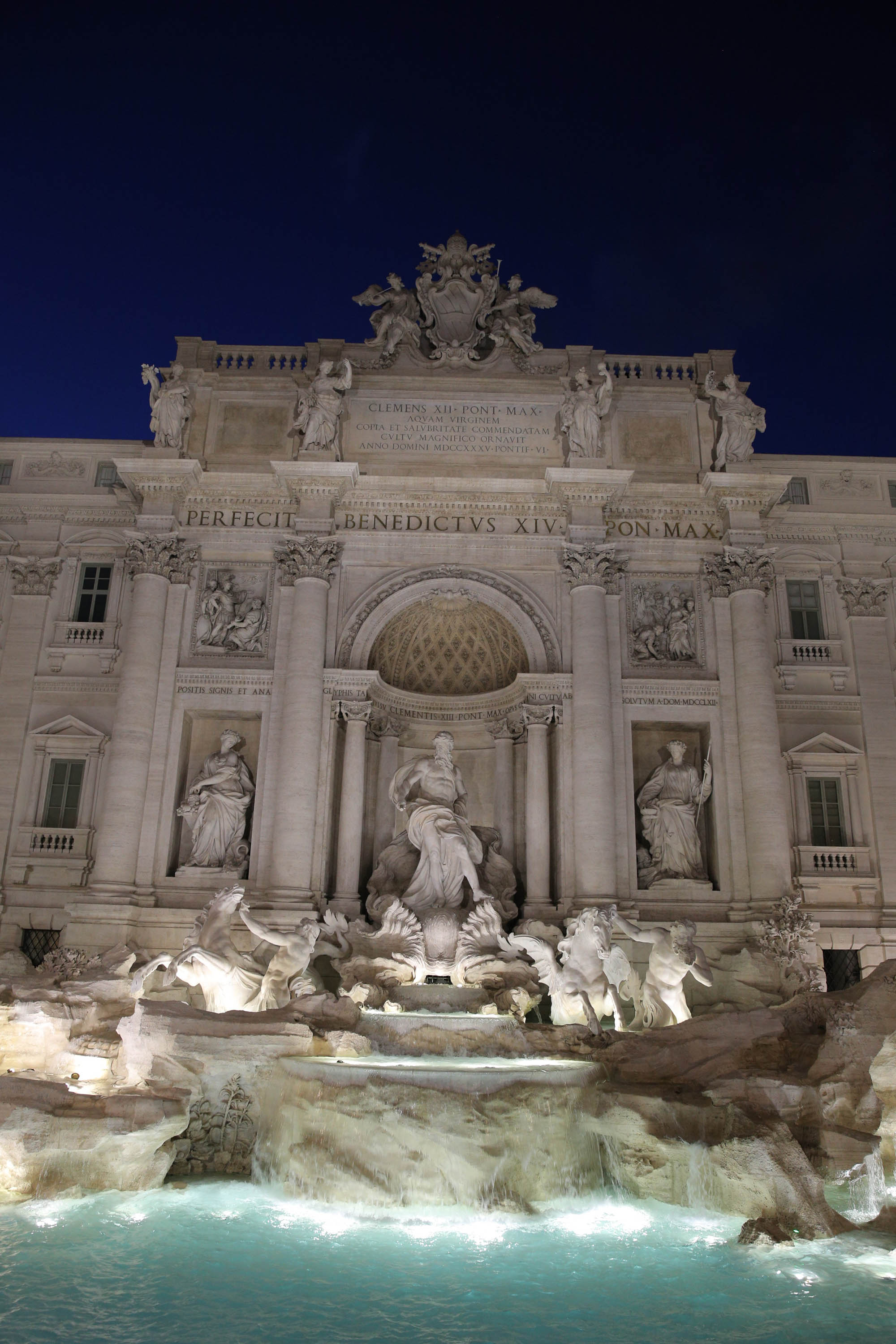 The first time I went to Rome was all too long ago.
I was a young graduate, fresh from college in America and a bit overwhelmed by what I perceived as the city's fairly gargantuan proportions after the relative intimacy of Venice – the first stop on my virgin Italian sojourn.
Rome seemed all too snazzy for the novice traveller I was at the time. The famed Via Veneto, an avenue that boasts a cluster of designer shops and smart cafés was then the centre of all that is fashionably Italian. But in the late 1980s I felt decidedly dowdy and out of place amidst these Roman 'it' girls with their Prada handbags and patterned Missoni dresses. Today the avenue is in relative decay and not worth a fashionista pilgrimage.
Yet, some familiar hot spots resist change and are just as emblematic of Rome as they were over half a century ago. The Trevi fountain, one of Rome's seminal film sites, is still as resplendent as the day when the Amazonian Swedish actress Anita Ekberg famously waded through its shallow waves clad in a revealing black number in La Dolce Vita (1960), Fellini's cinematic paean to Rome. The unabashedly Baroque fountain is the work of Nicolo Salvi who, after a commission from Pope Clement XII, started building it in 1732 on the site of an ancient Roman aqueduct that brought fresh water to the city. Like most travellers I found myself tossing a few spare coins into the Trevi Fountain's aquamarine waters on both trips. Around €3,000 is pitched into the water on a daily basis, collected at night to be contributed to a charity. Legend has it that if you flip the coin back into the fountain with your right hand over your left shoulder you will surely return to Rome soon. Clearly I didn't do it quite right the first time. Because it took me over twenty years to revisit the city.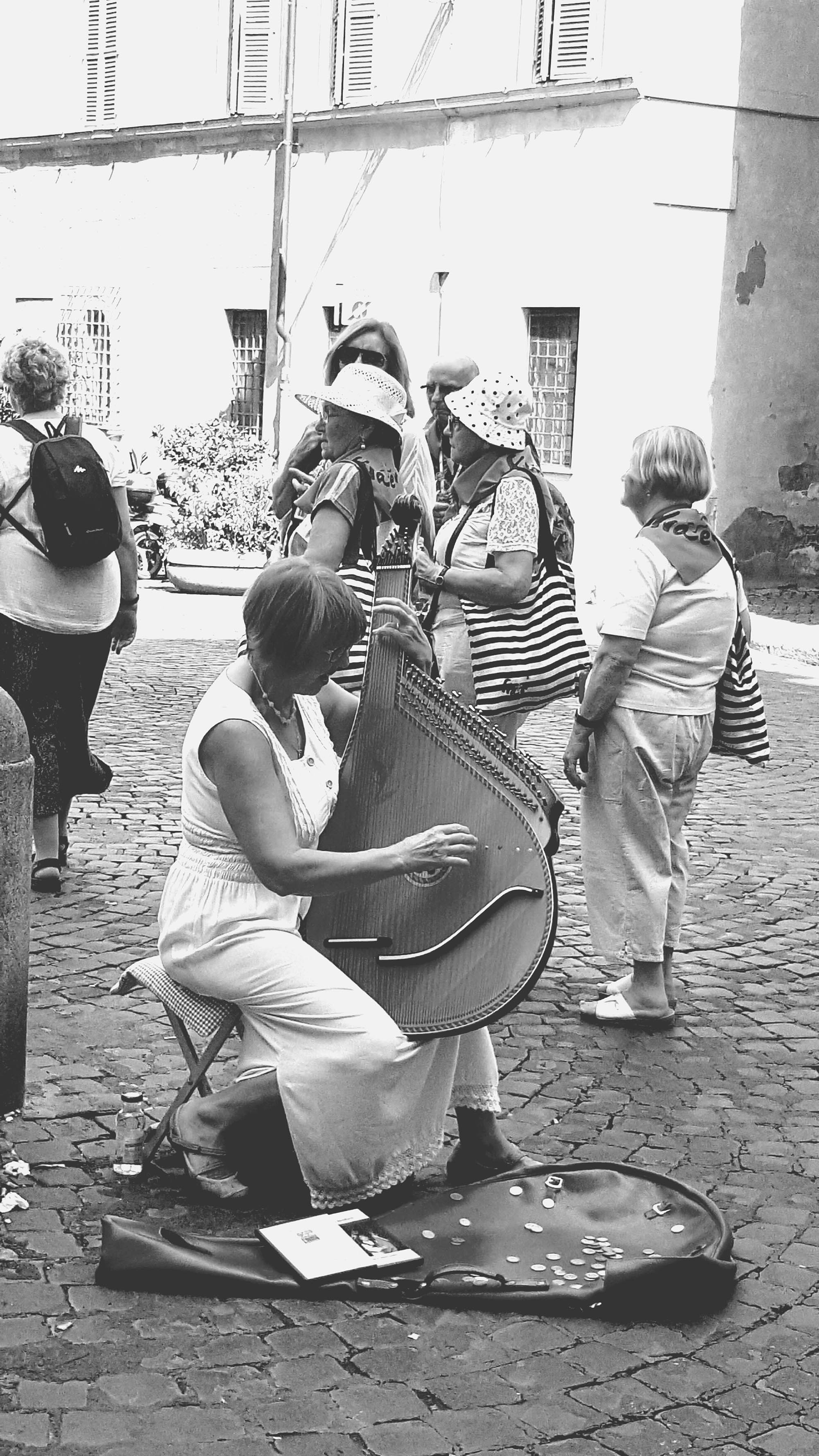 For me it was undoubtedly love at second sight. The Italian capital I feel requires a slightly more mature eye; Rome is for women, not girls. There are layers to peel and it helps if you have the will to dig deeper and awaken to multiple possibilities of La Dolce Vita or the sweet life. The best way to acquaint yourself with the city's Centro Storico is to traverse it by foot. Despite the endless sheep-like tourist groups that inhabit this part of the city, the walk from the Baroque flamboyance of the Piazza Navona to the quaint little piazza that houses the rather more serene Pantheon can be full of surprises. Take a wrong turn and you may find yourself tarrying a while to listen to a busker playing the harp with dramatic flourish. Do applaud her efforts; everyone is a diva in Rome and expects a little homage. Walk further off the track and you may find yourself in the neighbourhood where the artist Carravagio would engage in bloody street brawls, finally savagely ending the life of a pimp over the services of a prostitute.
Get into a Roman taxi to explore further afield in more laid-back neighbourhoods like the Trastevere across the river Tiber, and you will discover that speed limits can be elusive. Taxis hurtle down the crowded veins and arteries of the eternal cities like there is no tomorrow. Roman cabbies have a devil-may-care approach to inner-city travel and will deliver you to your intended destination but with their own cussed notions of favoured entrances and exits. Few speak anything but Italian but are happy to rattle on in the vernacular as they navigate the usual tourist trails, and if you're not careful will charge you inflated sums despite the official approved meters. This is especially the case right outside the Vatican where taxi cabs will not budge for less than €25 for a five minute trip. But hold on to your seats and be prepared for the ride of your life. Because at every step Rome unveils fresh history and world-class monuments with a casualness that belies 3,000 years of art, architecture and culture of an astonishing scale and proliferation.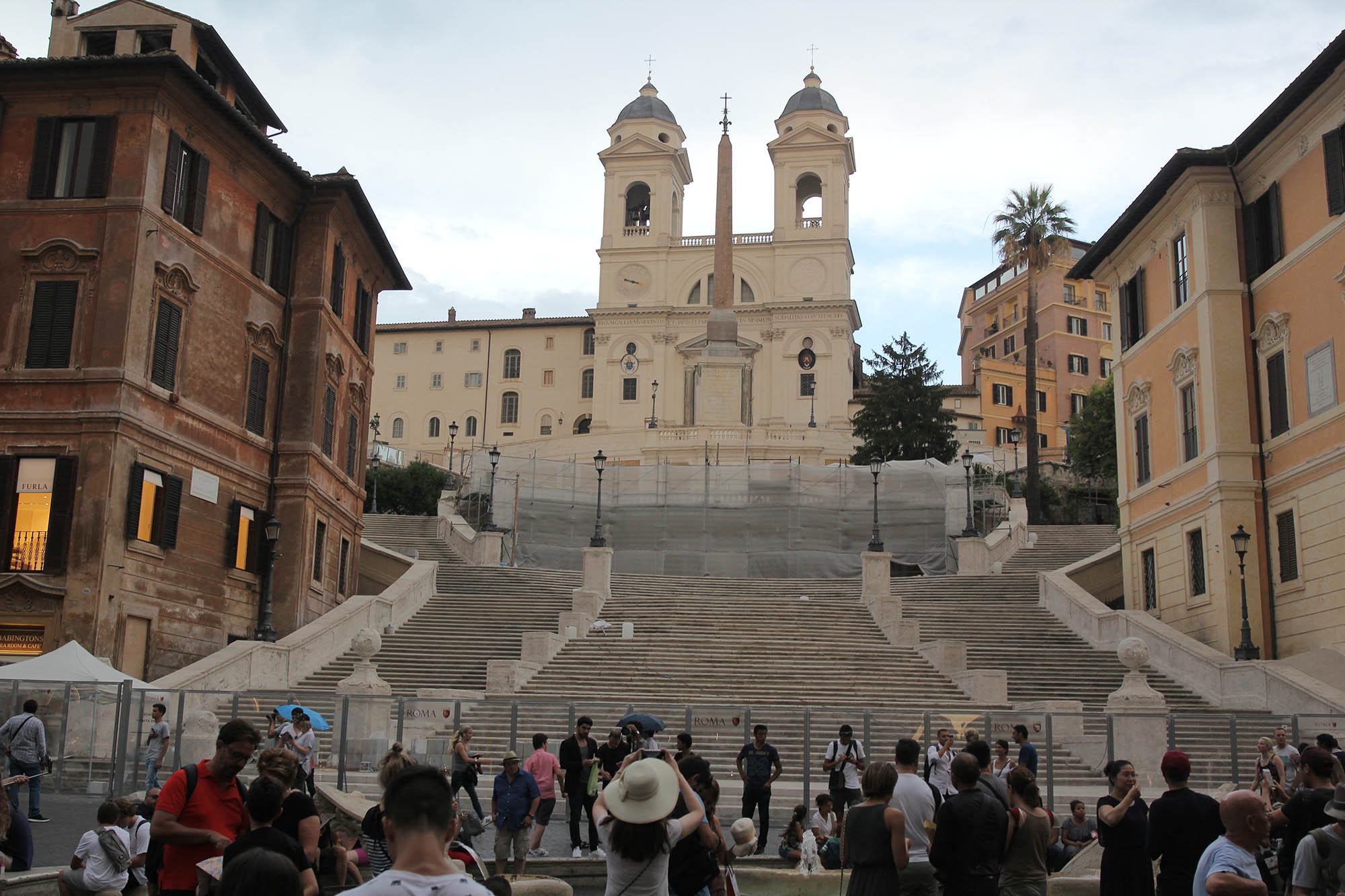 Art in Rome is everywhere; and while it developed via a thoroughbred system of papal and noble patronage it is now available fairly democratically across the Italian capital. Bernini's grand sculptures surprise you not just in the rarefied surroundings of the Villa Borghese but also in the teeming squares of the city such as the Piazza Navona. Equally, you will find Caravaggio's light infused canvases not just in the Vatican museums (where the Pinacoteca or Deposition of Christ hangs in glory) but also in the city's smaller churches such as the charming San Luisi dei Francesi where you don't pay to enter but instead have to drop coins into a mechanical contraption to activate the lights so you can actually see the compelling trio of paintings focussing on St Matthew. Quite a crafty way of going around the rule that churches have to remain open for all. But really, once you see the magnificence of Caravaggio's brush illuminated in the dark interior, all is forgiven.
But essentially a city, even one steeped in history as is Rome, is how it lives and breathes. The stage may have been set by Apollodorus and Bernini but modern day Romans walk onto it and play their parts with a contemporary sensibility. Romans are theatrical, sexy and glam. The women wear high heels, the men style their hair long and sport sultry tans. What else would you expect in a city where the landmark Spanish steps that Audrey Hepburn walked down gelato in hand in the rom-com Roman Holiday were restored at a cost of €1.5 million by the fashion house Bulgari whose flagship store on the Via Condotti looks on to the monument. Talking about Roman Holiday and gelato – both provide flavour to the city. If you're a film fan you may want to visit one of Rome's prettiest streets, the Via Margutta where Gregory Peck's apartment in the film was at number 51 and Fellini lived at 110. And gelato? Well if you leave Rome without a scoop or two of Sicilian pistachio or perhaps a more exotic flavour such as master gelatio Claudio Torcè's black sesame or pear and cinnamon, you are a deprived soul.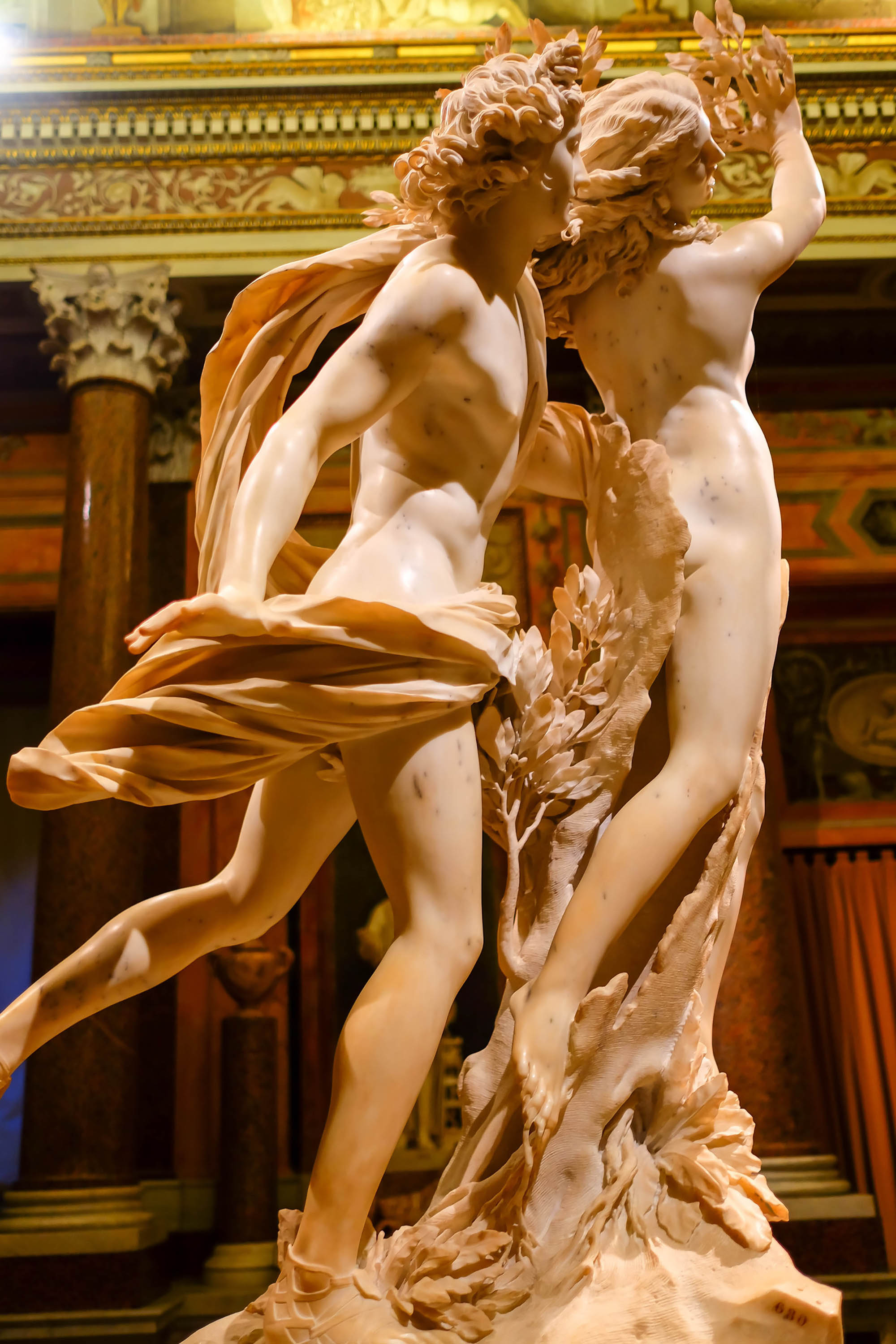 There are of course the obvious itineraries which cost around €15 each. The foremost amongst these is the Vatican museums; high points include Michelangelo Buonarroti's prodigious Sistine chapel and moving Pietà and the Raphael frescoes, the most recognizable of which is the milestone School of Athens. There is also the incomparable Colosseum, originally the city's gladiatorial arena which could host an audience of around 50,000. For both, you may want to pay a little extra for an advance online booking to avoid the endless queues. Contrary to popular opinion you can actually do these in a day if you stick to the highlights rather than wandering around for hours awe-struck and exhausted. You may also want to visit the beautiful gardens of the Villa Borghese to soak up the balmy Mediterranean sunshine. The Borghese museum houses multiple Carravagios and a private collection of Bernini white marble sculptures commissioned by the Cardinal Scipione Borghese, including Apollo and Daphne and the Pluto and Prosperina. These works range from erotic to disquietingly violent; many cover scenes of abductions or impending rape. I was equally shocked and awed. All are life-size and excessively detailed in Bernini's full-blown Baroque style.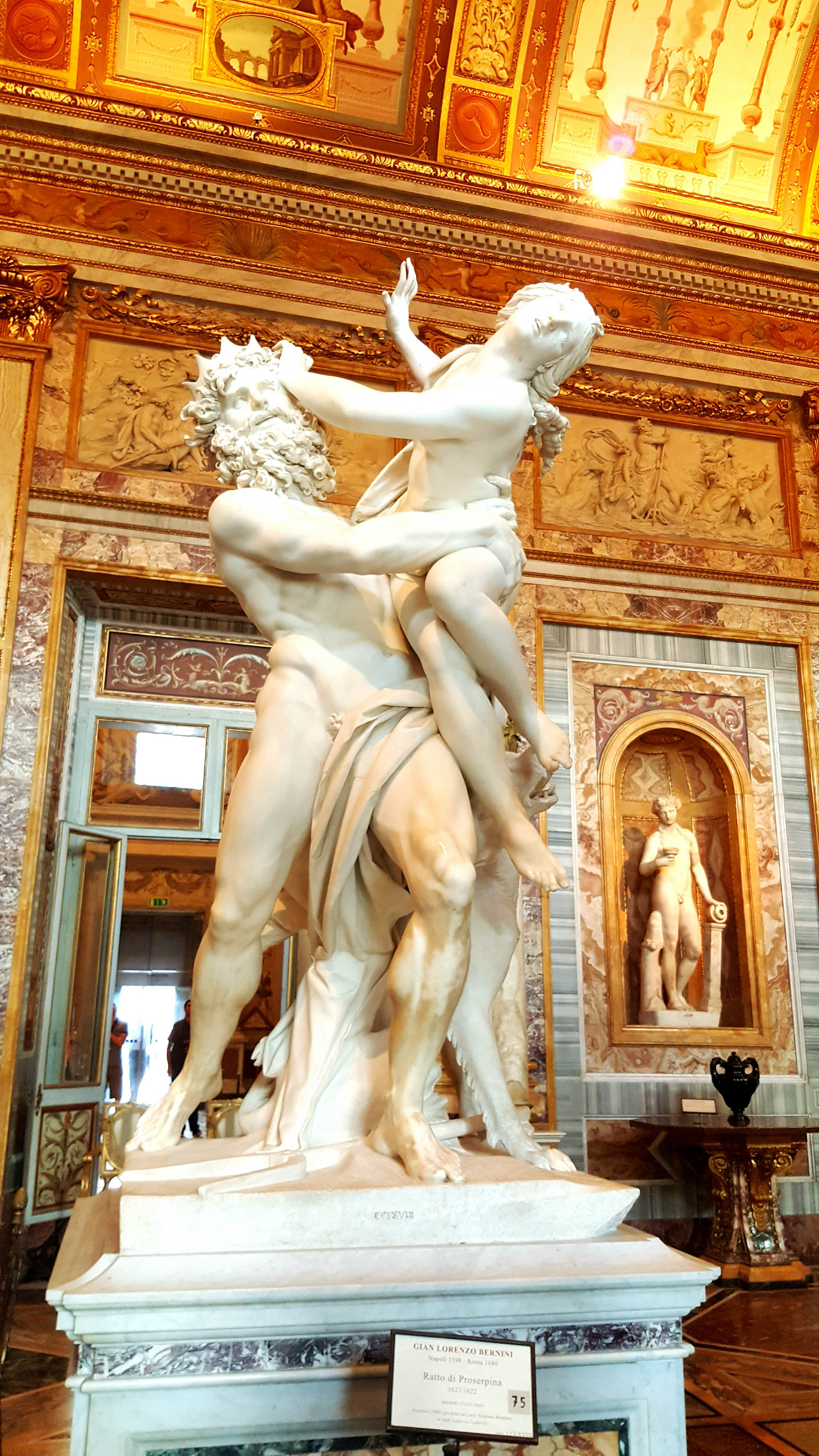 Rome can be a museum of a city and while there is much to fill you with wonder, leave some time to experience the city's modern day vibe and getting to know what is essentially a passionate, friendly yet often fairly blunt people. If you want to find contemporary Rome's more organic settings, you have to be adventurous enough to venture beyond the stodgy tourist restaurants looking onto Navona and shopping concourses like the Via Del Corso that radiate from the Piazza Del Popolo. The city has found new peripheries and many focal points which may not be instantly obvious to a stranger. Alternative neighbourhoods like Pignetto and Monti have a more hipster, contemporary artistic vibe with young fashion boutiques, cafes and small live music venues aplenty to suit Rome's aperitivo culture. Or hitch a scooter ride with a local via the smarphone app Scooterino, to reach the outlying districts of Trullo and Tor Marancia where international street artists have collaborated to paint entire urban façades with geometric and figurative murals.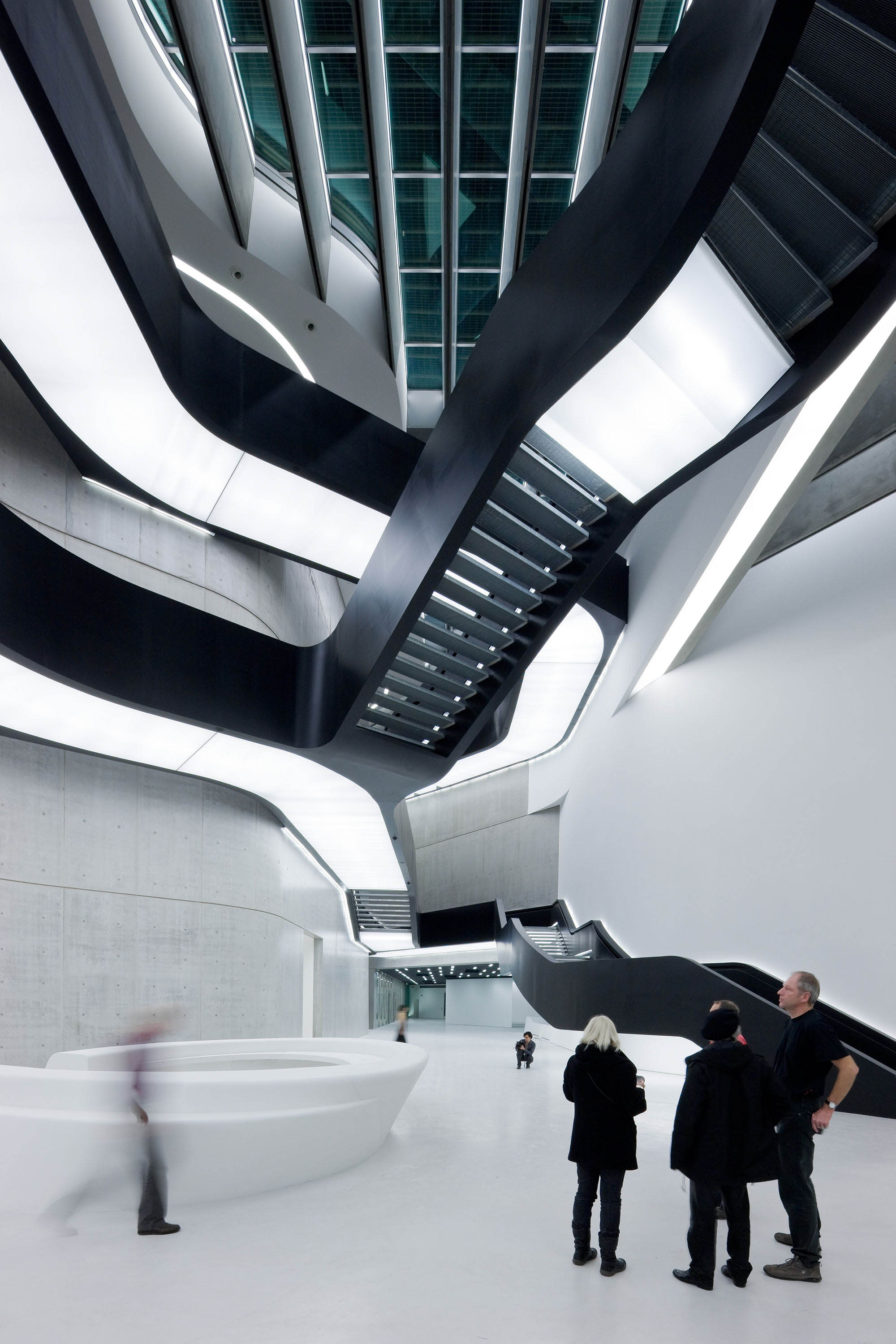 For me the high point of modern Rome was a visit to Zaha Hadid's magnificent contemporary museum, the undulating MAXXI, for Pakistani-American artist Shazia Sikander's evocative and thought-provoking exhibition Ecstasy as Sublime/Heart as Vector. Sikander grapples with the major issues of our age, from the Ebola virus to the experiences of migrants. Using idioms such as video, digital animation, murals and installations she is currently showing30 impactful works in Rome that span her career. I was particularly mesmerised by Parallax, a panoramic video wall Sikander created for the Sharjah Bienalle (2013), where a complex and kaleidoscopic drama of colour and pattern inspires and descends through dark cascades. The music by the composer Du Yun accompanies this exploration of themes of conflict and control, empire and hegemony. In Echo (2010) she uses Wasli, the technique of gluing sheets of paper together seen in her earlier work of the 1990s and metamorphoses it to a large scale, covering a whole wall of the MAXXI's gallery 5. To the right of this diaphanous layering are the rolling hills of Rome. One picture off-sets the other; both equally captivating. I found Pakistan again unexpectedly in the winding streets off Piazza Navona when my family and I were invited to the home of the former Italian ambassador to Pakistan for a leisurely lunch. Rome has splendid food but it is not varied. Several days of pasta had taken their toll and by this point we weren't sure we could possibly digest any more parmesan – unless of course it was at the delightful Roscioli restaurant or their newly opened deli which serves the most delightful gourmet sandwiches just off the unbelievably busy Campo di Fiori market.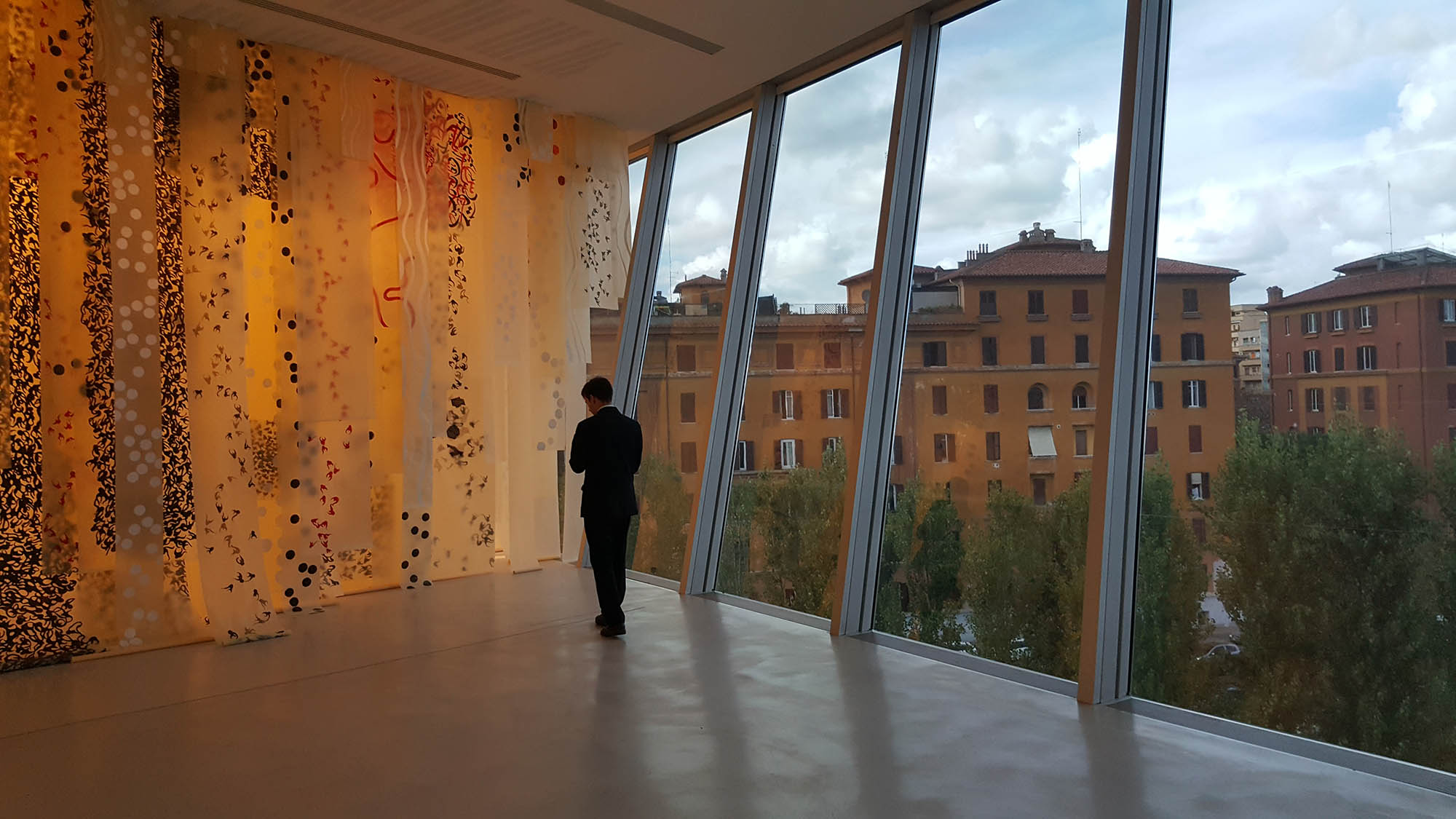 We climbed up four flights of stairs to be transported into a home that unexpectedly combined the folk bric-a-brac and carvings Enrico had collected over his years in Pakistan and Afghanistan with traditional pieces of Italian furniture. A carved wooden Swati door embraced one wall in the living room, embroidered headwear dangled out of the blue from the ceiling and a Pashtun tunic hung on the wall in stark contrast to painted wooden Italian bed. We took Enrico the gift of an ajrak scarf which he immediately wore with the effortless style only an Italian man can muster. Lunch was served – and to our delight it was simple Pakistani fare – daal and chawal accompanied by bhindi ka bhujiya. It seems Enrico had so fallen in love with Pakistani cuisine that he had brought back his cook from Islamabad to Rome. And sitting in his fourth floor apartment, looking out at the sculpted Quadriga or horse chariot frozen in gallop across the roof of the Corte Suprema di Cassazione, the Palace of Justice across the Tiber, I felt unbelievably at home in the eternal city.
Would it have been possible to find this little corner of Paradise on earth anywhere else but in Rome? I think not. I hope this time the coins I threw into the Trevi fountain bring me back to this eternal city sooner.