Lahore welcomes Ambiance Hotel in the heart of Gulberg, Pakistan's first Boutique Art Hotel. Brainchild of Kasim Kasuri, it captures the city's contradictions in the most extraordinary and sophisticated way, certainly Lahore's artiest new place to relax!
Ambiance hotel was launched amidst grand fanfare with a private event hosted by Mr. & Mrs. Kasim Kasuri in Gulberg.
Ambiance Hotel showcases works of 28 artists featuring contemporary and traditional art by some of the renowned artists of Pakistan. The event also featured "LIVING ART" an immersive art performance directed by Omair Rana, where art did the talking!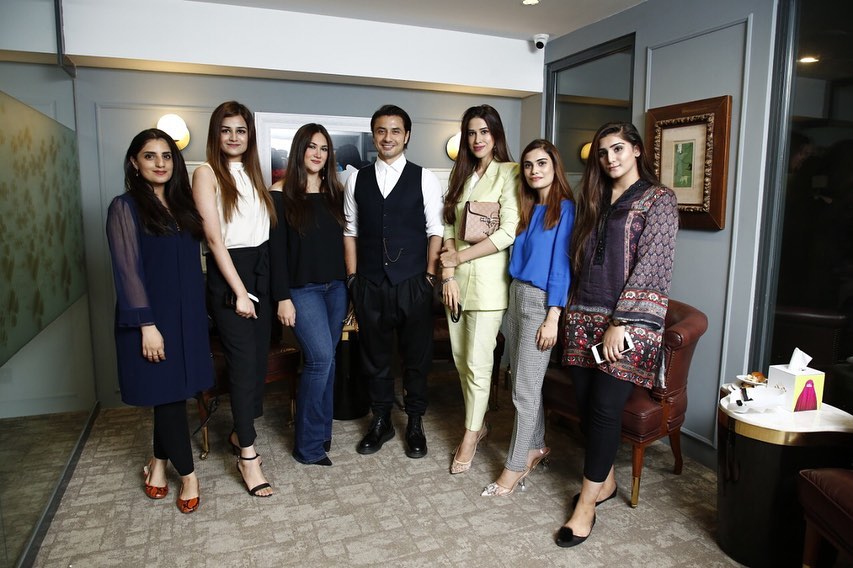 Eclectic, on trend & contemporary, this one of a kind boutique ART hotel is set to redefine hospitality in Pakistan while showcasing works of emerging and celebrated artists, an end in itself!

kasim_kasuri the Chief Curator and the brainchild behind Ambiance Hotels – Pakistan's 1st Boutique Art Hotel, Kasim Kasuri shares his thoughts about the one of a kind experience that the hotel will offer… the imperfectly perfect amalgamation of art and design.
@shireenwaheed.concept971 , the Hospitality Consultant for Ambiance Hotels, talks about the vision with which Pakistan's 1st Boutique Art Hotel has been brought to life.
Living Art
Showcasing Teddy Bear by Javaid Joya at Pakistan's first Boutique Art Hotel & brain child of @kasim_kasuri
Teddy Bear by Javaid Joya
Shaadi by Huda Ahmed is comic & crisp. A curated performance around this artwork features a Shaadi Wala Ghar and all the nostalgia that surrounds it. With cousins, nani ka ghar, abba ki yaad and dholak ki chaap, you will be transported to a wonderland of forgotten memories & realities of a typical Paskistani household.
Zainab Aziz presents Mutter, an engaging play whispering hope & talks about forgotten tales of superstition. A pregnant woman, in hope for having a son performs rituals. An interesting play that intertwines the spectators in silence.
Shoutouts For Destinations
Album of the Event…
[soliloquy id='13817′ type='gutenberg']