Stylish Karachiite Sahar Ghanchi discovers Lahore's hippest new food street.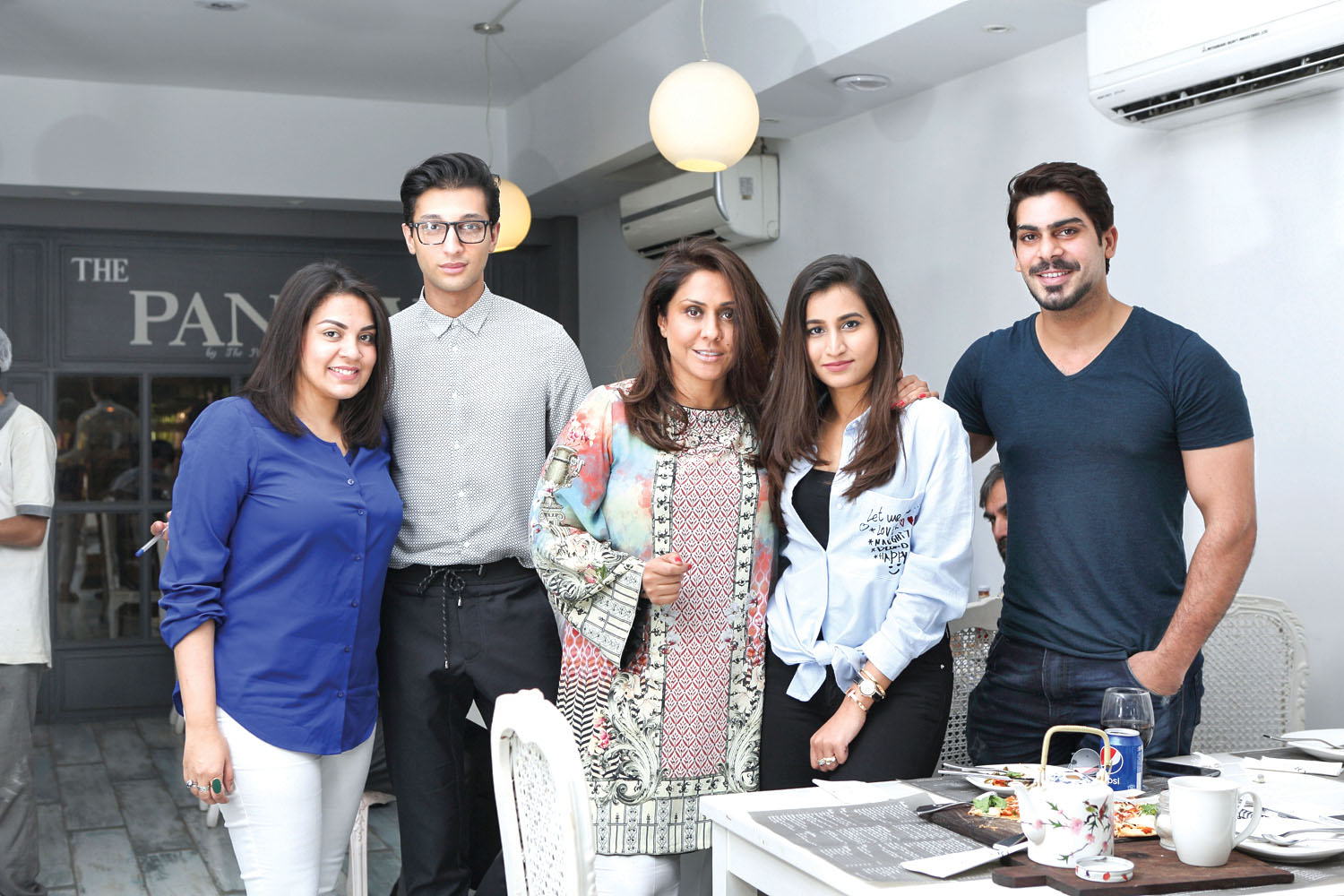 There is a trendy new address in Lahore and it's fast gaining reputation as 'the' place to see and be seen in the city. Whereas lunch crowds and after-work coffee lovers would, till a few months ago, congregate onto the long stretch of road known as M.M. Alam, with its diversity of cafes and restaurants, the young and the hip are increasingly descending on Mall 1's cobble-fronted eateries. Whether it's the golden crusted rotisserie chicken at The Delicatessen, the wood-fire pizzas at The Pantry, a bowl of steaming rice and chicken at The Rice Bowl or the array of vibrant macaroons at Mocca, the vast variety of culinary options belies the tiny strip housing them.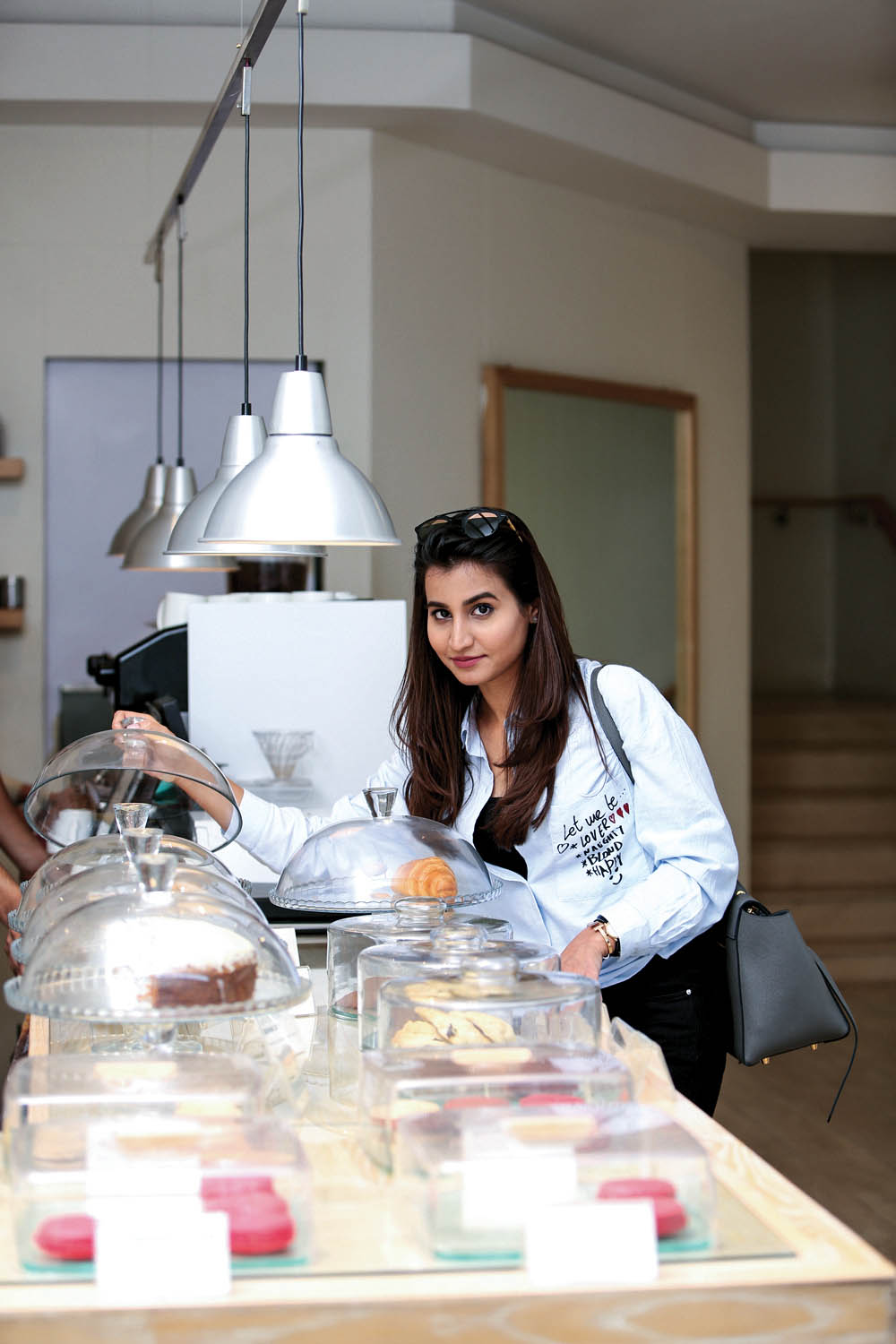 Hence when Sahar Ghanchi, Product Head at Ideas Pret, the ready-to-wear arm of textile giant Gul Ahmed, voiced a craving for thin crust pizza to Team Destinations during a recent visit to Lahore, we knew exactly where to head with our stylish guest. A self-confessed foodie, Sahar was only too happy to restaurant-hop with us and sample the best of what this hip new food street has to offer.
"I love Lahore and find excuses to prolong work trips when I'm in town," she confesses over lunch. Armed with a Bachelors in Fine Arts from the Indus Valley School of Art and Architecture, Sahar has an astute sense of what is aesthetically pleasing and Lahore's beautiful canvas appeals to her naturally. "I love how pretty the city is, with its red brick structures and abundant greenery."
Her current trip to the city, however, is dedicated mainly to work, leaving her with very little time to unwind and take in the sights. As Product Head, Sahar is responsible not only for overseeing design, but also handling marketing, communications and event planning.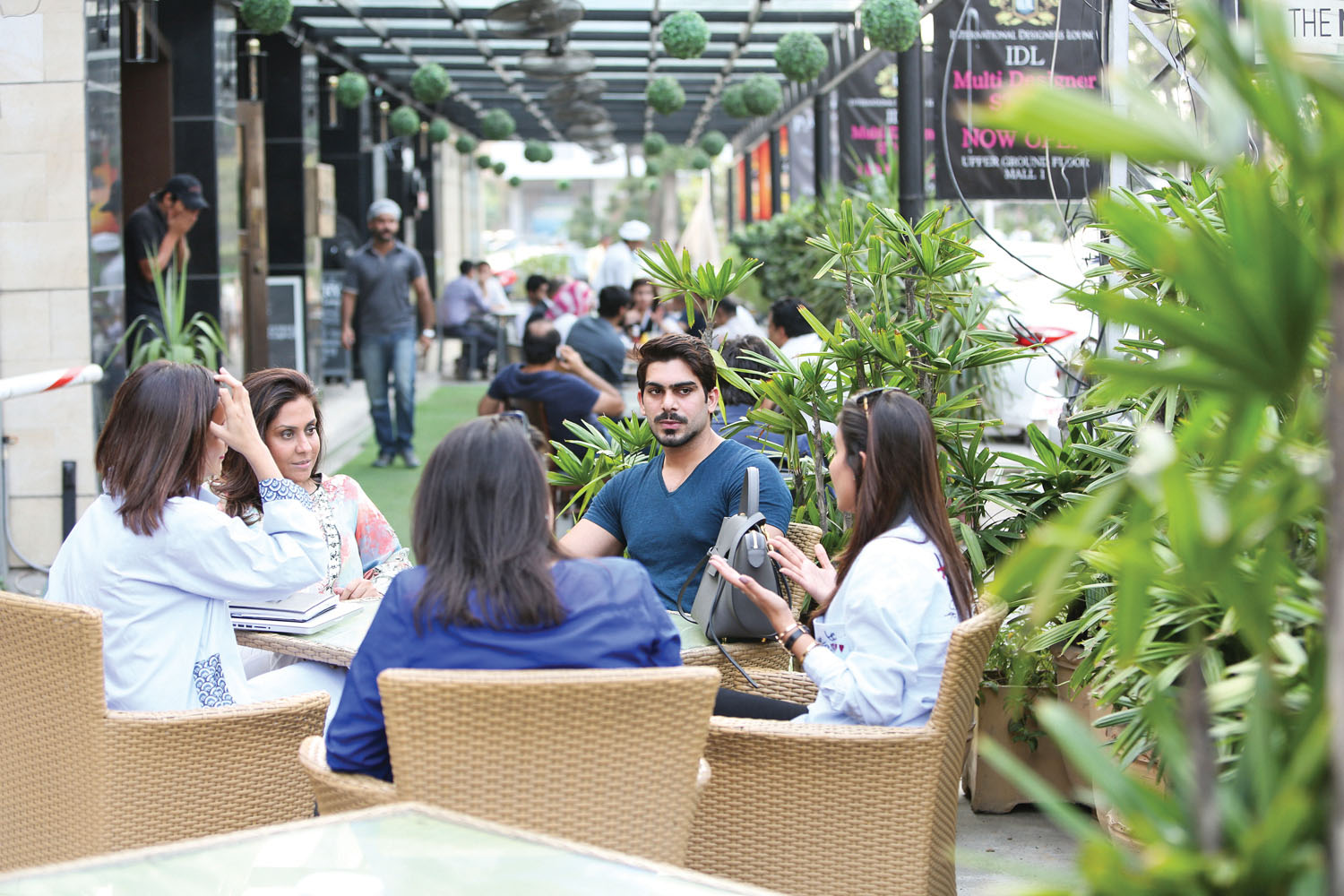 "My job description is so versatile that I never get bored," she laughs. Versatility has, in fact, been a key feature of Sahar's professional journey. Straight out of college, she launched a small-scale art gallery where she worked as a curator before moving on to a multinational company as an interior decorative consultant, until she took on the retail industry by joining Ideas Pret 3 years ago.
Read on as Sahar shares more about her experiences in Lahore, her love for her hometown Karachi and why she prefers a steaming bowl of nihari over a classic French meal.
What makes Lahore special:
I've walked all over the city at the oddest of times, something one would rarely be able to do in Karachi. I'll never forget taking a crazy rickshaw ride at 6am around the Badshahi Mosque area in the middle of a freezing Lahori winter! I love the old city; its ancient buildings and historic aura. It really transports you back in time.
Go-to restaurants in the city:
I like going to Peerus, especially in the winter. It's quite a charming experience eating in the outdoor café surrounded by puppets and local craft. The palak paneer there is fantastic. I also love Andaaz not just for its food but also its ambience. I just discovered The Pantry, and it's great. Reminds of this cute little outdoor brunch place in downtown Toronto.
Foodie for life:
I'm a pure desi foodie and no one does desi better than Karachi, although there are some things that Lahore definitely does better. I like my food to be full of flavours, which is why when I was in France, I had trouble finding something to eat that I liked. I found French food to be too bland for my taste. Italian and Arabic cuisines, on the other hand, I love.
On being a travel junkie:
If I don't travel at least 3 to 4 times a year, I feel like my life is incomplete. Discovering new places and meeting new people is such a rejuvenating experience.
Favourite city in the world:
It's hard to pick just one but if I had to choose, I would pick Budapest. There isn't a single thing I don't like about this city! The architecture, food, nightlife and culture – everything is amazing. My fondest memory is taking a walk down the Danube with my husband, the parliament building perfectly lit and a street musician playing my favourite tracks by Sinatra on his saxophone.
The quintessential Karachi experience:
Whenever I'm entertaining guests from out of town, I make sure I take them to my favourite food joints, primarily desi of course. If they're foreigners, I know it's a bit harsh on their stomach and digestion but it's definitely worth the biryani, nihari, bun kebab and gola gunda! Other than food I feel in order to see the real Karachi one must get a feel of the old city, its history and culture. And the one thing that sums it up is 'The Super Savari Express'. It's a local tour company showing you around the alternative and unseen sights of Pakistan using local and ethnic modes of transportation.
What one is likely to find inside her wardrobe:
My wardrobe consists of a lot on neutrals, mostly greys and blacks. The only colour I find myself wearing is blue, for some reason. I would describe my style as chic but understated. Amongst high street brands, I love Massimo Dutti and when it comes to designer labels, I like Victoria Beckham, Elie Saab, Chloé and Gucci.
What challenges her about her job:
The most challenging aspect of my work is trying to change the current mind-set of our customers. We have been selling fabric for decades, and launched our first apparel collection 4 years ago. It is difficult for people to associate us with ready-to-wear and it has been a challenge trying to create more awareness amongst our customers. At Ideas Pret, we are committed to maintaining a balance between being mainstream and fashion forward so that we can appeal to a younger audience while also catering to the mature clientele that has been wearing us for years. Hard work pays off and I think over time, women of all ages are appreciating our designs and collections.